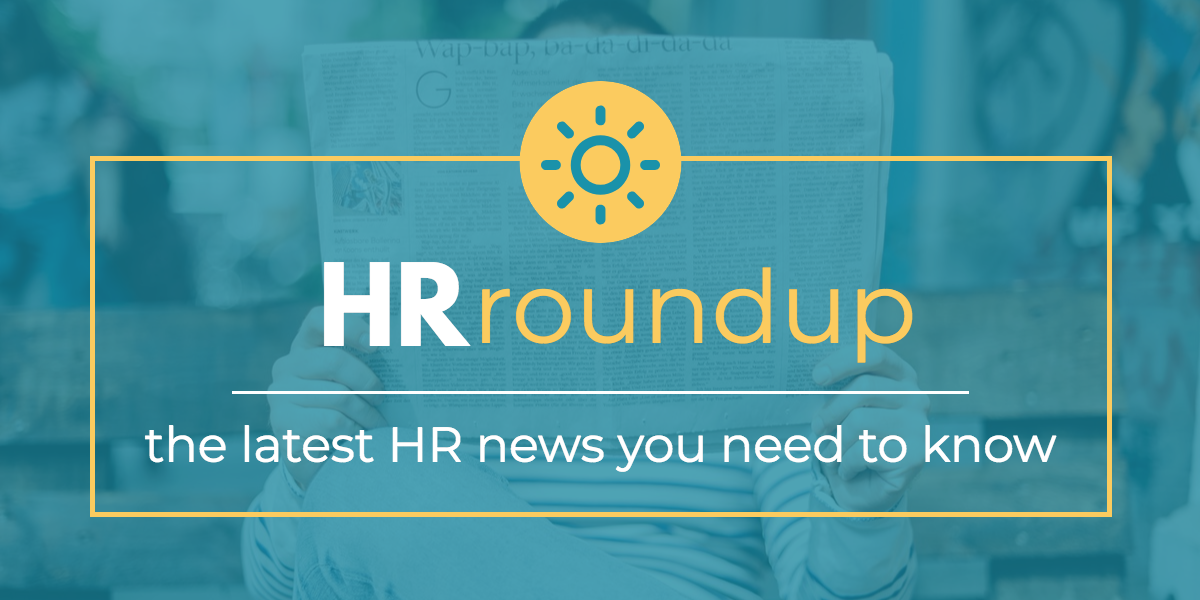 As the dog days of summer wear on and the Supreme Court is done handing out verdicts about workplace concerns (and all other issues) for a few months, it may seem like workplace news would slow down. But as long as human beings work together, issues will arise and news stories will abound, even in July. Here's your catch-up on what's happened in the world of work this month:
Judge rules in favor of employer in harassment case, citing their swift response
On July 15, a judge in Iowa decided in favor of the defendant, a trucking company, in the court case Sellars, et al. v. CRST Expedited, Inc. The case was brought against CRST Expedited by three female employees who alleged that their co-workers had created a hostile work environment through incidents of sexual harassment.
Though the three complainants (all truck drivers in the company's fleet) presented ample evidence of sexual harassment that would constitute a hostile work environment, the employer was able to avoid liability by proving that they had taken decisive remedial action in accordance with an established harassment policy. Within 24 hours of the reported harassment, the employer tried to separate complainants from the accused driver(s), arrange alternate lodging and transportation, investigate the complaints, impose discipline as needed, and relieve the complainants from any work assignments with their alleged harassers.
Had the offending behaviors arisen from supervisors, the result may have been different; according to the judge, "When coworkers, rather than supervisors, are responsible for the creation and perpetuation of a hostile work environment ... an employer can only be liable if the harassment is causally connected to some negligence on the employer's part."
Because the offenses were committed by the complainants' co-workers instead of by supervisors, and because the company took swift action to address the complaints, CRST Expedited was shielded from liability in this case. This serves as a reminder that it's important for employers to have an established policy for handling sexual harassment complaints in place before it's necessary, and to respond to each complaint decisively.
Read more about this case here.
House of Representatives passes bill to raise the federal minimum wage
Last week the U.S. House of Representatives passed the "Raise the Wage" bill, which, if passed, would gradually raise the federal minimum wage to $15 an hour by 2025, followed by continual raises indexed to median wage gains. The last time the federal minimum wage was addressed in Congress was in 2007, resulting in a gradual increase to $7.25 an hour by July 2009. Currently, 29 states and Washington, D.C. have minimum wages that are higher than the federal rate, including seven states that have already implemented a $15 an hour minimum wage.
In addition to raising the pay floor to $15 an hour and planning for future increases, the bill would phase out exemptions that allow tipped workers, workers with disabilities, and teen employees to be paid under minimum wage. This bill comes on the heels of extensive organizing by worker advocacy groups like Fight for $15, who have argued that the booming economy has left behind low-wage workers.
However, this move has met significant opposition from some economists and many small business owners, who argue that higher wages would require them to cut hours for employees in order to make payroll. It's unlikely that the bill will pass (or even be brought to the floor of) the Senate, and President Trump has signaled he would veto any such bill if passed.
Read more about the bill here.
Illinois bill provides guidance for employers using AI for video interviews
Among the many technological advances that are poised to revolutionize the hiring process, artificial intelligence shows significant potential. Employers nationwide are regularly using A.I. to automate the process of combing through applications, and some pioneering companies have experimented with the use of A.I. to analyze recorded video interviews. This application, however, raises questions about the ethical and regulatory guidelines companies would need to follow in order to avoid liability.
The Illinois legislature unanimously passed a bill that may provide a blueprint for other states in governing the use of artificial intelligence for this application. According to the bill, employers will be required to:
Inform applicants that they're using AI to analyze video interviews before asking them to record and submit video responses
Explain what characteristics the AI will be used to evaluate
Get applicants' consent to be evaluated by AI technology
Limit sharing of video interviews to people whose expertise is necessary for evaluating job candidates
Destroy video interviews and any backup copies within 30 days of an applicant's request
While the bill clarifies some common concerns and may make employers feel more comfortable using AI technology to evaluate video interviews, it does raise questions about how to handle federal or state guidelines about preserving evidence. It also does not clarify an employer's responsibility to applicants who decline the use of AI technology in the interview process. Still, since this bill is the first of its kind, it's likely to be followed by similar bills in other states that may provide more clarity about using AI responsibly for employers nationwide.
Read more about the bill here.
That wraps up this month's HR roundup. To stay up to speed on HR news, trends, and best practices, make sure you subscribe to the Fuse Workforce blog.
Topics: HR Roundup
So Many Laws. So Little Time.
Get the HR Laws Cheat Sheet.
Subscribe to the Fuse Blog. Claim your free resources. Get great HR content in your inbox.