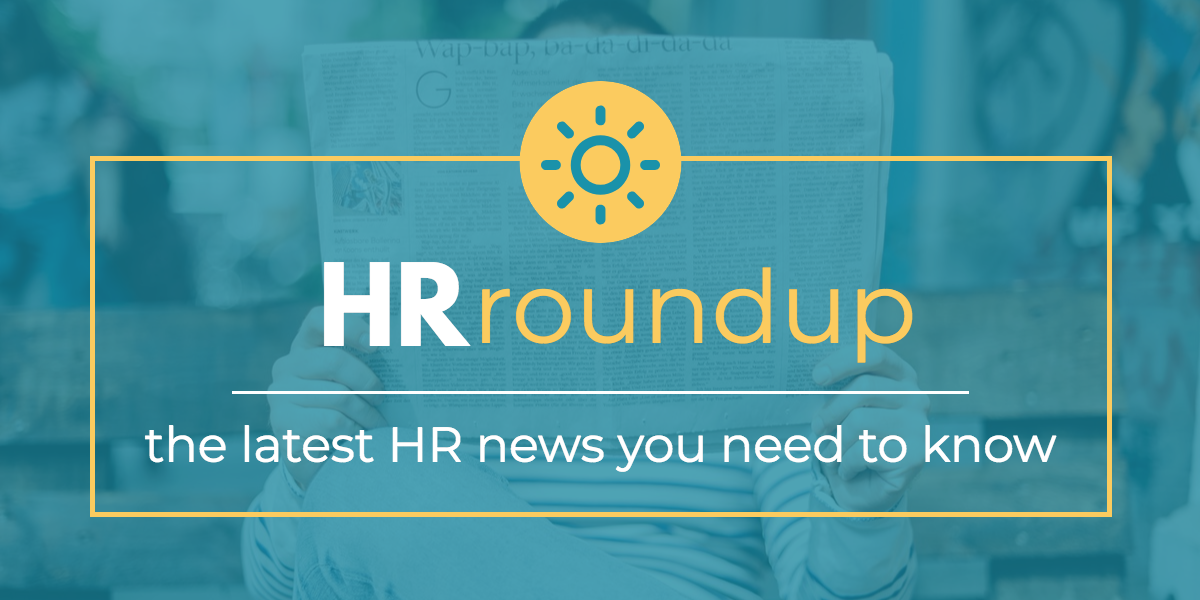 With the holidays behind us and the new year in full swing, many workplaces may be actively trying to make positive changes for the new year. Setting up new initiatives and keeping up the productive momentum in the office doesn't leave a lot of time for HR managers to stay up to date on the news. Not to worry— we've got you covered. Here are some of the major employment news stories you should know about from the past month:
New Jersey law mandates severance for employees affected by mass layoffs
This month, New Jersey became the first state to mandate protections for employees facing mass layoffs. The new law, signed by Governor Phil Murphy on January 21, requires that employers with 100 or more employees provide staff with at least 90 days notice before any widespread downsizing, and that affected employees receive severance equal to one week's worth of pay for every year of employment at the company. Any employer that fails to provide the required 90 days notice is also responsible for paying all affected employees an additional 4 weeks of severance pay.
The new law defines a mass layoff as any downsizing event that will result in 50 or more employees losing their jobs. This builds on the DOL's existing WARN (Worker Adjustment and Retraining Notification) Act, which requires:
"employers with 100 or more employees (generally not counting those who have worked less than six months in the last 12 months and those who work an average of less than 20 hours a week) to provide at least 60 calendar days advance written notice of a plant closing and mass layoff affecting 50 or more employees at a single site of employment."
The New Jersey law will take effect on July 19, 2020.
Ohio will reimburse employers who pay for upskilling training
In response to growing concerns over the technical skills gap, Ohio Governor Mike DeWine signed House Bill 2 into law on January 13. The new law creates the state's TechCred and Individual Microcredential Assistance Program (IMAP), which will reimburse employers up to $2,000 per employee (with a $30,000 maximum per employer) for industry-recognized, technology-focused training programs. Training providers can request reimbursement of up to $3,000, with preference given to those who provide educational opportunities to low-income, underemployed, or unemployed individuals.
According to State Representative Michele Lapore-Hagan:
"By investing in job training, we are investing in Ohio's future. Connecting workers with training and credentials allows them to succeed in a constantly changing global economy. With the passage of this bill, we are restoring Ohio's promise of better lives, better jobs and brighter futures for all by ensuring workers have the tools they need to get ahead."
The deadline for the current application period is January 31. According to the TechCred site, the timeline and availability of funds for future application periods will be determined by demand in this first month.
McDonald's launches new education and professional development app for employees
On January 22, McDonald's launched a mobile app to connect employees to education benefits and career advice. The app, Archways to Careers, is an extension of the existing Archways to Opportunity initiative in place at the company. It was developed in partnership with Council for Adult and Experiential Learning (CAEL) and InsideTrack, a national career coaching organization.
Within the app, employees can access an interest assessment and career exploration experience that can help them identify potential career paths, whether at McDonald's or elsewhere. They will also be able to learn about career opportunities at McDonald's restaurants and corporate headquarters that may be a good fit for their skills and interests.
"The McDonald's system workforce has immeasurable talent to offer, and with its existing education benefits coupled with this rich new mobile experience, restaurant employees are better equipped to discover and advance their careers, positioning themselves for long-term career success no matter where they end up," said Rob Lauber, Global Chief Learning Officer at McDonald's.
That's all for this month's HR roundup. Be sure to subscribe to the Fuse Workforce blog to stay up to speed on all the important HR news and best practices you need to know.
So Many Laws. So Little Time.
Get the HR Laws Cheat Sheet.
Subscribe to the Fuse Blog. Claim your free resources. Get great HR content in your inbox.