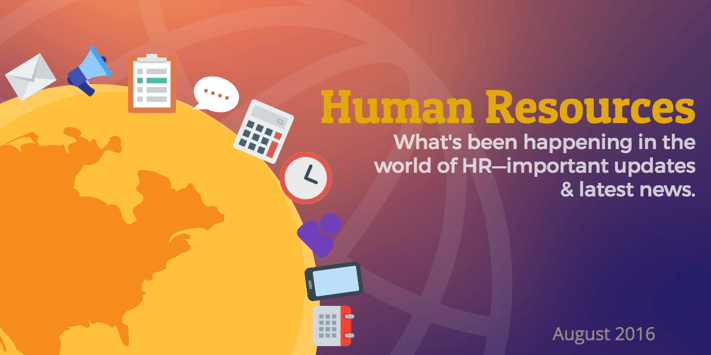 What's new in HR news this month? The IRS and the DOL gifted us with new forms and posters for 2017 ACA reporting and FLSA compliance, respectively. One HR giant acquired a has-been job site and the Justice Department further clarified disabilities covered under the ADA and ADAAA.
Summer may be wrapping up and Olympians have returned to their home countries with medals in tow, but Human Resources activity is not slowing down! Keep reading for the latest updates in HR news.
IRS Releases Draft 1094 & 1095 Forms and Instructions for ACA Reporting 2017
Recently, the IRS released drafts of Form 1094-c and 1095-c with updates to both the forms and their instructions. While HR managers and employers may recognize the 2017 ACA reporting forms, there are a few changes to note. These changes include new coding instructions for COBRA coverage, new indicator codes for offers of coverage for spouses, and an end to the "good faith" compliance standard. Read more about these changes and updates in our detailed article here.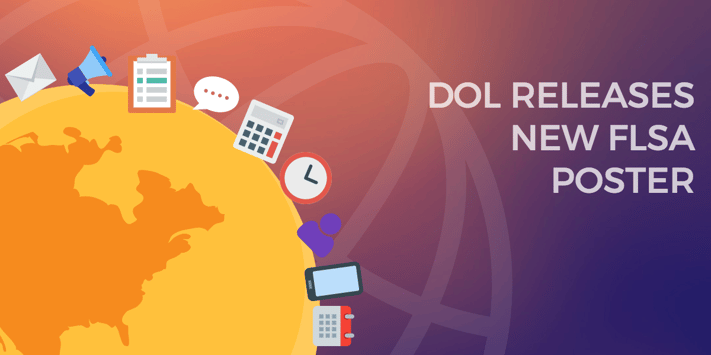 Department of Labor Releases New FLSA Poster
On August 1, 2016, the U.S. Department of Labor issued a revised version of their Fair Labors Standards Act (FLSA) Minimum Wage poster. All employers subject to FLSA minimum wage provisions must display the revised poster in a conspicuous place for all employees to see. While employers are required to display English versions of the posters only, posters in other languages are available.
Changes to the new FLSA poster include information on:
Classifying independent contractors correctly
Providing nursing mothers reasonable break times
Identifying changes made by the Civil Penalties Inflation Adjustment Act
Revising tip credit information for employers of tipped employees
Recovering liquidated damages and back wages in case of violation (under DOL's authority)
Since the DOJ increased certain civil penalties to account for inflation, fines for not displaying compliance posters have doubled and could be as high as $30,000. To help you get your posters up ASAP, we've provided printer-friendly versions of the new FLSA posters right here:

Randstad Acquires Monster (The End of Job Board Sites?)
Earlier this month, Netherlands-based HR mogul Randstad bought Monster for just $429 million—that's $3.40 per share. This acquisition has caused a stir in the HR community. Does this mean online job boards are dead? Not exactly. People will still use job sites to search for jobs or research companies they want to work for, but long gone are the days of simply posting a resume on a job board or applying through a job board. As Susan Lucas of evilhrlady.org says, "It's not the job hunting panacea that we all thought."
While this cheap sale shows the shortcomings of a company who was once ahead of the game in the early 2000s, the acquisition could actually be great news for Human Resources. Where each parties are weak, together they could be strong and mark the beginning of the end for the blackhole of recruiting, recruiter ghosting, and keyword matches for job postings and resumes. Or as Randstad says, the acquisition will, "transform the way people and jobs connect."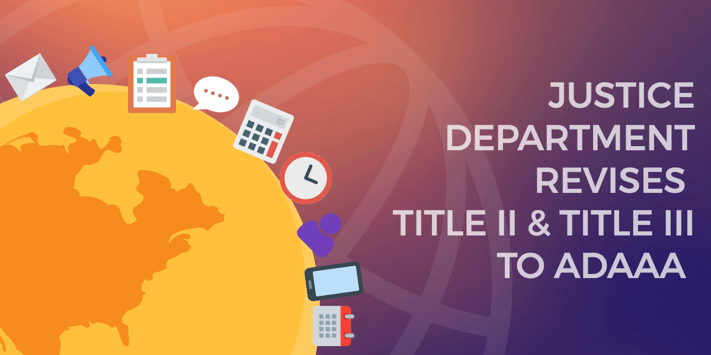 DOJ Revises Title II & Title III to ADAAA
This month, the DOJ published a final rule for revisions to the ADA to take effect mid-October of this year. The final rule revises the ADA Title II and Title II regulations to implement the requirements of the ADA Amendments Act of 2008 (ADAAA). These changes should help clarify the interpretations of the ADA and what constitutes a disability under the Act.
After several Supreme Court decisions believed to be narrow interpretations of the ADA's definition of a disability, Congress passed the ADAAA. This extended ADA coverage and law protection to employees and job candidates with cancer, diabetes, learning disabilities, epilepsy, ADHD, and more, who had not previously been considered to have disabilities.
According to Principal Deputy Assistant Attorney General Vanita Gupta, "This final rule clarifies Congress' original mandate that eliminating discrimination against people with disabilities requires an expansive definition of what disability means and whom the law covers." Gupta believes the final rule will present clear rules, examples, and guidance for the people and the courts to gain a better understanding of the ADAAA.
For more info about the HR news and insights you need to know, subscribe to the Fuse HR & Payroll Blog.
Topics: Human Resources, ACA, FLSA, Labor Laws, HR News, HR Roundup
So Many Laws. So Little Time.
Get the HR Laws Cheat Sheet.
Subscribe to the Fuse Blog. Claim your free resources. Get great HR content in your inbox.