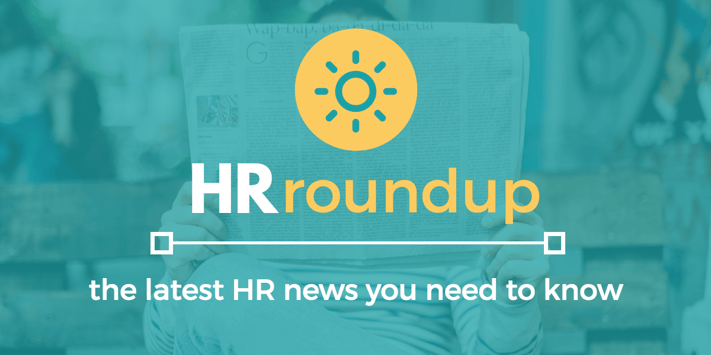 As we closed out 2017, a wild year for regulatory changes and workplace legislation, we witnessed some big changes that will affect the new year (and the years to come). This last month, employers received a Christmas gift from the IRS in the form of an extension, Congress passed a controversial tax bill, the DOL released its fall regulatory agenda, and we see more businesses tapping into the benefits of augmented and virtual reality technology.
IRS extends Form 1095-C deadline for 2018 ACA reporting
It's not every holiday season you get a gift from the IRS. But this year, the IRS extended deadlines for employers to furnish ACA Forms 1095-B and 1095-C to employees. Previously due on Wednesday, January 31, 2018, the automatic extension gives employers an extra 30 days to give employees their 1095-C forms, now due on Friday, March 2, 2018.
There are a few things to note about this extension:
This is an automatic extension that applies to everyone. No application is necessary.
No other extensions will be available for Form 1095-C (you will not be able to file Form 8809 for an additional extension).
Due to the extension, employees may not receive their Form 1095-C by the time they file their individual tax returns. While the information on this form may be helpful for preparing a tax return, it is not required to file.
The IRS still encourages employers to furnish Form 1095-C to their employees as soon as possible.
Please, note that the Form 1094-C deadline remains the same. For more information, visit our ACA reporting forms FAQs.
---
Congressional tax overhaul bill passes, signed into law
On December 20, 2017, Congress passed the 2017 Tax Act H.R. 1 (known as the Tax Cuts and Jobs Act). Two days later, President Trump signed the bill into law. The joint congressional committee also released a Joint Explanatory Statement. This document serves to shed light on the different reconciled tax bills passed earlier by the House and Senate and provides a list of provision explanations of the legislation.
Among the changes in this tax overhaul, businesses will likely take most interest in the reduced corporate tax rate and changes to the taxability of certain employee benefits and perks. The tax act also ends the individual mandate for healthcare coverage beginning in 2019 (the employer mandate still stands under the Affordable Care Act). HR can expect the tax act to impact several areas like paid leave and fringe benefits.
Since the bill became a law, many corporations have announced how they plan to use their savings to give back to employees and reinvest money into their companies. Aflac plans to expand its employee benefits and training programs, including a raised 401K match. Suntrust Banks, Inc. also plans to raise its 401K matching and offer cash incentives for employees who complete their in-house "financial fitness" program. Other companies boast increased wages and bonuses in the year ahead. Talent experts say this is a smart move on the part of companies looking to attract better talent, increase retention, and improve their overall brand as employers.
For more insight, SHRM recently released an article highlighting the key tax changes affecting employee benefits.
---
New overtime rule proposal in October 2018
In its recently published fall regulatory agenda, the US Department of Labor announced its intentions to issue a Notice of Proposed Rulemaking (NPRM) for the FLSA overtime pay salary threshold. This rule proposal would determine the salary level for exempt status of administrative and professional employees. The DOL will use the comments received during the Request for Information period to help inform their decision making. While the DOL has not specified a target threshold (or if there will continue to be one at all), experts predict it to be between $32,000 and $35,000.
In 2016, the Obama administration moved to increase the salary threshold such that some four million more workers in the U.S. would qualify for overtime pay and other FLSA benefits. This never came to pass due to a last minute injunction from a Texas federal judge. While current Labor Secretary Alexander Acosta agrees the current salary threshold is too low, he also felt the Obama-era rule increase would have been to high. The DOL is searching to find the right number, and the public could help shed light on that.
---
Companies turn to AR/VR tech to streamline training
Research shows more companies are taking advantage of augmented reality (AR) and virtual reality (VR) technology hitting the mainstream market with lower costs. From learning cooking techniques to gaining customer service experience, this technology is changing the training game. By using AR and VR tech, companies can train employees in real, on-the-job scenarios within a safe learning environment. Unlike traditional employee training methods, this technology provides consistent and thorough training that can be tailored to teams, regions, and specialities—without the need for mass conferences.
In a recent Techcrunch article, chef Jenny Dorsey shares how companies in the food and beverage industry can take advantage of VR and AR to help streamline the training process and improve its overall quality. "Augmented reality allows for side-by-side training and execution by layering additional information on top of an employee's direct view." Dorsey says. AR is proving to be effective in teaching trainees to make visual estimates of serving sizes and perform other kitchen duties with consistency. Maintenance technicians equipped with AR headsets can disassemble and reassemble products without even being on-site. Dorsey also shares a range of lessons VR tech can teach employees from "managing Walmart's holiday rush to cooking noodles at Honeygrow to perfecting the espresso pull."
The benefits of this technology do not stop with the effectiveness of the training material itself. By implementing AR and VR technology, companies can expand their breadth of talent, employing workers of many backgrounds and skills. They can create effective training content that meets both the needs of the company and the employee. What are your employee training goals for 2018? Will it require you to think outside the box and step into virtual and augmented reality?
Never miss an update from the Fuse HR & Payroll blog! Subscribe now.
Topics: HR Roundup
So Many Laws. So Little Time.
Get the HR Laws Cheat Sheet.
Subscribe to the Fuse Blog. Claim your free resources. Get great HR content in your inbox.