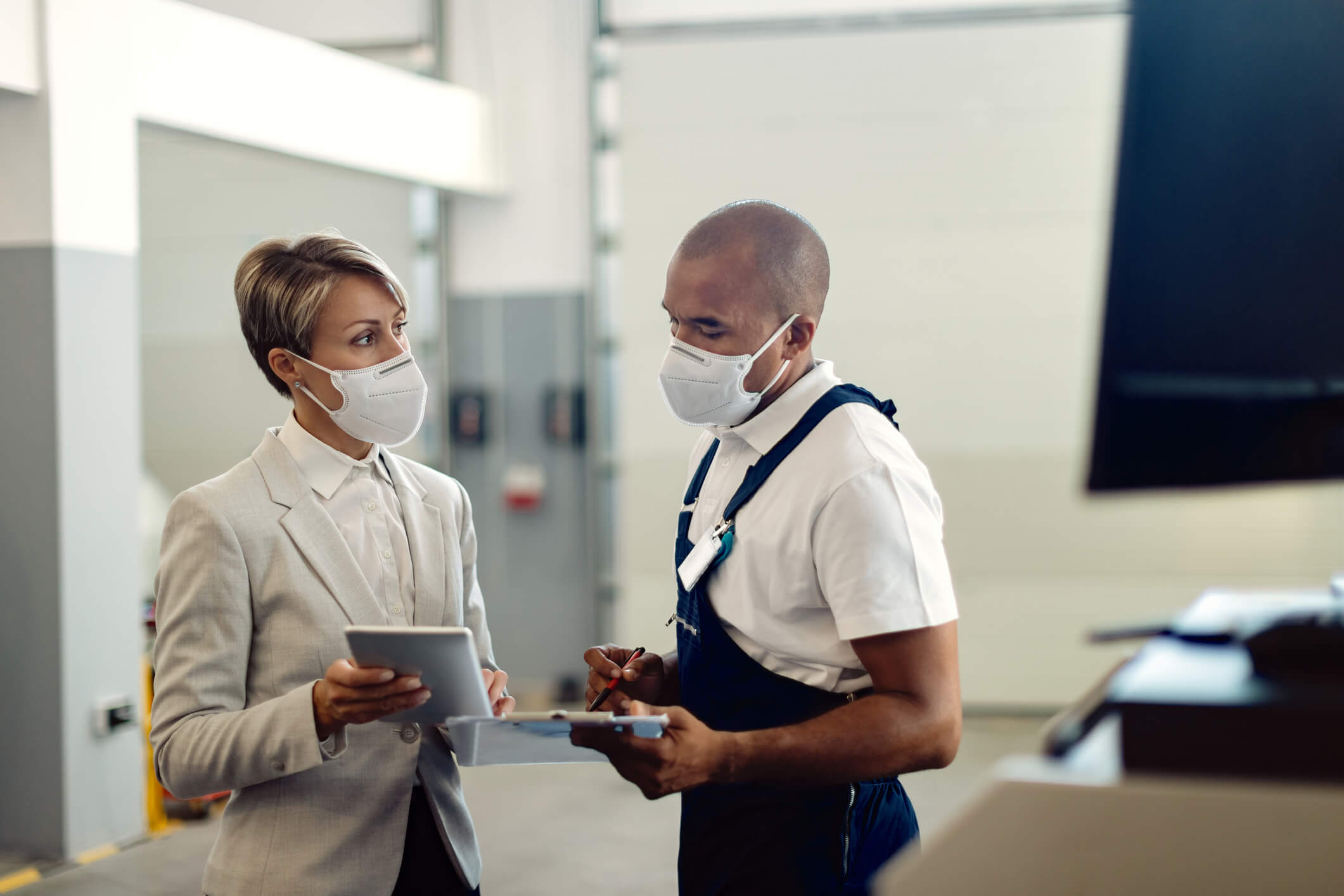 When you have a mobile workforce, some or all of your employees perform their duties outside of a traditional work location. Employees may be working from home or—in the case of rideshare workers, traveling nurses, or construction workers—conducting their work activities in the field.

Managing a mobile workforce requires efficient processes for tying employee pay to work hours. Whether your employees are located at home or remote work sites, you can benefit from setting rules for accurate scheduling, time and attendance reporting, and payroll.
The Benefits and Challenges of a Mobile Workforce
Due to the COVID-19 pandemic, mobile work has become more prevalent, and research shows it will continue growing over time. According to IDC, the mobile worker population will grow from 78.5 million in 2020 to 93.5 million by 2024, comprising nearly 60 percent of the total U.S. workforce. Thanks to continued advancements in technology, employees can be based almost anywhere and still be highly productive.

Operating a mobile workforce enables you to grow your business beyond the walls of a traditional office or work facility. Organizations that build and manage a mobile workforce can enjoy the following benefits:
The ability to attract and hire candidates across geographic boundaries
Lower costs related to physical office space
Greater flexibility and empowerment for employees
However, a mobile workforce doesn't come without challenges, and good management requires more than providing employees with a laptop and phone. Without resources for communicating and collaborating, mobile work can become overwhelming for both employees and managers. Some of the challenges of a mobile workforce include the following:
Employee performance can suffer as a result of insufficient communication.
It can be difficult to determine employee progress in completing assigned work.
Employee time and attendance can be harder to measure.
5 Time and Attendance Rules to Help Manage Your Mobile Workforce
Keeping track of your mobile workforce doesn't mean you have to sacrifice employee communication or stay in the dark about when employees are working. With the help of modern workforce management technology, you can empower employees to manage their time and attendance and stay fully informed about employee work hours, overtime, and time off.

Though managing a mobile workforce comes with some unique challenges, there are specific actions you can take to make sure your employees are well equipped and productive. Here are five time and attendance rules to help you:
1. Provide Mobile App Access
The employees in your mobile workforce may be working from home, or they may be literally on the go—in the field or moving between work sites. Regardless of their work location, mobile employees will benefit from being able to access their time and attendance information from a mobile device.

By providing employees with a mobile app for managing time and attendance, you give them the ability to take the following actions:
Request time off and see time-off accruals.
Set preferences for work schedules and overtime.
View pay stubs and other payroll information.
2. Set and Communicate Employee Schedules
Instead of relying on spreadsheets or an outdated scheduling system, use a scheduling solution that makes it easy to establish regular working hours for all schedule types within your mobile workforce, including part-time, full-time, overtime, or customized flexible schedules. With a robust employee scheduling solution, you can set employee hours within different shifts, while working around employee availability and preferred work times.
3. Routinely Assess Employee Needs
A great way to determine if employees have the tools they need to manage time and attendance effectively is to ask. Employee surveys and informal feedback gathering can help you understand if employees have the tools and resources they need to be productive. For example, if employees need more self-service capability or are frustrated by payroll errors, it's time to implement an integrated time tracking and payroll system. An integrated system allows you to give employees better visibility into their work hours and pay, so they can view schedules, pay stubs, overtime summaries, and more.
4. Follow Legal Requirements for Calculating and Paying Overtime
Without careful monitoring, overtime can grow to be a much larger part of your payroll expense than intended. Not only do you want to avoid overpaying or underpaying employees for overtime work, but you also need to stay in compliance with Fair Labor Standards Act (FLSA) requirements for employee overtime eligibility. To stay in compliance, it's essential to stay abreast of new and changing overtime requirements and leverage technology to help you accurately record, track, and pay employee overtime.
5. Integrate Employee Leave Tracking with Scheduling and Payroll
When employees go out on a short or extended leave, you need a mechanism for figuring their absence into your scheduling workflow. You also need to make sure their pay is adjusted accordingly.

To avoid situations such as scheduling an employee who's on leave or missing a paycheck for an employee who just returned from leave, you should integrate leave management with scheduling and payroll. An integrated solution keeps all of this data in one centralized location, so you don't have to switch back and forth between platforms to determine who is on leave and who is available for work.
Easily Track Time and Attendance for Your Mobile Workforce
It can be difficult to manage a mobile workforce when you have employees performing work across various schedules, locations, or time zones. And if you're using multiple systems for scheduling, time and attendance, and payroll, managing your workforce becomes even more cumbersome. By switching to an integrated solution, you can overcome the challenges of managing a remote and dispersed workforce, and have one easy-to-use platform to help you keep track of it all. For more tips, read our e-book, The Hidden Costs of Managing Employees in Disconnected Systems.