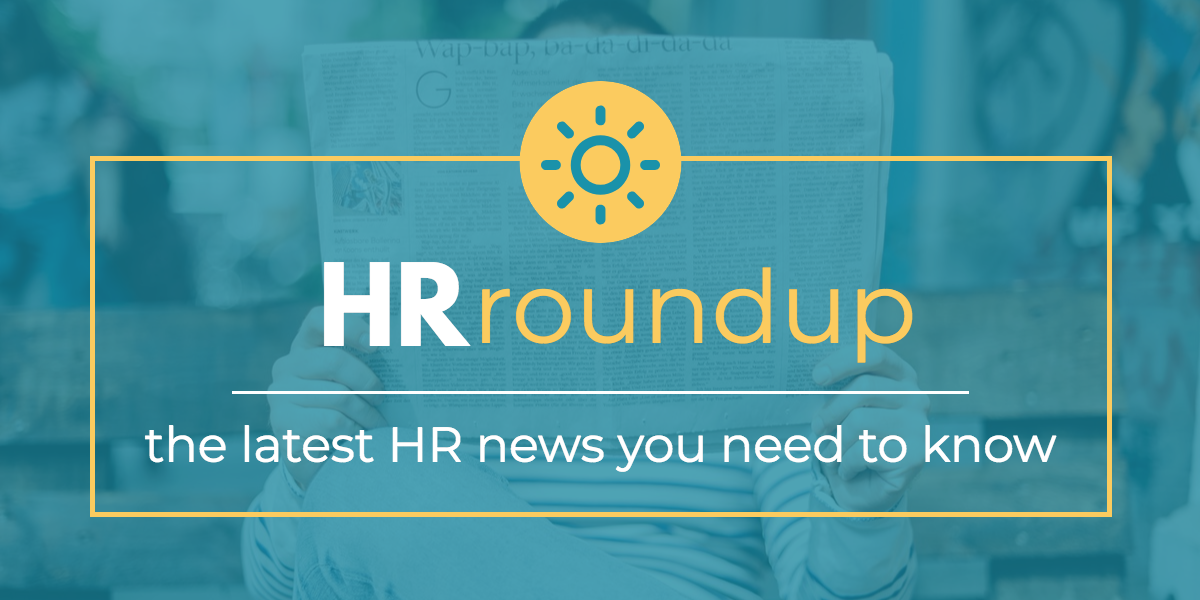 With Thanksgiving coming up later this week, the holiday season is in full swing. In offices around the country, this time of year comes with a mixed bag of personal and professional obligations, including holiday parties and end-of-year deadlines. With so much going on, it can be tough to stay aware of HR news. But not to worry: we've got you covered! Read on to see what's happening in the world of work this month.
The FAIR act proposes full FMLA leave for spouses who work together
Under the Family Medical Leave Act (FMLA) as currently written, spouses who share an employer are only entitled to a combined total of 12 weeks of leave per year after the birth or adoption of a child, or to care for an ailing family member. In an attempt to remove these restrictions, Senator Jodi Ernst of Iowa introduced the Fair Access for Individuals to Receive Leave Act (FAIR Leave Act).
If passed, the bill— which has bipartisan co-sponsorship— would entitle both spouses who work for the same employer to take their full 12 weeks of FMLA leave after a qualifying life event. While some critics fear that this would pose challenges for smaller employers, the benefits to individual employees and their families are expected to be significant. In a statement about the proposed legislation, Senator Ernst said:
"As a mom, I understand how important it is for new parents to spend time with their children in their first few weeks together, which is why I've helped champion paid parental leave efforts in the Senate. It's past time we modernize our family and medical leave policies to serve the needs of parents and families in today's world. This bipartisan bill will extend equal benefits to married couples regardless of their employer, and it also provides time to care for a sick family member, including our heroic service members."
Read Senator Ernst's press release here, and the text of the proposed legislation here.
Survey finds that 9 in 10 employees come to work sick
As we get further into cold and flu season, many employees may find themselves faced with a difficult decision: whether to go to work sick or take a personal day (or more) to recover. According to new research by staffing firm Accountemps, it's overwhelmingly common for employees to go to work sick. In fact, 90% of survey respondents said they'd gone to work sick, and of those, a third said they always go to work when they're feeling poorly.
While Accountemps found that the problem of presenteeism is widespread, but of the 28 cities they studied, it was especially pronounced in Charlotte and Miami (with 96% of respondents saying they'd gone to work sick). When asked why they go to work when they're feeling under the weather, 54% of respondents said it's because they have too much work to get done, and another 40% said they didn't want to dip into their allotted sick days.
This presents several issues for employers; sick workers are not likely to be at full productivity, and are more likely to spread germs that might make their colleagues sick as well. But what can employers do about this problem? According to Michael Steinitz, senior executive director of Accountemps:
"Staying home when you've got a cold or the flu is the best way to avoid spreading germs to others and fight the illness faster. Bosses should set an example by taking time off when they're under the weather, encouraging employees to do the same and offering those with minor ailments the ability to work from home."
Read more about the survey findings here.
LinkedIn identifies 3 factors that lead to better employee retention
Using aggregated employee retention data based on 32 million user profiles, LinkedIn identified a "retention curve" to determine how frequently modern employees switch jobs. Their data indicated that there's currently:
a 76% chance of an employee staying at a company for 12 months or more
a 59% chance of an employee staying at their company for two years
a 48% chance of an employee staying put up to the three-year mark.
With a 52% likelihood that any given employee will move onto another opportunity within three years, employers would do well to put effort into retaining their top talent. But which employer behaviors correlate with stronger retention metrics?
Based on responses from their 2018 Annual Talent Driver survey, LinkedIn named three factors that are linked with lower turnover:
The opportunity to change roles
Employees who get the chance to change positions within the organization—either for a promotion or a lateral move— are more likely to stay at the same company for a longer time than those who don't get the chance to move around.
Good management
There's an old adage that's familiar to many in the recruiting and HR worlds: "People don't quit their jobs, they quit their managers." LinkedIn found that this piece of advice holds up to scrutiny. Companies that were rated highly for "open and effective management" (the top 5% of companies on this metric) had a 48% likelihood of employees staying for 3 or more years, versus only a 32% likelihood for those with the lowest management scores.
Employee autonomy
By combining survey responses and retention data, LinkedIn found that companies where employees feel they have more influence are more likely to have longer average tenures. The companies perceived as more empowering had a 47% likelihood of employees sticking around past the three-year mark, compared to only a 35% chance at companies that are viewed as less empowering.
To learn more about LinkedIn's findings about employee retention, view their survey data here.
That's all for this month's HR roundup. To stay up to date on HR news and best practices until next month, make sure you subscribe to the Fuse Workforce blog.
So Many Laws. So Little Time.
Get the HR Laws Cheat Sheet.
Subscribe to the Fuse Blog. Claim your free resources. Get great HR content in your inbox.