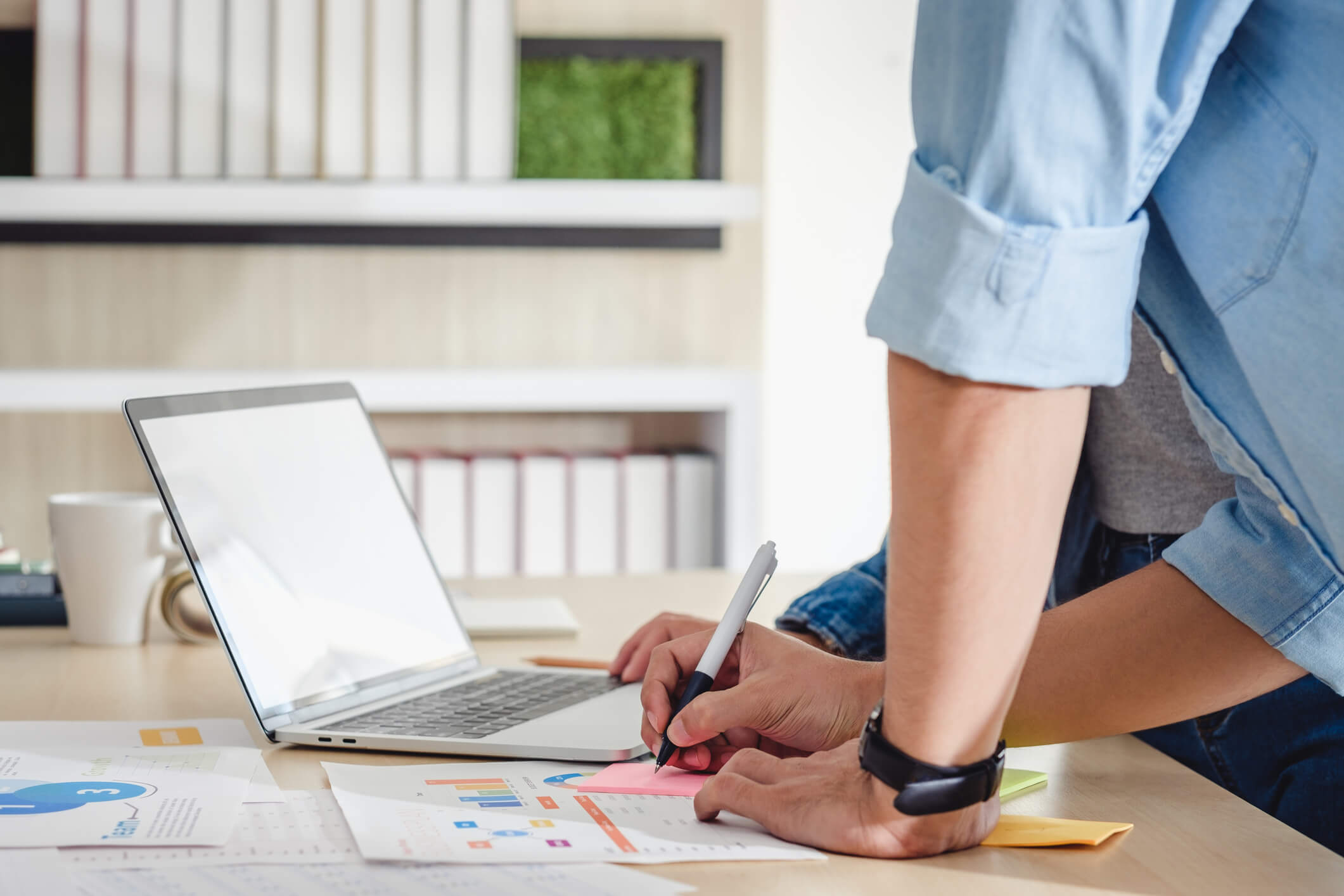 Whether you have a few non-exempt employees earning overtime or many more, managing overtime costs is essential to keeping track of your payroll spending.

By establishing rules for overtime, scheduling, and employee attendance, you can manage overtime in real time and stay informed when costs approach or exceed your budget.
The Challenges of Managing Overtime
To comply with the Fair Labor Standards Act (FLSA), you must pay overtime to any non-exempt employee who works over 40 hours a week. Though the concept of overtime is rather straightforward, it can be challenging to manage for groups of employees on different schedules, shifts, and wage rates. Without the right overtime management tools, you can encounter the following challenges:
Incorrect FLSA classification
Excessive overtime hours
Inaccurate overtime payments
According to the Bureau of Labor Statistics, the average employee works about four hours of overtime each week. Though that figure seems small, it can ultimately translate into thousands of dollars of overtime expense for each employee over the course of a year. As a result, it is critical to have effective mechanisms for managing overtime costs.
Best Practices for Managing Overtime Costs with Real-Time Pay Rules
Establishing pay rules for employees' regular rate of pay, overtime, and double-time makes it easier to determine pay for scenarios such as shift differentials and flexible work schedules. Real-time pay rules also help you avoid overpaying or underpaying employees so you can keep track of labor costs and avoid surprises down the road.

Here are some best practices for effectively managing overtime costs with real-time pay rules.
Establish Rules for Regular Pay Rates
When your organization has several pay grades, position types, and work sites, you can use pay rules to automate payroll and overtime according to the parameters you establish. Instead of manually entering overtime information into your payroll system, you can establish rules for hourly rate and overtime eligibility according to employee position, location, or work function. When employees record their hours in a given week, your payroll system will automatically calculate their regular and overtime pay for the next paycheck.

Setting pay rules for employees' regular rate of pay can also help you properly classify employees as FLSA exempt or non-exempt. While there are other classification criteria you'll need to consider when determining an employee's eligibility for overtime, any employee who earns less than $35.568 per year or $684 per week is automatically eligible for overtime pay. Pay rules can help you keep track of individuals who fall below this threshold and who need to be paid for overtime hours.
Establish Work Schedules and Rules for Exceptions
Having visibility into scheduling changes that affect employee overtime hours is difficult when you're managing overtime with spreadsheets or a standalone payroll system. But when you use integrated scheduling software, you can see when employees work overtime, how it affects their earnings, and when they become eligible for double-time or shift differential pay.

When payroll and scheduling are integrated, any changes in work hours and overtime from week to week will automatically reflect in employee pay. An integrated system also allows you to put a cap on the number of allowable overtime hours and set rules for when employees can pick up an additional shift.
Empower Employees with Added Self-Service
A recent Deloitte survey revealed that workplace flexibility results in higher morale and productivity among employees. By giving employees access to software that allows them to request overtime and exchange hours with coworkers, you're providing scheduling flexibility that ultimately supports their engagement.

You can offer transparency and guidance to help employees set and change their work schedules within the parameters of your organizational policies. For example, you can establish rules for the following:
Overtime and double-time limits
Allowable time off
Compensatory time
Integrate Payroll with HR Processes and Systems
Payroll and HR have to operate in tandem so that all employee changes result in the correct payroll action. However, if payroll and HR systems don't work in unison, you can make mistakes such as paying out the wrong overtime, paying it late, or missing a payment entirely.

By integrating your payroll and HR systems, you can set automated pay rules for employees that cascade across all workforce data. One centralized location for all employee schedules, leaves, and payroll information allows you to establish pay rules in real-time for hourly rates across different positions and locations, and automatically adjust overtime rates when employees receive a salary increase.
Track Key Overtime Metrics
The benefits of overtime are rather self-evident: Overtime allows employees to increase their overall earnings, and it also helps organizations increase output during busy periods and accelerated deadlines. By tracking overtime metrics, you can get even more insights into the impact of overtime in your organization.

These metrics—such as total overtime expense and overtime hours by location or job function—can help you determine where overtime has become excessive or where more may be needed to boost productivity. With this data, you can set scheduling and overtime rules for specific areas of your business.
Manage Overtime Costs in Real-Time
Because payroll is most likely the largest expense in your organization, you need a mechanism for managing overtime costs in real-time. Having separate systems for scheduling, time tracking, and payroll only makes it harder to keep track of how much overtime is costing your organization. Conversely, an integrated workforce management system allows you to establish pay rules to manage overtime for your workforce and stay on top of the costs year-round. For more tips and ideas, read our e-book, The Hidden Costs of Managing Employees in Disconnected Systems.