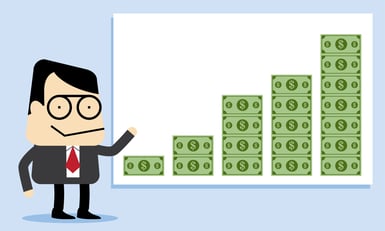 The Department of Labor released its much-awaited proposals to the overtime rules in the Fair Labor Standards Act last week. At President Obama's urging last March, the bill's white-collar exemption thresholds were to be updated for the first time in over a decade.
The current white-collar rules allow employers to classify employers whose job duties fall under certain descriptions and whose weekly pay is at least $455 (or $23,660 per year) as "exempt" from overtime rules. Essentially, that means many salaried employees are not entitled to extra pay if they work more than 40 hours per week.

The proposed revisions would more than double the minimum salary threshold to $50,440, which makes it equal to the 40th percentile of what current full-time salaried workers make. Anyone who falls below that pay level— an estimated 5 million Americans— will be classified non-exempt and will be eligible for overtime pay.

The notice of proposed rulemaking says:

"Failure to update the overtime regulations has left an exception to overtime eligibility originally meant for highly-compensated executive, administrative, and professional employees now applying to workers earning as little as $23,660 a year. For example, a convenience store manager, fast food assistant manager, or some office workers may be expected to work 50 or 60 hours a week or more, making less than the poverty level for a family of four, and not receive a dime of overtime pay. Today's proposed regulation is a critical first step toward ensuring that hard-working Americans are compensated fairly and have a chance to get ahead."

In an effort to prevent the pay threshold from getting this outdated in the future, the revisions also propose an automatic annual update to this number. This set of revisions did not make any changes to the "duties test," which regulates the kinds of job tasks an employee performs in order to classify as exempt.

These guidelines are currently just proposals. The public will have 60 days to comment and make suggestions, at which point the DOL will decide which, if any, of those suggestions to incorporate into the proposed changes. Whatever the final changes are, they aren't expected to go into effect until sometime in 2016, so businesses should have some time to plan accordingly.

For more information, take a look at the Department of Labor's statement or this article.