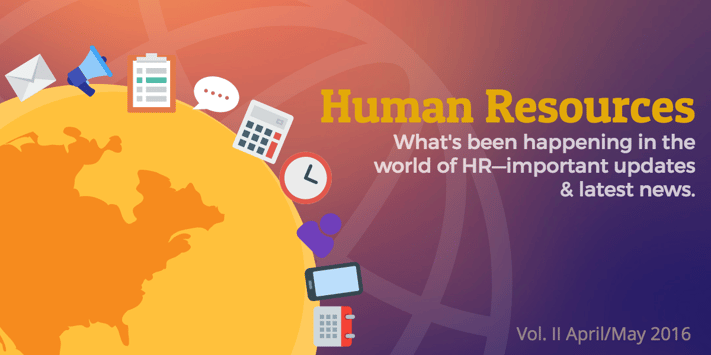 Once again, the time has come for another roundup of what's been happening in the world of Human Resources. In this article, we will explore the latest HR news including new testing for advanced immigration compliance, new FMLA employer guides, and surveys regarding minimum wage increases and well-being programs in the workplace.
Read on for important information, latest news, and field surveys every HR professional needs to know.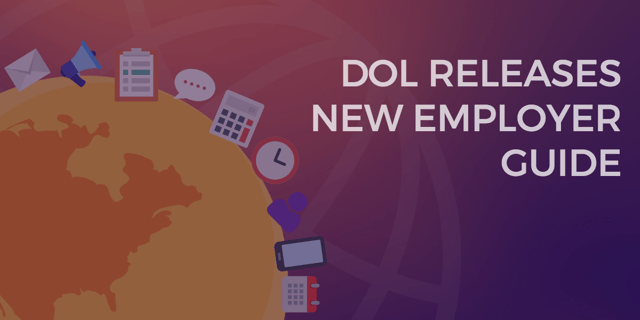 DOL Releases New Employer Guide
Promoting work-life balance, the Family and Medical Leave Act (FMLA) has supported workers in their jobs and families since 1993. Over the last several decades, the Department of Labor has aimed to make the healthy development of babies, families, and workplaces a priority.
The next step in implementing these principles comes with educating employers and strengthening compliance among their organizations. To do that, the Wage and Hour Division (WHD) of the DOL released a new employer guide to FMLA.
According to the WHD, the Employer's Guide to the Family and Medical Leave Act is "designed to provide essential information about the FMLA, including information about employers' obligations under the law and the options available to employers in administering leave under the FMLA."
The DOL arranged the guide in such a way to correspond with the order of events for FMLA leave. This FMLA road map begins with an initial employee leave request. It continues through events to employee restoration to the same or equivalent job as provided by the FMLA.
The guide also includes the following topics for FMLA administration:
Covered employers and their notice requirements
When an employee needs FMLA leave, including notice and eligibility
Qualifying reasons for leave
The certification process
Military family leave
What happens during FMLA leave, including scheduling, leave calculation, benefits, and job restoration
Employers may download a pdf version of the guide here. Print copies will be available to order from the Wage and Hour Online Publication Ordering System by mid-June. The DOL encourages employers to check back to their web page for more information and resources, including webinars, about the new employer guide.
The DOL also released a new FMLA poster for employers to display in their workplaces. This new poster includes important information on leave entitlements, benefits and protections, eligibility requirements, how to request leave, and employer responsibility and enforcement.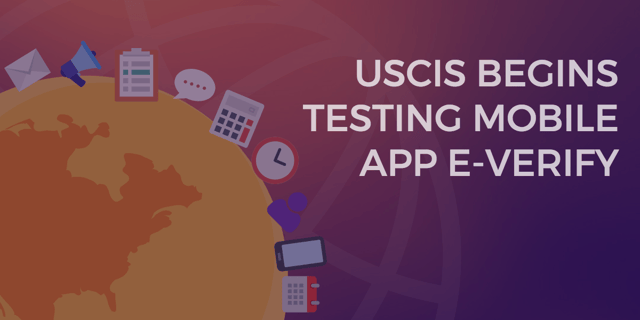 USCIS Begins Testing Mobile App E-Verify
The United States Citizenship and Immigrations Services announced upcoming testing for an employment verification app called E-Verify.
According to the USCIS, E-Verify is an Internet-based system that allows businesses to determine the eligibility of their employees to work in the United States. This free and simple app is changing the way employers build a legal workforce within the United States.
The app will help employers who struggle to start cases within the required period or do not follow up on pending cases.
John Fay, Vice President and General Counsel at LawLogix, a software company that specializes in immigration compliance, believes the app is providing more opportunities for more organizations.
"The mobile app is definitely a step in the right direction, especially considering the number of employers that regularly hire workers in remote locations where computers and traditional Internet access are not readily available," says Fay.
There will be a 90-day trial period which began at the end of April with up to 2,000 volunteers. During the trial, participants in the test may use the app to create and manage cases and report performance.
Currently, the app is testing for Apple iOS but will be available on other operating systems in the future. See the many E-Verify resources provided by the USCIS.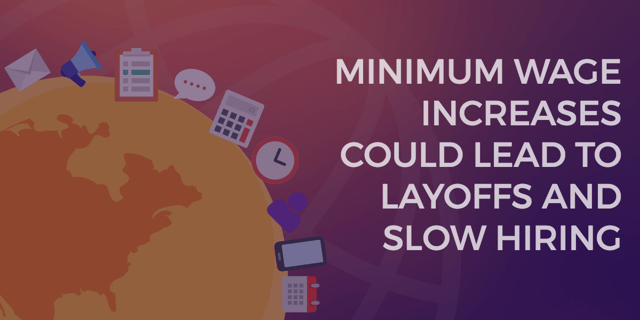 Minimum Wage Increases Could Lead to Layoffs and Slow Hiring
Duke University's latest CFO Global Business Outlook survey shows increases in minimum wage could mean a decrease in workforce.
The quarterly survey showed that 41% of or minimum wage-paying firms would lay off employees if the minimum wages increases to $15/hour. 66% would slow any future hiring. If the federal minimum wage increases to $8.75, only 11% say they would lay off current employees.
Founding director of the CFO survey, Campbell R. Harvey, says results of increases in minimum wage aren't black and white. "The math is not as simple as 'increased minimum wages = immediate layoffs, it's more nuanced."
An increase in minimum wage is two-fold. While it benefits those who keep their jobs and continue earning wages, it hurts those who lose their jobs as a result. For businesses, increased wages means increased operating costs. Though for some organizations, higher wages help employee retention.
Minimum wage increases also encourage employers to turn to machines over human labor.
"Raising the minimum wage gives robots a competitive advantage. Most companies with employees earning less than $10 per hour are investing in labor-saving techniques. CFOs are telling policymakers there is a significant unintended consequence. Some jobs will be replaced by robots, and this replacement is permanent," Harvey said.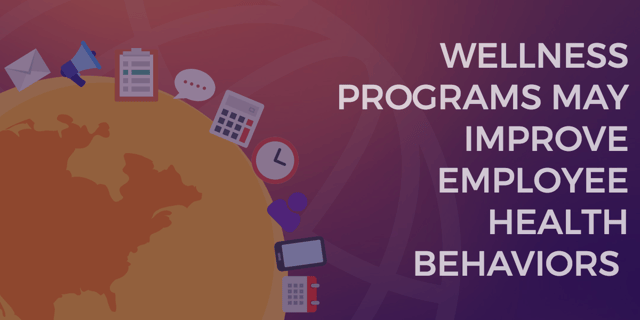 Wellness Programs May Improve Employee Health Behaviors, Study & Survey Shows
We've seen the rise in employee perks to increase employee engagement. Health and wellness programs are playing a big role in these employee perks—but they may be more than just perks. Rather, these programs may be contributors to greater well-being for employees.
Some company health and wellness programs extend beyond that of physical health and into areas of mental, emotional, and financial health. These wellness programs could help employees manage stress, improve resiliency, and assist with financial struggles.
A recent study from the Mayo Clinic shows that employees had a lower rate of smoking and a higher rate of regular exercise after participating in an employer-based wellness plan.
In the survey on corporate health and well-being, employers responded to questions about plans for future wellness programs for their organizations.
Of those surveyed, 67% said they plan to expand their efforts. This year, 87% offered wellness programs that include emotional and mental well-being aspects. Additionally, 76% provided financial health and education programs.
The most common programs for well-being are those targeting stress management. Of those surveyed, 54% currently offer programs and 12% plan to offer stress management programs in 2017.
This survey shows that more employers now recognize that non-health related issues can affect employees, even the physically healthy ones. To get the best work and value out of their employees, they must invest in all aspects of employee health.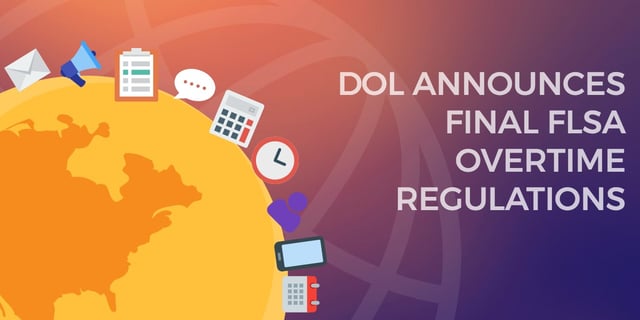 DOL Announces The (Long-Awaited) Final Overtime Regulations
The one we've all been waiting for...
In 2014, President Obama called for the modernization of overtime rules and protection under the FLSA. In 2015, the DOL issued a Notice of Proposed Rulemaking about overtime pay laws and white-collar exemptions under the FLSA.
On May 18 2016, President Obama announced the official publication of the Department of Labor's final ruling for overtime regulations. Within its first year of implementation, these new FLSA regulations will extend overtime pay protections to over 4 million workersin the U.S.
The new FLSA regulations, which take effect on December 1 of this year, will extend FLSA protection (non-exempt status) for employees who earn up to $47,476 per year or $913 per week. In addition to the increased threshold, the new FLSA rules also establishes automatic updates for compensation levels protected by the FLSA.
Every three years, the threshold will be automatically updated to maintain compensation levels above the 40th percentile of earnings of the full-time salaried workers in the lowest-wage census region of the United States (currently the South). This review will become effective January 1, 2020.
Want to stay in the know for the latest in HR news? Subscribe below to get email updates and receive a free resource on HR laws. All the best HR content, right in your inbox.
Topics: Latest News,, Labor Laws, HR Trends, HR News, FMLA, HR Roundup
So Many Laws. So Little Time.
Get the HR Laws Cheat Sheet.
Subscribe to the Fuse Blog. Claim your free resources. Get great HR content in your inbox.