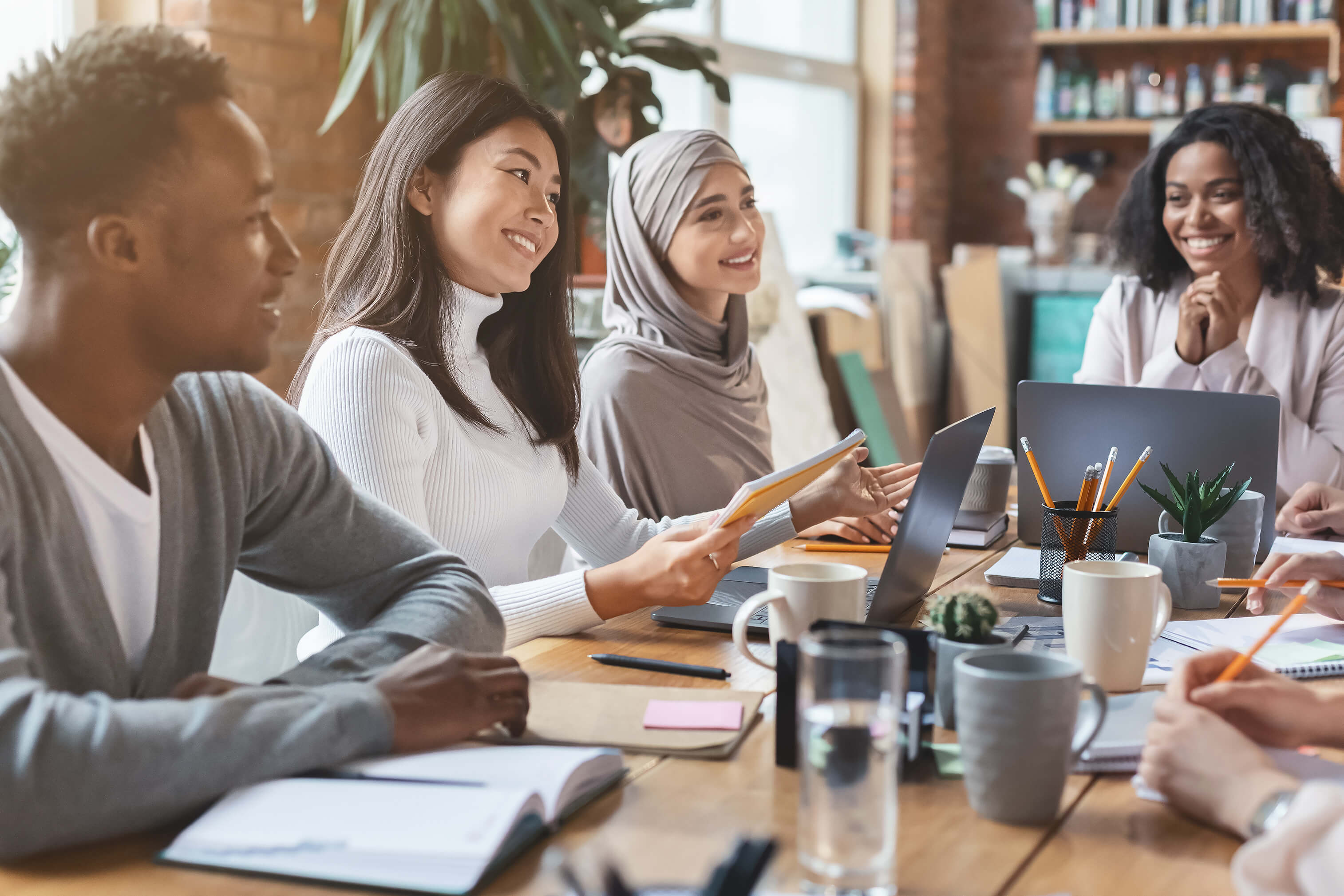 Building a culture that incorporates diversity, equity, and inclusion (DEI) is critical to maintaining a positive employee experience. After all, you want to create an environment in which your employees feel welcomed and respected, no matter their differences.
But like other important business goals, achieving DEI success doesn't happen automatically. It takes effort, commitment, and the right mix of workplace programs and activities to bring it to life. This post will explain why DEI is so valuable to your organization and what you can do to make it a crucial element of your work culture.
The Value of DEI in the Workplace
Diversity, equity, and inclusion activities comprise the programs and actions you undertake to create fairness and a sense of belonging for all employees, regardless of origin, gender, ethnicity, or other demographic characteristics. And when employees feel they belong at work, they perform better. A BetterUp study found that companies fostering a high sense of belonging realized a 56 percent increase in job performance, 50 percent lower turnover risk, and 75 percent fewer sick days.
Promoting DEI in the workplace not only creates a culture in which employees can perform to their potential but also delivers other benefits, such as:
Better business results:

Bersin by Deloitte

found that companies embracing diversity and inclusion outperform their peers by achieving 2.3 times higher cash flow per employee.
Improved decision-making: A

CloverPop study

found that diverse teams make better business decisions up to 87 percent of the time.
Support for recruiting talent: Research from The Manifest revealed that

70 percent of job seekers

want to work for a company that demonstrates a commitment to diversity and inclusion.
6 Steps to Boost DEI in the Workplace
Despite the many benefits of building an inclusive and equitable work environment, it's a struggle for many organizations. In a 2020 Josh Bersin survey of more than 800 employers, only 22 percent believed they were seen as leaders in DEI by their employees or customers.
Though success doesn't come overnight, here are six actions you can take to boost DEI in your workplace and build a stronger sense of belonging among your employees:
1. Recognize and promote DEI in its many forms.
To make an impact with your DEI initiatives, it's critical to go beyond racial and gender diversity. Consider the many other opportunities to promote openness and inclusion throughout your workforce.
Some of the other forms of diversity to include in your DEI activities include:
Culture
Age
Disability
Religion
Sexual identity
2. Practice equitable hiring.
Extending your DEI activities to your hiring process is a great way to deepen the impact of your DEI program and ensure you hire a diverse range of individuals at every level of your organization.
Some of the specific actions you can take to support equitable hiring include:
Removing bias

from job postings and career content.
Sourcing candidates from a broad selection of job sites, universities, and employee networks.

Using data analytics

to track your progress in attracting and hiring diverse candidates.
3. Offer flexible work options.
By offering flexibility to employees, you demonstrate an understanding that everyone works differently and has diverse needs for work-life balance. For example, due to the pandemic, employees have varying preferences for on-site, remote, and hybrid work, either due to childcare, elder care, or other life commitments. To support the needs of a broader range of employees, consider offering a variety of flexible options that address the work-life balance challenges facing your workforce.
4. Train managers to promote openness and mutual respect.
Managers can be great role models for inclusive and equitable behavior in the workplace, but they don't always know how to put their commitment to diversity into action. To help them, offer training and coaching that gives them the tools and knowledge to lead their team equitably. Training can also teach managers how to recognize (and celebrate) the diverse viewpoints and experiences of the people they manage.
5. Create an environment of psychological safety.
A four-year study by Google found that the number one factor affecting team performance was psychological safety, meaning that everyone feels safe to voice their ideas, express themselves, and make mistakes. By promoting psychological safety, you encourage employees to bring their full selves to work and still feel included and accepted in the workplace.
6. Use HR data analytics to propel your DEI initiatives.
Using data to better understand your workforce can help you identify potential problems that may be brewing, such as concerning turnover trends among women, ethnic minorities, or older employees. Workforce data analytics can also help you identify opportunities to promote DEI in new areas of your organization. For example, using data about employee performance trends, you can identify high potentials from different employee groups and determine who may be ready for promotion or a stretch assignment.
Advance Your DEI Initiatives with Integrated HR Technology
Managing your DEI program shouldn't be done in a vacuum. Thanks to modern all-in-one workforce management technology, it doesn't have to be. With an integrated HR system for all of your employee management activities, you can monitor DEI in the workplace and determine where improvements are needed. You also won't have to run reports from multiple systems to understand and track your progress. To learn more, read The Hidden Costs of Managing Employees in Disconnected Systems.