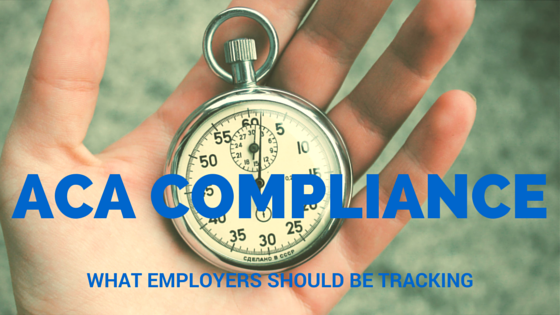 The ACA is stirring up a lot of angst among employers and Human Resources professionals. It's no news to anyone the ACA Shared Responsibility Reporting could reap major financial consequences for any company not in compliance.
But those penalties just got bigger.
Recently, Congress passed the Trade Preferences Extensions Act of 2015. While the Act on the whole may not have much to do with the ACA, a provision within the act makes a big impact on anyone who fails to properly report information through 1094-C and 1095-C reports.
For the calendar year, companies must show evidence of offering minimum value/affordable coverage to full-time employees and their dependents using Form 1094-C. Using Form 1095-C, employers must inform their employees about said offered coverage. (Requirements of sections 6055 and 6056 of the Internal Revenue Code.) For companies who fail to report ACA compliance through 1094-C and 1095-C forms, the penalties could increase by as much as 200% from previous penalties, making it more important than ever for employers to monitor and report ACA compliance accurately.
If you're an HR manager, you may be asking, "What should I be tracking for ACA compliance?"
As with any act from Congress, there are many nuances, rules, and exceptions to follow or be aware of. Navigating the ins and outs of Obamacare and the Employer Mandate can be an HR nightmare, especially if you've got a growing business, have a variety of employee qualifications, or you're an HR manager who wears a lot of hats—like many Human Resources managers do.
We've put together a list of some of the major components of ACA Health Care Reform employers should be tracking.
ACA Compliance: What Should I Be Tracking?
Employee Classification (Full-time vs Part-time)
Track which employees qualify as full-time workers (for both regular and variable hours workers) for each calendar month of the year. Employees are considered full time at 30 hours/week or 130 hours in one month period.
Schedules and Hours
Keep historical and real-time data for hours worked (look-back period and stability period) workforce schedules, and time records for both benefits-eligible and non-benefits-eligible employees.
Employee Eligibility
Keep a timely analysis of when an employee becomes eligible for benefits.
Maintain a monthly report off all eligible full-time employees and their dependents who received the opportunity to enroll in coverage from the employer.
Coverage
Track the months an employee had coverage under an eligible employer-sponsored plan.
Maintain record of each full-time employee's share of the lowest cost monthly premium for self-only coverage providing minimum value offered.
Use the right tools for ACA Shared Responsibility Reporting
ACA compliance software will help you track these records using ACA compliance tools like a management dashboard, compliance alerts, and status measurements to show evidence of your compliance to the IRS and Department of Labor.
Be sure you're on the right track for ACA compliance—download the ACA Compliance & Reporting Checklist below.
This content is intended for educational purposes only and should not be considered legal advice.
Topics: Human Resources, ACA, ACA Compliance
So Many Laws. So Little Time.
Get the HR Laws Cheat Sheet.
Subscribe to the Fuse Blog. Claim your free resources. Get great HR content in your inbox.