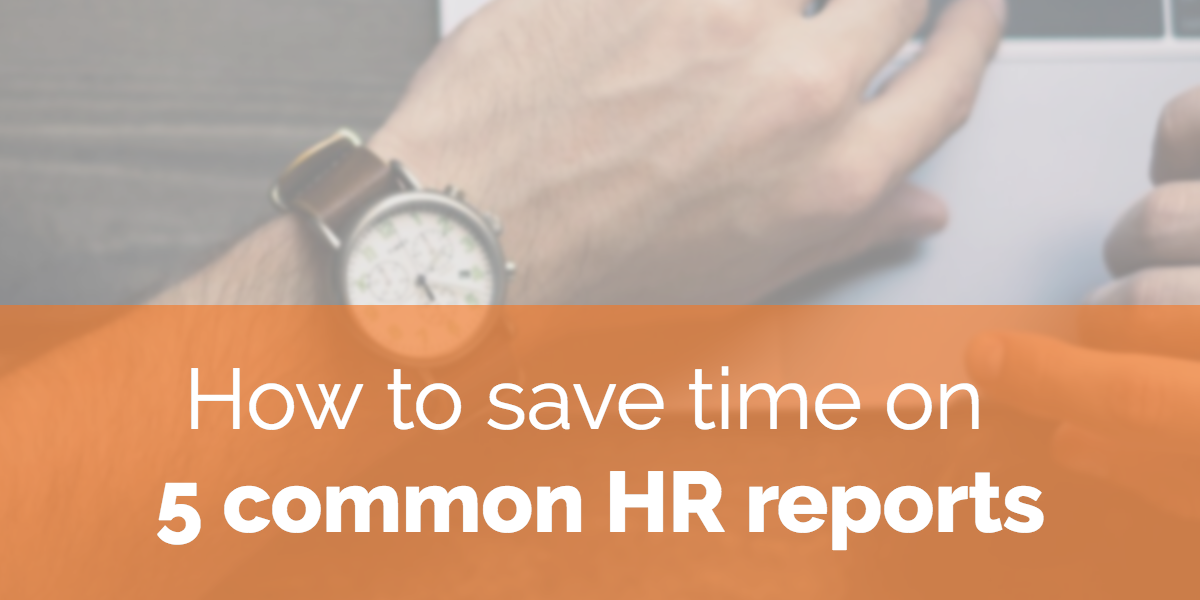 As an HR manager, you're the unsung hero of your workplace. The work you do every day makes employees feel safe, and protects company leadership from costly errors. But between mediating employee concerns and encouraging professional development, there's one aspect of your job that likely eats up more hours of the day than you'd like: reporting.
While this task generally falls under the HR umbrella, successful reporting requires input from stakeholders company-wide. Supervisors, finance departments, corporate leadership, and others need to provide data to make your reporting practices useful. The process of chasing down this information, generating reports, and turning them into actionable insights is crucial, but it's also time-consuming.
What if you could get this work done with much less time and frustration? With the right tools, it's possible. Let's look at five common HR reports and see how an all-in-one HCM platform can free up more time for you to manage your workforce.
Applicant List Report
The hiring process is one of the most important job responsibilities of an HR manager. When it comes to attracting, interviewing, and hiring the right people for you team, accuracy and efficiency are the name of the game. This is the first interaction a potential employee will have with your company, so it's important to put your best foot forward and provide a positive candidate experience.
Inefficient hiring processes are time consuming and costly, but they also make it easy for strong talent to slip through the cracks. Lost information and slow processes almost guarantee that your company will lose great potential employees. Even worse: your competitors might hire them first. Keeping an eye on metrics such as time to hire and cost to hire can help you streamline this process and make better use of the recruiting budget.
One of the best tools you can use to help create a better hiring process: an applicant list report. A comprehensive, indexed list of all candidates, open positions, and referral sources in one place makes it easier to stay organized.
Ditching your piles of paper and old filing cabinets for one central database is a great place to start. An all-in-one HCM software can help you build consistency and timeliness into your recruiting and hiring practices. In no time, you'll be able to instantly access and pull reports for recruiting managers and manage applicant tracking from the comfort of your (uncluttered) desk.
Performance Review Report
Every year (if not more often), supervisors and HR managers conduct performance reviews to give employees feedback and guidance about their performance. Among other factors, these discussions may cover attendance, quality and quantity of work, and team dynamics. Preparing for useful performance reviews means gathering and assembling company records (like call reports, sales documents, and time cards) as well as thoughtful input from supervisors and colleagues. Multiply this process by a few hundred people, and you've got quite a heavy workload.
Get a comprehensive guide to managing employee performance here.
For a smooth performance review process, organization is key. HCM software can serve as a digital database, allowing you to merge all necessary documentation for each performance report. Organizing all these data points in one report can help HR managers and supervisors to provide thoughtful, constructive feedback in perfomance review conversations.
Compensation Summary Report
Tracking salary history and benefits for each employee using spreadsheets and manual calculations is practically begging for errors. Failure to fully comply with regulations such as the ACA can result in costly fines. With so much at stake, it's crucial to have high-quality, up-to-date information at all times.
Need to learn more about ACA compliance? Get our guide here.
Payroll activities are often the product of both finance and human resource departments, with HR managing employees' rights, and finance managers maintaining compliance with tax laws and accounting. Maintaining and sharing accurate data between these two departments is important to protect the company from costly oversight.
Using an HCM platform that includes ACA compliance software allows you to streamline and automate the benefit enrollment process without running the risk of noncompliance. Real-time visibility into time and attendance data and configurable reporting lets you manage compliance across the entire company and share data with all relevant parties from one centralized database.
OSHA 300/300A/301 Report
Fallen and can't get up? Make sure you put that on your OSHA 300/300A/301 reports. OSHA 300 is a log of work-related injuries and illnesses, and OSHA 301 is an injury and illness incident report. Both require ongoing reporting, as such instances occur throughout the year. They're pulled together once a year on an OSHA 300A report, which is a yearly summary report for all cases. Since the health and safety of your workforce is a high priority, keeping useful data for OSHA compliance should be top of mind.
To track and minimize workplace incidents, OSHA requires employers to submit injury and illness data effective January 1, 2017. Companies with 10 or fewer employees as well as low-hazard industries may be exempt from completing the forms. On an ongoing basis, HR management must track details of incidents and revise the log of workplace injuries as needed.
Information from forms 300, 300A, and 301 must be electronically submitted to OSHA by July 1, 2018. These cases can be submitted using one of three different methods: entering manually by webform, uploading a CSV file, or transmitting information by API. With the Fuse HR Platform's extensible API, we've got your specialized reporting or integration needs covered, helping you reduce the time needed to complete paperwork.
EEO-1 Report
The Equal Employment Opportunity report, or EEO-1, is required by law for companies that meet certain criteria. Its purpose is to ensure that employers are using fair, nondiscriminatory hiring practices. One of the many challenges employers face when generating this report is the employee self-identification function.
Because self-identification is voluntary, it's hit or miss whether employees will provide you with their ethnic or racial details. If an employee declines to specify, then it's up to you to use employment records or visual observation to determine this information. With a looming March 1 deadline, it's time to get started generating this report if you haven't done so yet.
As with the other reports we've looked at, an online HCM platform with robust compliance reporting features can help you minimize risk and improve accuracy and accountability. With all relevant data stored in one place, you'll have the ability to run a variety of detailed reports that make it easier and quicker to comply with all the various employment laws you're required to follow.
Feeling overwhelmed? We can help.
Staying up to date on the various reporting requirements may feel like more than a full-time job, leaving you with no time for your most important responsibilities: making the workplace a safer, more productive place for employees. With a little bit of organization and a lot of help from an all-in-one HR software platform, you can harness the potential of your company's data to make a better workplace. The result: more fair and efficient hiring practices, an engaged workforce, and easier compliance with state and federal employment laws.
Topics: Reports
So Many Laws. So Little Time.
Get the HR Laws Cheat Sheet.
Subscribe to the Fuse Blog. Claim your free resources. Get great HR content in your inbox.