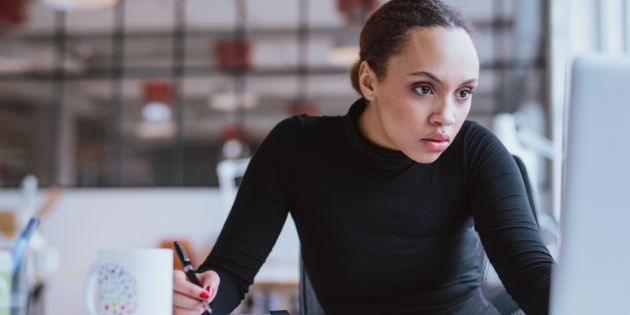 The most productive HR teams rely on effective business reporting, but with so many staff members at various stages of the employee lifecycle, the undertaking may feel daunting. The good news is that HR reporting doesn't have to be cumbersome or time-consuming, especially when you can easily generate the reports you need by using an all-in-one human capital management (HCM) platform.
Here are five standard HR reports that will contribute to more effective decision-making and a deeper understanding of your workforce:
1. Headcount Report
In a joint SHRM/Globoforce study, 47 percent of HR leaders cited employee retention and turnover as their top workforce management challenge. Both turnover and retention rates can be measured more easily when you have a reliable headcount report, which reflects the current employee count after hires, terminations, and transfers. With greater clarity about the number of employees in each department and function, you can begin to explore the factors that impact turnover—and what you can do to improve retention.
A headcount report is also helpful in illustrating trends in employee movement. It allows you to see which departments have lost talent over time and which have grown to full capacity. A comprehensive headcount report forms the foundation of reports such as the employee census, time and attendance reports, and training cost summaries. With real-time headcount data from an HCM platform, you can report on:
Employee count and turnover by location, department, or function
Retention rates across job level or title
FTE (full-time equivalent) versus overall employee headcount
2. Recruiting Report
When you get recruiting data from an all-in-one HCM platform, you have all information about candidates and open positions in one place, helping you save time and build a more efficient recruiting process. A recruiting and applicant list report gives you a complete picture of hiring activity, showing you:
All open and filled positions
The number of candidates for each position
The average time and cost to hire for each position
Where candidates are in the recruiting process, so no one falls through the cracks
View our ultimate guide to employee management and see how streamlining HR functions provides a competitive advantage. >>
A Capterra survey of HR professionals found that 75 percent rely on software to track recruiting activity, and of those, 94 percent say the software has improved their hiring process. It can do the same for you, helping you stay organized and better equipped to compete for talent. Instead of managing recruiting activity with email and spreadsheets, you can generate real-time recruiting reports from a centralized database and see exactly where you stand in fulfilling your recruitment goals.
3. Performance Management Report
Performance management is an important way to align employee action with company goals. With clear and easily accessible employee performance reporting, you can see your best performers, as well as those who need coaching or training. A performance review report not only shows manager feedback and ratings, but it can also draw on information from other documents that you've stored in each employee's performance profile, such as:
Disciplinary records
Productivity reports
Performance improvement plans.
Performance management discussions are more fruitful when performance data and history are readily accessible. When managers have the necessary resources to deliver thoughtful and honest feedback, everyone benefits. HCM software compiles and organizes employee performance data in one place, giving managers access to performance data and facilitating productive performance discussions.
4. Compensation Report
A compensation report is a critical HR report for understanding earnings growth over time, as well as employee pay, which may comprise the following:
Base salary
Overtime
Incentives
Paid leave
Payroll deductions
Spreadsheets can hold a lot of compensation data, but they're hard to keep up to date. In contrast, a centralized HR platform allows you to easily access real-time payroll data and generate reports for a range of stakeholders in HR, accounting, and company leadership.
A compensation report doesn't just deliver accurate earnings information. It can also help you stay in compliance with the Affordable Care Act (ACA) and other federal regulations. For example, a compensation summary report provides details on employee payroll deductions for employer-sponsored health benefits, helping you coordinate open enrollment and ongoing benefits administration in an efficient and compliant manner.
5. Diversity Report
Certain organizations are required by law to conduct diversity reporting annually, most commonly in the form of the Equal Employment Opportunity report or EEO-1. An all-in-one platform with compliance reporting features can help you collect information about employee age, gender, and ethnicity, and store it securely. With reliable demographic information about employees, you can better understand the makeup of the workforce, and develop HR policies and programs that serve employees' needs.
HR Reporting Made Easy
Having a reliable set of standard HR reports helps you stay more organized, productive, and allows you to better understand and serve the needs of the workforce. With the help of an all-in-one HR software platform, you can harness the potential of your company's data and deliver actionable information to a range of stakeholders. As a result, you'll be able to hire, engage, and retain talent well into the future.
Want to learn more about how to improve productivity and save time and money within your HR department? Download our guide, The Hidden Costs of Managing Employees in Disconnected Systems.