Creating a diverse workforce is important for any business to thrive. As such, many companies include diversity and inclusion (DEI) goals as part of their strategic plan. Fostering an environment where employees respect each other and can share unique perspectives will help a team reach its full potential.
While setting goals for DEI is an excellent practice, it's also necessary to measure the success of those goals and report on that success. A data-driven diversity report can help you stay on top of your diversity metrics and uses workforce demographic data to complete diversity compliance forms.
Typically, the human resources team is responsible for managing DEI metrics and, as the hiring team, is often highly affected by DEI goals. DEI reports are one of the many standard business reports for which HR is responsible. It's well established that successful DEI initiatives improve business sustainability and an employee's experience during their lifecycle journey. And it's not just a business improvement thing – improving company culture is the right thing.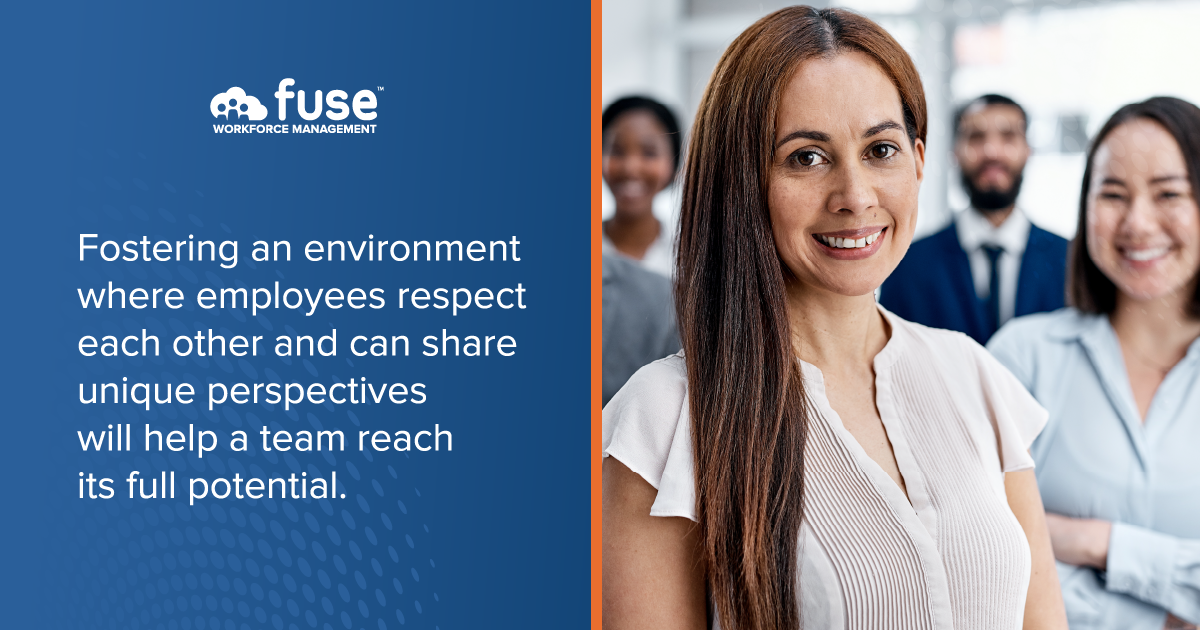 Key Diversity and Inclusion Metrics
DEI metrics include the diversity of the hiring pool and job satisfaction, as well as engagement and retention. These metrics are best tracked with HR-specific software. HR teams can then review demographic benchmarks, which offer insights into representation in the workforce, or evaluate progress by getting feedback from employees.
There's no one, single DEI goal – workplace diversity and inclusion goals take many forms. Generally, they may include trying to recruit talent from diverse backgrounds, which will help boost the company's cultural competence. This allows new and fresh perspectives to flourish on the team. Goals might also include the observance and/or celebration of a wide variety of holidays, to show respect toward different cultural and religious beliefs.
Demographic Data to Collect
If your organization isn't already focusing on DEI metrics, it may feel daunting. Fortunately, you can measure the progress of your diversity goals using the candidate and employee data reports in the Fuse system. You can also use the employee feedback tools.
You can use the system to track things like ethnicity, gender, language, and veteran status, as well as EEO classification. With the ability to add custom fields, you can include things like neurodiversity, socioeconomic status, age, disability, salary data, and retention rates. The reporting capabilities of the system are very configurable.
Ways to Use DEI Data
Once collected, DEI data can help an organization assess things like compensation practices, equitable promotion, provision of opportunities, employee engagement, etc. Data can be used to create accountability and follow through. And, when used as more than vanity metrics, it can help identify places that need work or progress that should be celebrated.
Data can also help fuel inclusion initiatives that improve company culture, including improving intercultural sensitivity. Accurate data, many believe, is the only way to drive authentic change in DEI policies, like encouraging inclusive behavior. Companies that look at their data honestly and openly can use it to drive positive and necessary change to make their organizations more fair, equitable, and inclusive.
For example, data may show that as employees practice a diverse array of religions, rather than having days off attached to specific dates, establishing floating holidays may be more equitable. And, on the practical side of things, tracking demographic data like primary and secondary languages could help a company in need of a translator easily see who within the company speaks the needed language.

Reporting on DEI for Your Business
Some organizations are required to report demographic data, including candidate data and reject reasons, to the government. This is typically accomplished by filing the Equal Employment Opportunity report or EEO-1. In fact, the EEO-1 form is the most used demographic compliance form for most HR teams, and using modern HR software like Fuse Workforce's tools makes it a very manageable task. For example, Fuse's software includes many already built reports that can be used for EEO reporting – and the system can complete EEO-1 forms with the press of a button.
Even if it's not mandatory to report on demographic workforce data, including data by race/ethnicity, sex, and job categories to the government, it's still vital information for an organization. When you can better understand the makeup of your workforce you can develop HR policies and programs that serve employees' needs, which improves employee satisfaction and retention. As Vernā Myers famously said, "Diversity is being invited to the party. Inclusion is being asked to dance."
Reporting on DEI with Fuse Workforce
Fuse makes it very easy to track and report on DEI. Many comprehensive and configurable reports allow you to track demographic data for all employees and applicants. Fuse also includes tools for employee feedback, which is the most effective way to measure some initiatives.
Creating custom reports in the system is as easy as a couple of clicks. You can pull demographic data into many different formats including excel or PDF.
If you need guidance, Fuse users can always access the included learning management center which has many comprehensive user guides and videos outlining how to build custom reports. The Fuse team is always a phone call or email away and would be happy to assist in building any reports or generating EEO-1 forms.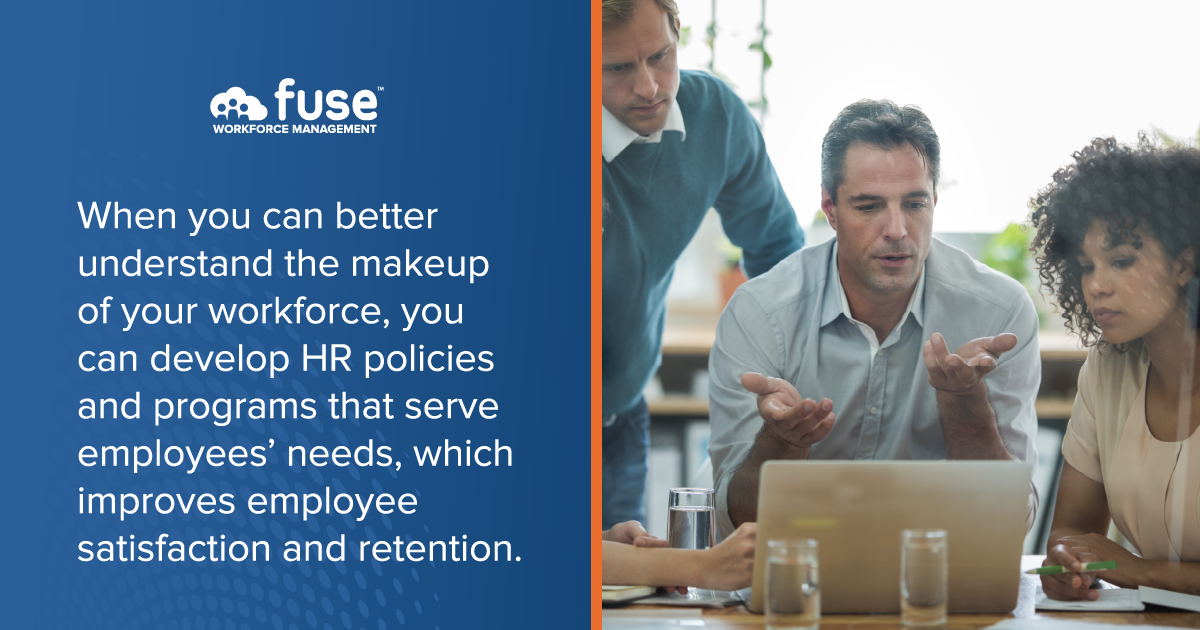 The Worth of Measuring and Evaluating DEI Goals
Businesses with a data-driven approach to DEI are leading the way toward greater inclusion and equitability in the workforce. And it pays off. In addition to having better employee retention, diverse organizations are more able to successfully recruit top talent, and they're more attractive to job seekers, which is of critical importance these days.
Diversity also drives innovation. According to the Harvard Business Review, diverse companies were 70 percent more likely to expand their reach to new markets, and those same companies are 45 percent more likely to grow their share of the market over companies that aren't actively seeking diverse candidates.
Finally, as our marketplaces become increasingly global, companies will become more diverse whether intentionally or unintentionally. Organizations that are looking seriously at DEI while making key decisions will be ready – and they'll be outperforming their competitors.