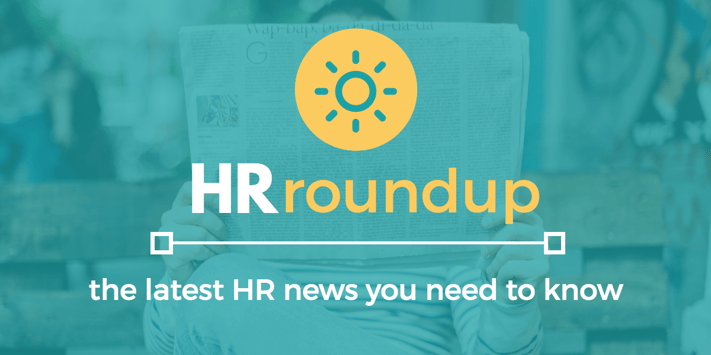 From natural disasters to last-minute repeal efforts, September has been full of buzzworthy news. Read on for the latest round up of HR news and how it could impact your organization.
Obama-era final rule for FLSA white collar exemptions meets its end
The injunction on the Obama administration's Final Rule for changes to FLSA exemptions is now final. Judge Amos Mazzant of the U.S. District Court for the Eastern District of Texas awarded summary judgment against the Department of Labor (DOL) in State of Nevada et al., vs U.S. Department of Labor et al. Among other issues, this case focused on the whether the DOL has the authority to implement regulations under the FLSA that would more than double the salary threshold for FLSA exemptions.
Judge Mazzant (yes, the same judge who ordered a preliminary injunction in the eleventh-hour last year) determined the Final Rule invalid because it is not based on permissible construction of the FLSA. In addition, the judge also concluded the Final Rule provision to create automatic updates to the salary threshold every three years to be "unlawful." For now, the current salary threshold for FLSA overtime rules remains at the current $455 per week, though changes could be on the horizon. The DOL will still review public comments received during its Request for Information to gain more insight into the issues with the Obama administration's Final Rule. They are also working to initiate a new rulemaking process to develop a salary test.
Trump names head of US Department of Labor's Wage and Hour Division
On September 1, 2017, President Trump announced the official appointment of Cheryl Stanton as the head of the Department of Labor's (DOL) Wage and Hour Division (WHD). Stanton currently serves as the Executive Director of South Carolina's Department of Employment and Workforce. Stanton also served as a White House legal liaison to the DOL under the George W. Bush administration.
If the Senate confirms Stanton, she will be responsible for leading the WHD. The WHD is the branch of the DOL dealing with labor law and ensuring its enforcement. This includes the Fair Labor Standards Act (FLSA) and its federal minimum wage and overtime laws, and the Family and Medical Leave Act (FMLA).
Senate Republicans make efforts to revive ACA repeal
Facing pressure to deliver on their seven-year promise to repeal and replace the Affordable Care Act, Senate Republicans have initiated one more repeal effort for U.S. healthcare. Senators Lindsey Graham of South Carolina and Bill Cassidy of Louisiana recently proposed their Graham-Cassidy bill. The new legislation would repeal many health care law requirements and bundle funding into block grants to states.
The clock is ticking as the September 30 deadline draws near to pass budgetary legislation with a simple majority. After that date, any legislation on health care Senate hopes to pass will need 60 votes, a difficult feat for Republicans. For some, it's not the repeal they hoped for. The bill is currently undergoing the cost estimation and coverage impact process with the Congressional Budget Office.
DACA winds down; employers should proceed with caution
On September 5, 2017, Attorney General Jeff Sessions announced the end of the Deferred Action for Childhood Arrivals (DACA) program. DACA provides deportation relief and work permits to undocumented immigrants brought to the United States as children. Initiated in 2012 through executive action from President Obama, DACA gave renewable two-year deferral if "Dreamers" met program requirements of age, education, and criminal background.
This order has left many people wondering what happens next. What happens when a Dreamer's work permit expires during their time as an employee with my organization?
SHRM offers key points to note:
DACA beneficiaries will not be affected until after March 5, 2018—six months from the date of the announcement.
No new DACA applications will be considered, but applications filed by Sept. 5 will still be processed.
Current DACA recipients whose permits expire between now and March 5, 2018, have until Oct. 5 to apply for renewal.
As the U.S. workforce faces potential labor shortages due to this policy, employers face legal dilemmas too. Once a Dreamer's work permit expires, an employer can no longer legally employ them. But employers could also face discrimination charges in the event of termination. Employers should proceed with caution and seek legal guidance.
Since President Obama's executive order, the program has received mixed reviews. Opposers complain the President acted unlawfully. Supporters praise its success in helping 800,000 undocumented immigrants receive work permits and deportation relief. During the six-month wind-down period of the program, Congress may choose to pursue immigration reform. In the meantime, states like New York and Washington have threatened to take legal action against Trump and his policy to end DACA.
Hurricanes Harvey and Irma serve as reminders to HR for crisis management planning
With natural disasters like Harvey and Irma striking coasts along the U.S. this hurricane season, countless families faced challenges from no electricity to completely flooded homes, or worse. If your company has offices in the areas affected by these storms, you have probably already been trying to find the best way to manage your workers. What do you do when workers can't make it into work or need time off to deal with their own damaged homes and vehicles? Whether these storms affected you directly, may they serve as a reminder to prepare for the unexpected—before disaster strikes.
What can employers learn from this experience? First, do NOT do what this Pizza Hut manager in Jacksonville, Florida did. Instead, take a page from the book of companies like Webber, an infrastructure construction company in Houston. Webber's VP of HR spoke with SHRM about the company's efforts to help their Houston workers in whatever way they can. Instead of insisting they return to work without excuse (as in the case of the Pizza Hut manager), the company put their efforts toward recovery. These efforts included booking hotels for employees displaced by Harvey's flooding, arranging for prescription medicine replacement with the company's healthcare provider, and even paying employees who volunteered to help with demo work at their fellow employees' homes. Employees worked together to rip out sheetrock and carpet from homes to prevent mold growth.
Employers do have legal obligations to their employees during natural disasters. Remember that employers must pay their exempt employees for the full work week even if inclement weather causes the business to close for any period of time during that work week. After a natural disaster, employers may receive offers from employees to volunteer in the recovery process. It's up to the employer on how to handle these requests, but keep in mind the employer may be responsible for compensating employees for "volunteer" work if that work can be considered compensable time.
If you don't already, now is the time for HR to put plans in place for inclement weather and crisis management. If you're not sure where to start, consider these three key issues, says Chandra Seymour, Senior VP at Marsh Risk Consulting:
set up a damage assessment team that determines whether access to company facilities is possible and work can be done.
determine which critical activities are needed to continue business, or if a company has the ability to shut down for a few days.
make sure all personnel are accounted for and safe, with plans in place for potential medical treatment, shelter, or relocations.
Topics: HR Roundup
So Many Laws. So Little Time.
Get the HR Laws Cheat Sheet.
Subscribe to the Fuse Blog. Claim your free resources. Get great HR content in your inbox.