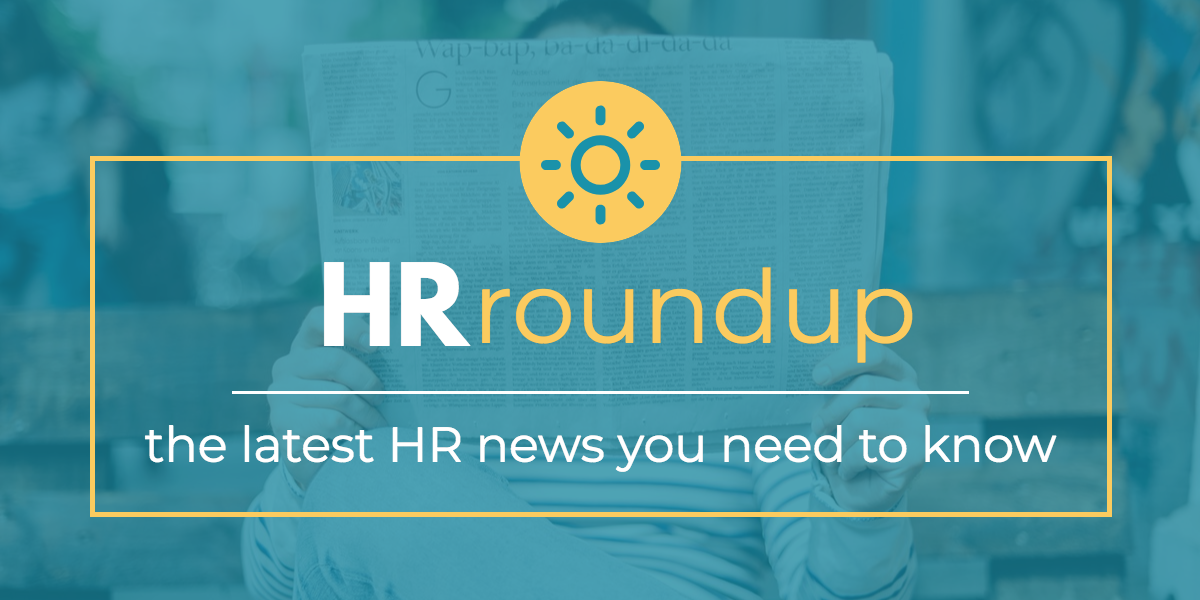 Autumn doesn't just bring change to the leaves outside; there's plenty of change happening in workplaces this month as well. Chief among them: a major effort in California to classify rideshare drivers as employees. In this HR roundup, we'll look at that important bill, a New York City lawsuit over its fair workweek law, and more. Read on to learn what you should know about HR news this month:
California's AB-5 raises questions about rideshare driver classification
The last decade has seen the rise and expansion of the gig economy, with ridesharing apps like Uber and Lyft leading the way. These companies, which have disrupted the traditional taxi system by offering new transportation options for riders, offer flexible work for people who want to earn a little extra money on the side. As a result of this nontraditional arrangement, ridesharing companies have been dogged by questions about their obligations to the drivers who pick up work on their platforms.
So far, ridesharing companies have treated drivers like independent contractors, meaning they're under no obligation to provide access to benefits or worker's compensation, or to guarantee minimum wage. However, California Assembly Bill 5 (AB-5), which just passed the state legislature on September 11 and is expected to be signed by Governor Gavin Newsom, will complicate matters for gig economy companies.
The bill, which (assuming it is signed into law) will go into effect on January 1, 2020, will apply a series of stricter criteria to determine when to classify workers as employees versus contractors. These criteria, known as the "ABC test" require that in order for an employer to classify a worker as an independent contractor, they must prove:
(A) that the worker is free from the control and direction of the hiring entity in connection with the performance of the work, both under the contract for the performance of the work and in fact
(B) that the worker performs work that is outside the usual course of the hiring entity's business
(C) that the worker is customarily engaged in an independently established trade, occupation, or business of the same nature as the work performed.
In response to the bill, Uber announced its intention to continue classifying drivers as independent contractors. Tony West, Uber's Chief Legal Officer, said, "We continue to believe drivers are properly classified as independent. And because we'll continue to be responsive to what the vast majority of drivers tell us they want most—flexibility—drivers will not be automatically reclassified as employees, even after January of next year."
Read the San Francisco Chronicle's Q&A on this unfolding story here.
---
NYC DCWP sues Chipotle over Fair Workweek Law violations
New York City's Fair Workweek Law went into effect nearly two years ago, but some companies are still failing to live up to their obligations. Among them: fast-food chain Chipotle. This month, Mayor Bill DeBlasio and the New York City Department of Consumer and Worker Protection (DWCP) announced its intent to sue on behalf of 30 employees at five Chipotle locations in Brooklyn.
NYC's Fair Workweek Law, like similar laws in several other major U.S. cities, is intended to provide predictable schedules and a "pathway to stable, full-time employment" for retail and fast-food workers. The DWCP alleges that the five Chipotle locations "violated nearly every aspect" of the city's Fair Workweek Law, including:
Failure to provide good faith estimates of work schedules two weeks in advance
Failure to get consent and pay premiums for last-minute schedule changes or for scheduling "clopening" shifts (closing one night and opening the following morning)
Failure to offer newly available shifts to current employees
Enforcing an illegal sick leave policy
The city is seeking $1 million in restitution for the 30 complainants. Eleven Chipotle restaurants in Manhattan are currently under investigation for similar worker complaints. According to the city's press release: "Since the law went into effect, DCWP has received more than 250 complaints about Fair Workweek, closed more than 100 investigations, and obtained resolutions requiring more than $1 million combined fines and restitution for more than 2,600 workers."
Read the full press release to learn more about this case and NYC's Fair Workweek Law.
---
Atlassian makes its Diversity and Inclusion tool free for all employers
In an increasingly diverse hiring market, many employers have seen the value of intentionally building a more inclusive workforce. But changing entrenched hiring practices can be an uphill battle, and many recruiters have blind spots they're not aware of. In an effort to overcome these challenges, software company Atlassian built its Balanced Teams Diversity Assessment. Earlier this month, they made this tool available (for free) for employers everywhere.
Using this tool, Atlassian claims it has been able to "implement programs that have created a sense of belonging for those who lack it," and they've cut attrition rates for women in technical roles by more than half over the past 3 years.
According to Aubrey Blanche, Global Head of Diversity & Belonging at Atlassian:
"Our mission is to unleash the potential in every team. By reframing the diversity and inclusion conversation to be more about balance and belonging, we can remove obstacles that prevent people from performing at their highest level. It's not enough to have people of different backgrounds working at a company, they need to feel like they belong in order to do the best, most meaningful work of their lives."
Read Atlassian's blog post to learn more about the tool or access the Balanced Teams Diversity Assessment for your company here.
That's it for this month's HR roundup. Until next month, be sure to subscribe to the Fuse Workforce blog to get more news about HR trends and best practices.
So Many Laws. So Little Time.
Get the HR Laws Cheat Sheet.
Subscribe to the Fuse Blog. Claim your free resources. Get great HR content in your inbox.