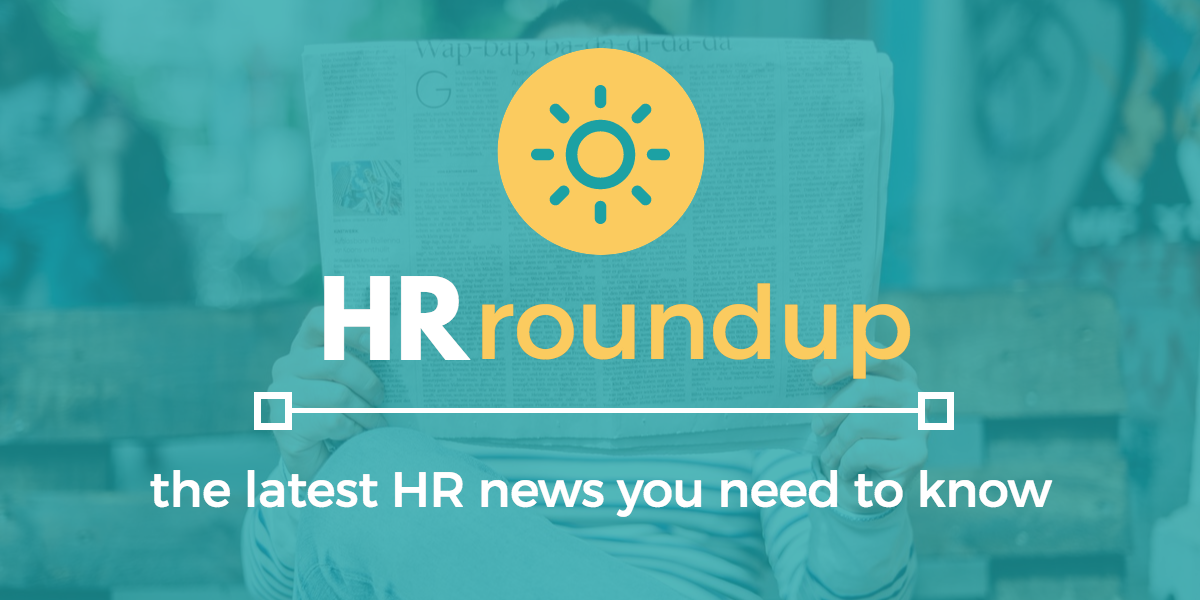 Spring is coming, and there's fresh news in the HR landscape. With March Madness over, there's still yet to be a million-dollar winner granted from Warren Buffett. Demographic shifts are changing the way organizations plan for the future of the workforce. There's a new path for employers looking to correct wage and hour violations. A deep freeze hits for all who are affected by the H-1B premium processing delay. Keep reading for more HR news in our latest HR Roundup of 2018!
Getting PAID: a new way for employers to address wage and hour violations
HR professionals face tremendous pressure to process payroll on time and manage regulations. Under the Fair Labor Standards Act (FLSA), many employers and HR managers struggle to understand its nuances and complexities in the realm of compliance. It can be difficult to fully understand where employees fall under the rules, especially if they're not properly classified. However, there may be another way to address wage and hour violations. A new program is roaming the halls of HR, and it's called PAID, otherwise known as the Payroll Audit Independent Determination.
The WHD recently announced the national pilot program for employer self-audit of wage and hour violations under the FLSA. The PAID program aims to ease resolution of potential overtime and minimum wage offenses. Catered to employers, the program hopes to help correct wage and hour violations while limiting risk to pay additional damages and costs of litigation.
While PAID has its benefits…
Employers working under PAID are able to:
Correct minimum wage and overtime violations without litigation
Avoid costs of liquidated damages or civil monetary penalties when employer make payments for all back wages due
Execute limited release of violations identified under the FLSA after accepting payment under the PAID program
...critics see potential downsides too.
Employers are not able to:
Join the PAID program after violations are disclosed
Release any private right of action if employees choose not to accept payment
Exceed the scope of employee identified violations for the time period in which the employer is paying back wages
Avoid any future investigations that WHD chooses to conduct
Rely on data protection, which means information submitted to WHD could be available to employees who wish to pursue litigation
Starting in April 2018, the WHD will roll out the program nationwide for six months. In its finish, WHD will evaluate the results and determine next steps.
---
March Madness in the office: loss in productivity or boost in morale?
In March, one of the most famous annual sporting events takes place in the United States. Known informally as "March Madness", millions of Americans fill out an NCAA basketball tournament bracket in hopes that betting big will let them pocket mighty sums. This includes everyone from office rooms to entire companies playing the odds. Some may say work productivity takes a serious hit with office pools and scorekeeping. But a Randstad survey indicates employees will watch the games one way or another despite increased distractions.
What is the probability of filling out a perfect bracket? USA Today reports that the odds of it happening is 1 in a 9.2 quintillion. You're more likely to die by vending machine, become president, or get struck by lightning. Even so, that doesn't stop Warren Buffett from offering $1 million every year for life to any of his employees who can pick a perfect bracket through the Sweet 16. In a race to predict the unpredictable, no one won the grand prize in the end.
As March Madness gets bigger every year, employees and staff members assemble to participate in sports-related activities. Buffett's contest is one of the many examples of company-wide camaraderie. While a report notes that watching games could cost employers nearly $2.3 billion in wages per hour in lost productivity, it also presents an opportunity for employee engagement. Embracing sporting events can be a great recruiting tool and bonding experience. It's worth remembering that a positive impact on employee morale and loyalty far outweighs short-lived productivity losses.
---
For the first time in U.S. history, older people projected to outnumber children
The proof is in the pudding: the nation is aging.
New data from the U.S. Census Bureau reports that soon, older people will outnumber teens and children. By 2030, all Baby Boomers (those born between 1945 and 1963) will be older than age 65. This means one in every five residents will be of retirement age, and Baby Boomers will exceed Generation Z by 78 million to 76.4 million. This milestone raises implications for the future workforce.
Worldwide, an aging population rewrites the workplace rules. With boomers lacking adequate retirement funds due to a poor economy, uncertain sustainability of Social Security and high health-care costs, some may delay retirement. As the older population remains professionally active, organizations will want to reevaluate policies and implement retraining. Programs such as the AARP Employer Pledge Program aim to help employers solve current and future staffing challenges by supporting equal opportunity for all workers regardless of age. While some boomers will continue working, seasoned employees will eventually retire. These massive departures will cause organizations to lose employees with key talents and experience. By 2020, it's expected that 31 million jobs will become available as people retire and another 24 million new jobs will be generated.
For years, public officials warned the coming of the "Silver Tsunami," a trend of the aging workforce. But the forecast isn't as imposing as it seems. Preparations are well underway. Organizations look to arrange incoming aging workers by providing flexible work options, establishing mentorship programs between boomers and teens, and reassessing talent acquisition strategies. Between Millennial job hopping and Baby Boomer retirements, organizations face challenges in the impending transformative decades for the U.S. population. Not only will the population grow at a slower pace, but many will age considerably and become more racially and ethnically diverse.
---
USCIS to delay H-1B Premium Processing
The H-1B visa is making headlines with its six-month deep freeze. The U.S. Citizenship and Immigration Services (USCIS) is temporarily halting premium processing for all Fiscal Year 2019 cap-subject petitions. This includes exemption-seeking petitions for those with a master's degree or higher credential obtained in the United States. Acceptance for H-1B petitions begins on April 2, 2018. The suspension will last until September 10, 2018.
It's not unusual for the USCIS to delay premium processing. For the past several years, employers received an influx of H-1B petitions. According to USCIS, officials collect around 200,000 visa petitions despite 85,000 visas being available each year. A source from the Boston law firm Fragomen expressed that "the USCIS is only now finishing up its processing of H-1B cap cases filed at this time last year." This may be due to an increase in Request for Evidence (RFEs) as well as a reflection of the agency's new mission statement.
While the postponement ensures the USCIS has time to process high volumes of filings, this impacts companies who rely on foreign contractors. Organizations will need to find alternative solutions or meet USCIS expectations for visa petitioners. Visa holders have their own challenges to meet as well. With recent restrictions of the H1-B visa program, foreign contractors seeking visas will have to provide documentation for third-party assignments.
---
What's next?
In this state of constant change, it can be challenging to stay up to date on all HR trends, insights, and news. As we diving into the tax season and anticipate new regulations, spring is looking action-packed for leaders, employees, and companies alike. Stay in the know by subscribing to our blog to get useful HR content delivered straight to your inbox.
So Many Laws. So Little Time.
Get the HR Laws Cheat Sheet.
Subscribe to the Fuse Blog. Claim your free resources. Get great HR content in your inbox.