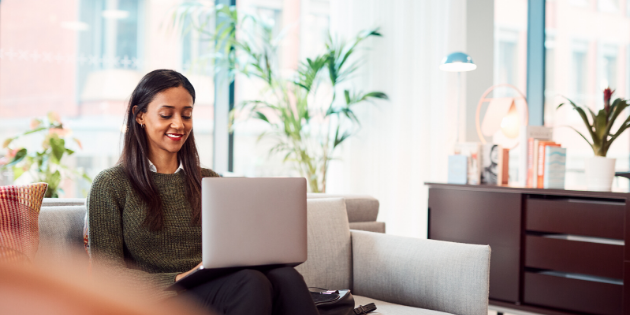 As countries around the world enforce stay-at-home orders, employees across industries and geographies continue to work from home. Some companies have also had to furlough part of their workforce, while maintaining the hope of bringing employees back when possible.
According to Gartner, 88 percent of organizations have encouraged or required employees to work from home due to the pandemic, but that won't last forever. When the time is right, you'll want to welcome your workforce back to a safe, healthy environment. Here are five steps to help you create an effective return-to-work plan:
Step 1: Understand Federal Guidelines and Return-to-Work Laws
When preparing your return-to-work plan, you'll need to understand state and federal reopening guidelines. Several federal agencies have issued tools and resources to help you understand the legal requirements for returning employees to the workplace. Some of these include:
The White House: The Opening Up America Again plan offers a phased approach for employers, including considerations for social distancing and testing.
Centers for Disease Control and Prevention (CDC): Guidelines for business include a workplace decision tool that helps employers know when to open, as well as industry-specific considerations for a safe workplace.
Occupational Safety and Health Administration (OSHA): New guidelines for workplace protections explain how to mitigate COVID-19 health hazards.
Communicating with employees early about the company's reopening plan, the timeline, and key considerations for getting ready
Creating opportunities on team calls and in department meetings for employees to ask questions and express their concerns
Developing and communicating a plan for how you will handle suspected or confirmed COVID-19 diagnoses among employees
Spelling out policies for work absences and paid leave benefits under the Families First Coronavirus Response Act (FFCRA)
In addition to the federal guidelines, individual states have established requirements for health screenings and face coverings in the workplace.
Step 2: Decide Who Must Return to Work and When
Creating a return-to-work plan requires an organized approach, and it won't be as simple as unlocking the doors for your employees to re-enter. To keep your plan manageable, it's a good idea to return employees in phases. Decide which employees should return to the workplace first, and who should follow.
Returning employees can fall into different categories, so you'll want to create specific procedures for the various returns you're planning. For example, you may have:
Employees returning to the office after working from home
Furloughed employees returning to active payroll
Employees who were let go being rehired
Each of those groups will require slightly different procedures for return to on-site work, payroll, and benefits.
Employees returning from a furlough, layoff, or salary reduction will impact the overall payroll expense. If you've received an employer loan through the Paycheck Protection Program (PPP), make sure you understand how returning those workers to payroll will impact the forgivable portion of your loan.
Some employees won't return to work right away. For example, some may have underlying or chronic medical conditions that put them at high risk for contracting coronavirus. You may plan to take the approach of companies like Walmart and Twitter, who have decided to keep certain positions remote indefinitely. Whatever your company's new reality, you'll need to develop a policy for handling those situations, including any accommodations the company will need to offer those individuals.
View our ultimate guide to employee management and see how streamlining HR functions provides a competitive advantage. >>
Step 3: Get the Workplace Ready
To limit the spread of coronavirus, the workplace will prioritize social distancing, cleaning protocols, and personal protective equipment (PPE) to limit the spread of coronavirus. Your return-to-work plan should include all the steps you'll take to prepare the workplace for returning employees, as well as how you'll maintain those activities over time. For example, you'll need to:
Decide whether you must reconfigure workstations to keep employees at least six feet apart.
Order and stock necessities, such as face masks, cleaning supplies, and (if you'll be providing health screenings) contactless thermometers.
Create cleaning and usage schedules for common areas and equipment such as break rooms, coffee makers, and copy machines.
Post instructions and signage for one-way walkways, including directions for visitors.
Consider using shifts in order to limit the total number of people in meetings and the workplace at any one time.
Step 4: Prepare and Support Employees
Returning to work can be stressful for employees. As you prepare, you have an opportunity to take steps that will make their return as stress-free as possible. Some of the actions you can take to support employees include:
Step 5: Reassess the Plan Regularly
As you move through the different stages of returning employees to the workplace, you can benefit from regularly revisiting and reassessing your plan. New information about the COVID-19 pandemic comes out almost daily, so it's important to think about your return-to-work plan within the context of pandemic developments and make changes accordingly. Depending on local and national changes, you may need to adjust timetables or vary reopening plans for different work locations.
Build a Better Return-to-Work Plan with HR Technology
Safely returning employees to work requires planning, flexibility, and empathy for employees in stressful situations. Given the implications for workspaces, payroll, and benefits administration, you can benefit from using available HR technology and resources for return-to-work planning. With the right tools, you can support employees and implement a seamless return to the workplace.
For more information on HR strategy, returning to work, compliance updates, and more, subscribe to our human resources blog.