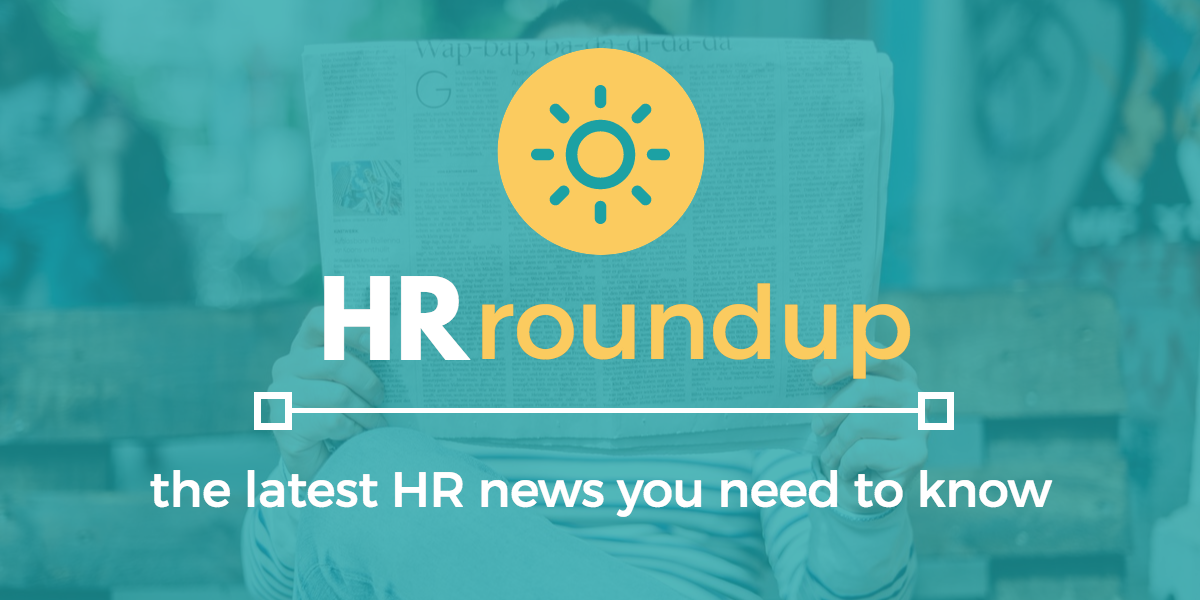 We're one month into 2018, and there's plenty of HR news to report. For many workers across the U.S., the new year meant new, higher wages. For the IRS, a new tax season ushered in more tax scams and increased efforts to fight them. For employers, the new year brought a late Christmas gift with the delay of the ACA's Cadillac Tax. Keep reading for more HR news in our first HR Roundup of 2018!
IRS warns Payroll managers of W-2 phishing scams
As tax season began in January 2018, the IRS released a statement warning HR and payroll managers of phishing scams surrounding W-2 forms. The IRS encourages payroll managers to talk to their employees about the issue they consider "one of the most dangerous phishing emails in the tax community."
In this scam, cybercriminals trick payroll staff into disclosing sensitive information. According to SHRM, reports to phishing@irs.gov of these payroll phishing scams increased from 100 in 2016 to 900 in 2017. This scam has affected all types of companies in the last two years, from small businesses to enterprise corporations.
The phishing emails often appear to come from top executives in the company requesting sensitive employee data via Form W-2. This data includes an employee's name, date of birth, social security number, address, and salary. The emails often include a sense of urgency to get a quick turnaround on the information. Some scams have gone so far as to target specific junior employees and new hires, who would be more likely to fall for the scam.
The IRS encourages companies to create a policy that limits the number of employees who have authority to handle W-2 form requests. Companies should also require additional verification to validate any sensitive employee data like Form W-2.
If you receive a suspicious email asking for sensitive employee data, email phishing@irs.gov. In the email, include the original suspicious email and include "W-2 scam" in the subject line.
For more information about the scam or to report employee data theft from a W-2 scam, visit the IRS data theft information page.
Minimum wage increases across the nation
As of January 1, 2018, minimum wage increases took effect in 18 states and 19 cities. These increases brought wages up to $12.00-$15.00 per hour in 37 state and local areas. More states are set to increase minimum wage later this year. Not surprisingly, we're seeing some of the highest minimum wages along the East and West Coasts, including New York City, Washington D.C., Seattle, and San Francisco. As the federal government continues to roll out legislation in favor of businesses, experts expect to see more action at the state and local levels. In a reader poll from HR Dive, readers expressed that state and local laws would be their top compliance concern in 2018. In addition to minimum wage laws, major compliance issues at the state and local level include banning salary history questions and "ban the box" laws.
See the tables from the National Employment Law Project for more information about recent and future minimum wage changes for 2018.
Affordable Care Act's Cadillac Tax delayed until 2022
In December 2015, President Obama passed a two-year delay on the Affordable Care Act's excise tax known as the "Cadillac Tax." This pushed the tax to take effect in 2020 instead of 2018. On January 22, 2018, President Trump signed another two-year delay on the tax to push that date to 2022. The Cadillac Tax is the ACA's 40% excise tax on high-value healthcare plans. Many employers and Human Resources groups welcome this delay, including SHRM.
This tax delay, "is an acknowledgement by Congress of the importance of employer-sponsored health insurance, which provides benefits to over 178 million Americans and their families," said Chatrane Birbal, senior advisor of government relations at SHRM. For many, the delay is one small step toward victory in repealing the tax altogether.
In 2022, if the cost of a healthcare coverage plan exceeds the predetermined limits, the excise tax will take effect. For individual coverage, the annual limit is $10,200, and for family coverage the annual limit is $27,500. Because the Consumer Price Index determines annual limits, inflation may increase limits by the time the tax goes into effect.
Opioid drug testing in the workplace increasing in U.S.
Across workforces in the U.S., drug testing for opioid abuse is becoming more popular—but is it legal? The severity of the opioid epidemic is no secret to anyone who's watched the news lately. The number of people in the United States who abuse prescription painkillers is growing at an alarming rate. Employers see how this not only affects an employee's performance, but also endangers the employee and others. With such high risk, many employers have turned to drug testing to help identify the use of opioids. When the tests identify drug abuse, employers can take action to increase safety and productivity in the workplace.
Yet, there is another side to the risk with opioids: the Americans with Disabilities Act (ADA). While conducting tests for illegal use of opioids may reduce risks, the ADA prohibits employers from discriminating against employees who take any medication that is legally prescribed, including painkillers.
Laura Shelton, executive director of the Drug & Alcohol Testing Industry Association, encourages employers to proceed with caution when conducting drug tests. Employers should follow these guidelines to ensure they conduct legal opioid testing in their workplaces:
Conduct fair, nondiscriminatory testing that complies with the ADA.
Follow drug testing laws in your state.
State and display drug-free workplace policies to clarify prohibited substances, including the use of opioids without prescriptions or opioid use not as prescribed.
Ensure medical officers review positive test results. They should inform the employer only when they find the use of a prescription drug that is illegal without a prescription.
Educate employees on drug testing processes. If an employee tests positive for a drug that requires a prescription to use, it's up to the employee to coordinate communication between physicians and the medical officer reviewing test results to verify prescriptions.
Testing for opioid use can help reduce risk and liability in your workplace. Be smart, and use fair testing practices to ensure a safer, nondiscriminatory workplace for your employees.
So Many Laws. So Little Time.
Get the HR Laws Cheat Sheet.
Subscribe to the Fuse Blog. Claim your free resources. Get great HR content in your inbox.