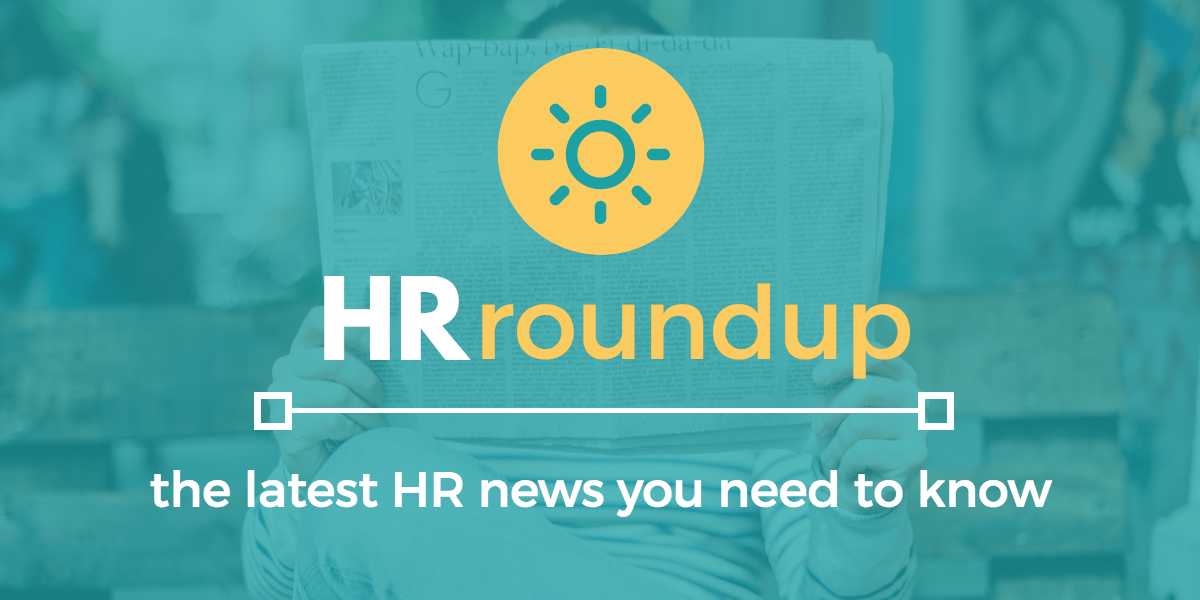 With two months of 2019 under our belt, it's abundantly clear that this will be another year of transformation for the American workplace. Between ongoing legal debates about whether salary history can justify pay gaps, court decisions about the level of control employers have over employees' freedom of expression, and attempts to clarify compliance questions for employers, there's no shortage of news to take in this month.
Here's what you need to know about HR news this month:
DOL releases new compliance assistance tool
This month, the U.S. Department of Labor's Wage and Hour Division (WHD) launched an updated electronic version of one of its most popular publications, the Handy Reference Guide to the Fair Labor Standards Act (FLSA). The WHD describes the guide's publication as "part of its ongoing efforts to modernize compliance assistance materials for employers and workers, and to provide easily accessible, plain-language information that will help them to compliance."
The updated tool has been reformatted for easier viewing on laptops, tablets, and mobile devices, and now includes additional easy-to-use resources, including videos. In conjunction with the WHD's worker.gov, employer.gov, and other online resources, the updated guide is meant to foster better understanding of federal labor laws among employers and workers alike.
According to the WHD's Acting Administrator Keith Sonderling, "We are committed to protecting the American worker, and leveling the playing field for job creators who abide by the law. Compliance assistance and vigorous enforcement go hand-in-hand."
For more information, read the DOL's statement about the launch here, or take a look at the updated reference guide.
NYC bans employment discrimination based on hairstyle
The New York City Commission on Human Rights issued guidance this month that prohibits employers from discriminating against employees based on their hairstyle. The commission notes that grooming and appearance policies regarding hairstyles— often specifically prohibiting braids, "disproportionately impact Black people," and have historically been used to discriminate against people in workplaces and public places such as schools and athletic or youth clubs.
Specifically, the guidance is meant to end the following discriminatory practices:
Grooming or appearance policies that ban or require the alteration of natural hair or hair styled into twists, braids, cornrows, Afros, Bantu knots, fades, and/or locs
Policies that force employees to straighten, relax, or otherwise manipulate their hair to conform to employer expectations
Disparaging or mistreating an employee or school student based on their natural hair or hairstyle
The commission noted that these new guidelines do not apply to any health and safety policies that require workers to wear hair nets or pin up long hair, as long as those rules are applied to all workers.
According to NYC Human Rights Commissioner and Chair Carmelyn P Malalis, "This new legal enforcement guidance will help school administrators, employers, and providers of public accommodations to understand that Black New Yorkers have the right to wear their hair however they choose without fear of stigma or retaliation."
The commission will be able to levy penalties of up to $250,000 against any institution found in violation of these guidelines, and there is no cap on the damages the affected parties will be eligible to seek. Read more about the new guidance here.
SCOTUS declines review of In-N-Out employee dispute
When employees at an Austin, Texas location of California-based fast food chain In-N-Out began wearing "Fight for $15" buttons in support of a nationwide campaign to raise the minimum wage, they were asked to remove them. According to their supervisors, the buttons violated the company's uniform policy.
One of the employees filed an unfair labor practice complaint with the National Labor Relations Board (NLRB), who sided with the employees, citing section 7 of the National Labor Rights Act (NLRA), which guarantees employees the right to engage in "concerted activities for the purpose of collective bargaining or other mutual aid or protection."
In-N-Out escalated the case to the 5th Circuit Court of Appeals, who also used section 7 to support their decision in favor of the workers' rights to wear buttons, stickers, or other paraphernalia related to the conditions of their employment. The Supreme Court announced this week that it has declined to review the case any further, meaning the 5th Circuit's decision stands.
Employers should be aware of their employees' protected rights; to learn more about the employee rights guaranteed in sections 7 and 8 of the NLRA, read available guidance on the NLRB website.
Supreme Court overturns Ninth Circuit ruling due to a judicial technicality
Last year, the Ninth Circuit Court of Appeals ruled that a person's pay history could not be used as valid justification for gender pay disparity. However, the case, Rizo v. Yorino, was vacated by the Supreme Court this week due to a technicality.
The federal Equal Pay Act (EPA) requires businesses to pay employees of all genders equally for equal work. Exceptions are allowed based on merit, seniority, quantity or quality of work, or "a differential based on any other factor than sex." That final category of exception has been applied differently based on a variety of broad interpretations, which the 9th Circuit court decision was intended to clarify.
The practice of taking pay history into consideration when deciding an employee's compensation has been banned in six states: California, Connecticut, Delaware, Massachusetts, Oregon and Vermont. According to former Connecticut Governor Dannel P. Malloy, "Income inequity is perpetuated by the practice of asking for salary history before an offer is made, which can disproportionately assure that women are underpaid at their first job and continue to be underpaid throughout their careers, creating a cycle of poverty." The 9th Circuit court agreed, ruling that the catch-all exception for factors other than sex should be related to legitimate job-related considerations, and that the employee's past compensation was not an appropriate or applicable justification for lower pay.
In its decision on Monday, the Supreme Court declined to rule on the merits of the case, but vacated the decision because one of the votes that created the majority was cast by a judge who had died before the appeals court's final decision was issued. The deceased judge had written the majority opinion in the ruling and had been clear on his position prior to his death, but the Supreme Court noted that "federal judges are appointed for life, not for eternity."
This decision leaves many employers to wonder about the legality of using an employee's pay history to justify offering a lower salary. For more information, read SHRM's recent article about this issue.
That's all for this month's HR roundup. To stay in the loop about employment law, best practices, and what's happening in the world of work, subscribe to our blog to get updates sent directly to your inbox.
Topics: HR Roundup
So Many Laws. So Little Time.
Get the HR Laws Cheat Sheet.
Subscribe to the Fuse Blog. Claim your free resources. Get great HR content in your inbox.