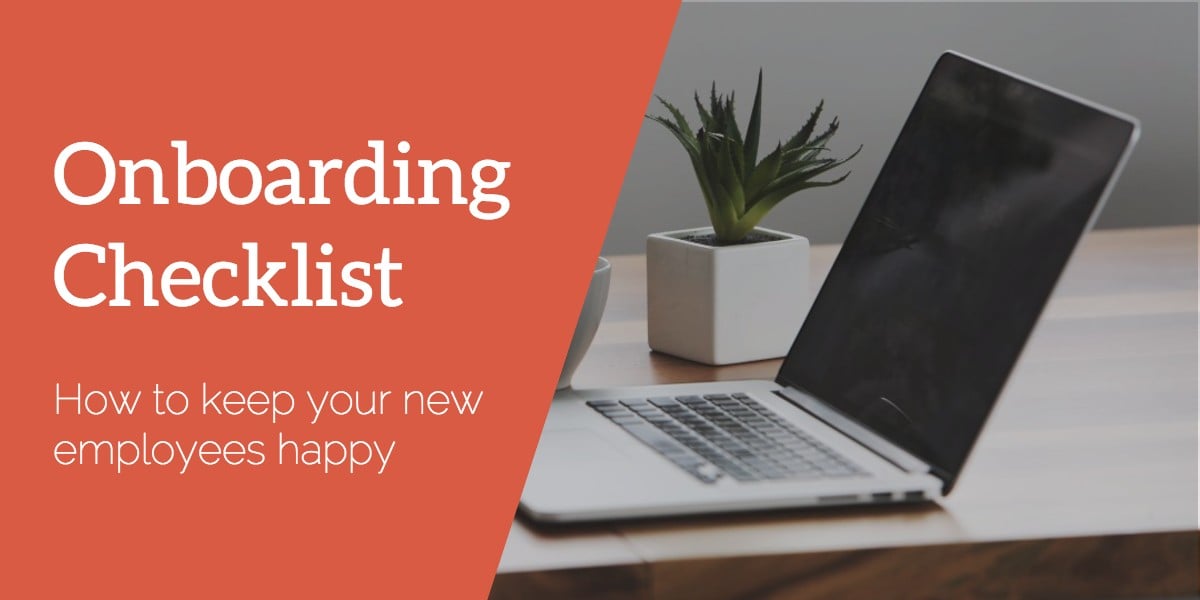 For an HR manager, the onboarding process can potentially be a clipped, formal set of necessary steps. It's possible to limit the whole onboarding experience to covering legal bases and getting an employee's paperwork completed.
But treating those first few days as a formality to be endured rather than an opportunity to welcome new employees doesn't make you any more efficient. In fact, it just ensures that new employees start their new roles off on less-than-ideal footing, making them more likely to leave their position earlier than you'd like. That means you'll have to hire someone to fill that role again, which makes for more onboarding.
You can break the cycle with thoughtful onboarding processes that address the whole experience of working at your company. According to SHRM, onboarding activities can be broken down into four categories: the Four C's. These categories form the levels of an employee's full integration into their new company. The Four C's are:
Compliance: the lowest level. This is just the basic act of teaching employees rules of the job, including legal training and policies.
Clarification: The second level involves making sure that employees understand how to do their new jobs, and any expectations you have for them.
Culture: Helping employees understand the norms of their new company.
Connection: Ensuring that employees have established a network of interpersonal relationships so that they feel a sense of belonging in the organization.
Many companies only focus on the basic elements of onboarding- legal requirements and job tasks- with no concerted effort to address culture or connection. This is a recipe for a dissatisfied workforce and/or high turnover.
Here is a helpful checklist to make sure you're addressing all 4 categories when you welcome in new employees.
Compliance:
Many of these activities can be automated, and some of them can be completed before the first day even starts. Integrated HR software allows you to autofill employees' personal information from their application into onboarding paperwork, including tax and benefits documents.
Make sure employees know where to park and who to ask for when they arrive on their first day.
Gather all necessary personal information (driver's license and social security number, etc.) for company paperwork.

Have new employees fill out all required tax paperwork, including:

Present benefits packages and allow time for employees to sign up for their health insurance, as well as any other plans, such as disability or retirement.

Explain company policies such as:

Workplace safety

Dress code

Appropriate workplace behavior

Vacation/time off

Sick leave
Clarification:
These steps might seem obvious, but it's easy to overlook these and assume your new employees have a full understanding of their new role after the hiring process. Make sure that your employees have a full picture of what they're expected to do, and communicate the company's expectations of their job performance. This can save both parties from considerable future frustration.
Thoroughly review all job responsibilities and expectations.

Show employees any documents that may be used in annual reviews.

Explain what success in the role will look like. What needs to be done? When? How?

Make sure employees have all required supplies and skills training to meet expectations.

If necessary, match new employees with a mentor to help guide them through the first few weeks on the job.
Culture:
This is unfortunately where many HR managers stop the onboarding process, but it's crucial to new employees' success on the job. Understanding the way the staff interacts with one another can be the difference between an unsuccessful employee and an empowered, connected, thriving one.
Make necessary introductions to team members and management.

Share company history, vision, and strategic goals.

Explain any recurring events that happen in the workplace, such as birthday celebrations, quarterly meetings, etc.
Connection:
Connectedness is seldom addressed in many onboarding programs, but it can make the biggest difference in your employee retention. Creating pleasant collegial relationships doesn't just help you keep your new employees in their roles, either; it can result in increased collaboration between coworkers and teams, which might bring about some impressive business results.
If you haven't already, consider implementing a standing social experience for coworkers to get to know each other (like a monthly lunch outing or happy hour).

If it wasn't already necessary from a training standpoint, match new employees with a "buddy" to make sure they're settling into the culture of the company.

Check in with your new employees regularly in their first few weeks to make sure they're forming collegial relationships with their coworkers.
The goal of these efforts is to make your new employees feel like they're not only set up to perform their jobs successfully, but that they're also fully integrated into their new workplace. Ideally, this will minimize the awkwardness of those first few days and weeks on the job and shorten the amount of time it takes to for your new employees to feel like an important piece of the larger puzzle. After their first few months on the job, make sure you set aside time to get employees' input about the experience and gauge their general level of job satisfaction so that you can continually improve your onboarding practices.