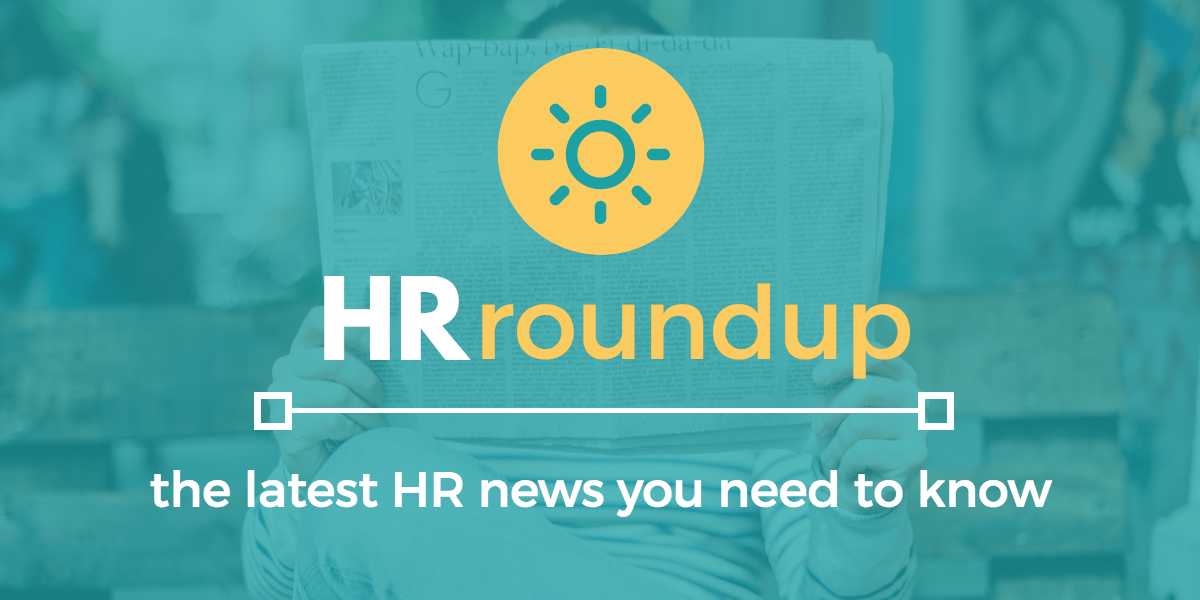 Brace yourself for May's roundup, where the heat of the new European privacy law shakes every business and organization worldwide. Employers get a leg up with a Supreme Court ruling class-action waiver. LinkedIn's new feature plays matchmaker for companies and job seekers. Many await the possibilities from President Trump's Spring Regulatory Agenda. Keep reading for more HR news in our latest HR Roundup of 2018!
The New GDPR Privacy Law Rolls Out
If you've taken a look at your inbox lately, companies and providers are sending you GDPR (General Data Protection Regulation) policy updates. If you check every other news story dealing with privacy concerns, data breaches, and cybersecurity mishaps, you'll see "GDPR" referenced. If you go to a news site, an ecommerce platform, or a web service provider, you may see a pop-up banner explaining how cookies are used for web tracking. Between "asking for consent" and sending updated privacy policies, the GDPR affects every commercial body in the online space—even HR. And it just went into effect on May 25th. Here's a brief overview of the new privacy law:
What is the GDPR?
The GDPR is a European privacy law that regulates how individuals and organizations may collect, use, and retain personal data. It's the latest effort to offer increased rights to individuals and keep organizations compliant with the new data privacy law. Any group that deals with people's private data must meet new standards of accountability, security, and transparency.
Who is impacted?
Since the GDPR provides data protection for EU citizens, it applies to all organizations who offer goods and services to the EU customers. This includes U.S. companies as well. If you're collecting personal data (including how data is collected, stored, processed, and destroyed) from EU citizens, you are liable for GDPR provisions. Which brings us to the next question:
What is considered personal data?
Information such as name, ID number, location data, online identifier, or other factors specific to the identity of that person qualifies as personal data. This also includes IP addresses, cookie strings, bank details, social media posts, medical records, and mobile device IDs. If you manage a large organization, this task may be overwhelming. So here's the next step:
What do you need to keep in mind for the workforce?
After you map how your data flows and develop an audit, classify any areas of concern. You should have an inventory of all personal data of your employees, and justify reasons for its custody. Inform your workforce of the new rules and rights. Assess current data breach reporting procedures and establish a system that allows you to move forward with a transparent, secure, and compliant approach. If you don't comply with the regulations, your company may be fined up to four percent of your annual global turnover. If there is a data breach, you're required to notify a data breach authority figure within 72 hours.
With the new data privacy law rolled out, you're just getting started with data protection compliance. While it seems like a daunting task, compliance is an evolving journey. Ensure that you keep up with best practices to avoid any breaches that may affect your organization.
Supreme Court Issues Pro-Employer Ruling Class Action Waiver
On May 21, the U.S. Supreme Court delivered a pro-employer ruling class-action in Epic Systems Corp. v. Lewis. With a 5-4 vote, SCOTUS upheld an employer's right to require workers to arbitrate disputes individually, surrendering their right to class or collective action. This is a case of employers who prefer to handle disputes through arbitration against employees who favor united action towards a resolution.
In its culmination, three different cases set the stage for the Supreme Court ruling. The first case rules that arbitration agreements violated employees' National Labor Relations Act right to engage in concerted action for mutual aid. In the second case, employers argued that the Federal Arbitration Act provides valid, irrevocable, and enforceable agreements. With this circuit split, it forced the court to interpret two federal statutes—the Federal Arbitration Act and the National Labor Relations Act—in this case.
Last Monday, the Supreme Court ruled that workplace employment agreements that ban class actions do not violate federal labor laws. The Court stated, "the law is clear: Congress has instructed that arbitration agreements must be enforced as written." For employers, this can save companies money and time from resolving collective battles. However, this makes it harder for employees to address workplace complaints in class action lawsuits in the future.
LinkedIn's "How You Match" Reduces Time-To-Hire
In a competitive labor market, reducing time-to-hire is a top priority for hiring managers. But poring through mountains of resumes is time-consuming. Job seekers are also often unsure what qualifications are needed and prioritized. LinkedIn's "How You Match" hopes to solve these problems.
LinkedIn's new feature assesses compatibility between candidates and organizations at the time of application. It examines the job seeker's profile and notifies the candidate if they meet the requirements—or if there are any gaps. The feature pulls relevant information from the candidate's profile—like education, skills, years of experience, location, and industry—and compares it with the job posting requirements.
LinkedIn's recruiter features will be rolling out in the next few months as a free upgrade for Job Slots, while users will view the new attributes on LinkedIn for any job post. The feature allows both hiring managers and qualified candidates easy visibility for fit and clarity of where they stand. LinkedIn's matching technology enables candidates to evaluate themselves on real-time analysis, and makes it effortless to obtain a stronger set of applicants.
In a tight market, recruiters and hiring managers are turning to new cutting-edge technology, like AI and machine learning, for screening and recruiting. Initiatives like Indeed Assessments, Google For Jobs, and LinkedIn's How You Match not only alleviate the burden of finding extensive and scattered resumes, but also helps employers automate the process so people can make faster and more informed candidate evaluations.
President Trump releases Spring Regulatory Agenda
The Trump administration released its Spring Regulatory Agenda, outlining the actions federal agencies intend to prioritize in 2018. Proposals include removing burdens on infrastructure, emerging technology, and small businesses in hopes to promote economic growth and innovation. The agenda (which includes 3,352 overall rules in play) represents ongoing progress towards more transparency, public notice, and due process in rulemaking.
Some points of entries include:
The DOL (Department of Labor) stated that it will revise the definition of "regular rate," the number that shapes the foundation for overtime calculations, this coming September. Changes in bonuses and incentives mandated by the FLSA (Fair Labor Standards Act) would tilt in favor of employers as it would reduce their overtime liability significantly.
Another proposal in the agenda is to expand apprenticeship and job opportunities to minors under eighteen. It aims to ease rules that prohibit minors from working in "hazardous" occupations or around machinery that is barred.
The agenda also puts forward relief for small businesses such as creating flexibilities designed to lower costs and allow more business owners to obtain insurance and expanding commercial fishing after fishing seasons close.
Another entry proposes to overturn the controversial "persuader rule". The rule expands the reporting obligations of "consultants" who conduct activities to convince employees about their rights to join a union or bargain collectively. It requires reporting even when the consultant communicated only to the employer and has no direct contact with employees.
The agenda aims to reflect progress toward reducing regulatory burdens. In accordance with President Trump's Executive Order 13771, the plan seeks to eliminate two regulatory actions for each new regulation—all managed within a controlled budgeting process to reduce government costs. As regulatory actions are in development, it's important to note the public can create meaningful comments on policies that affect them.
With regulations imposed on data policies and new policies underway, it may feel difficult keeping your head above the water. Stay in the know by subscribing to our blog to get useful HR content delivered straight to your inbox.
So Many Laws. So Little Time.
Get the HR Laws Cheat Sheet.
Subscribe to the Fuse Blog. Claim your free resources. Get great HR content in your inbox.