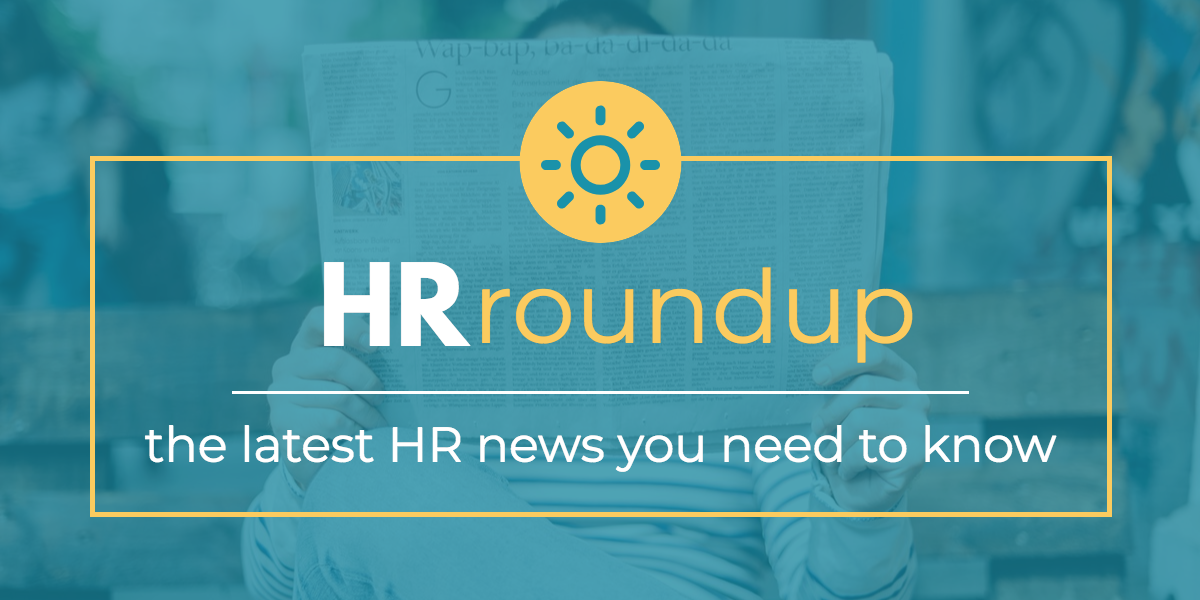 Halloween is right around the corner, but there's no need to fear; the HR roundup is here to give you a crash course in some of the most important HR news from the past month. In this issue: religious discrimination and company holiday parties, new DOL rules for tipped workers, and more. Grab a snack from the breakroom candy bowl and read on to get up to speed:
DOL announces provisions to FLSA for tipped workers
On October 7, The Department of Labor (DOL) announced a proposed rule on tip-sharing that would revise a rejected version of a similar rule, which was proposed in December 2017. The updated rule, which is primarily applicable to restaurant workers, would allow employers to require that tipped "front-of-the-house" employees, such as servers and bartenders, pool and share tips with so-called "back-of-the-house" employees (such as cooks and dishwashers), who are not customarily tipped.
The December 2017 version of the proposed changes, which failed to move forward to approval, included language that allowed employers to require tip-sharing, but did not prohibit employers from directing some of the shared tip money toward managers or toward paying business expenses. Under the new proposal, business owners that illegally share in the gratuities would be liable to pay fines of up to $1,100.
The Notice of Proposed Rulemaking (NPRM) was published on October 8, and will be open for public comment for 60 days from that date. See the DOL's website to read more about the proposed rule, including information about how to make a comment.
EEOC sues pediatric practice over religious discrimination
The U.S. Equal Employment Opportunity Commission announced on October 2 that it had filed a lawsuit against Pediatrics 2000, a Manhattan-based pediatric practice, over religious discrimination. According to the lawsuit, an executive assistant asked to be excused from the company's holiday party in December 2018, claiming it would violate her religious beliefs as a Jehovah's Witness to attend an event "with entertainment, immoderate drinking or dancing." In response, the employee says she was promptly fired by the company's founder via a text message that stated, "[T]his is your last day of employment. [W]e can't tolerate religious privileges from anyone." The plaintiff alleges that other employees were excused from attending the party for other non-religious reasons.
The EEOC notes that the alleged behavior is in violation of Title VII of the Civil Rights Act of 1964, which prohibits employment discrimination based on religious beliefs. As a result, the EEOC seeks to require Pediatrics 2000 to train its employees on federal law prohibiting religious discrimination, as well as payment for lost wages and punitive damages for the employee who was fired.
According to Kevin Berry, the director of the EEOC's New York District, "Owners and others at the top of the corporate hierarchy are not above the requirements of Title VII, including that law's protections against religious discrimination. Businesses need to make sure that their executives are fully aware of and comply with Title VII."
The full press release is available on the EEOC's site.
JPMorgan Chase to expand "second chance" hiring policy
Among the roughly 5 million formerly-incarcerated people in the United States, an estimated 27% are unemployed— roughly five times the national unemployment rate. With an estimated 600,000 people released from prison each year, the number of people with conviction records who are unable to find work will continue to rise.
Failure to help these individuals re-enter the workforce creates missed opportunities for businesses, communities, and the U.S. economy overall. Many experts have noted that providing educational and employment opportunities for people with arrest or conviction records can help reduce recidivism rates, create safer communities, and strengthen the economy.
This month, JPMorgan Chase announced its commitment to a public policy agenda aimed at helping formerly-incarcerated people re-engage in the workforce and their local communities. According to a press release, "the firm will apply its business resources and expertise — including data, research, talent and philanthropic investments — and collaborate with policy, business and community leaders to address the socioeconomic costs of barriers to employment for people with arrest or conviction histories."
Specifically, the company plans to:
Advance its public policy agenda through the newly-created JPMorgan Chase Policy Center
Invest over $7 million in cities like Chicago, Detroit, Nashville, New York, and Seattle to support people with criminal records through career development, financial health and entrepreneurship
Encourage other companies to follow their lead in "banning the box" (removing questions about criminal background from job applications)
Continue to enhance its strategy to attract a broader applicant pool, including those with arrest and conviction records.
Read more about the company's commitment to help individuals with arrest records rejoin the workforce here.
That's it for this month's HR roundup. Join us next month for more news affecting workplaces across the U.S. In the meantime, make sure you're subscribed to the Fuse Workforce blog to get weekly articles about HR best practices, compliance, and more delivered straight to your inbox.
So Many Laws. So Little Time.
Get the HR Laws Cheat Sheet.
Subscribe to the Fuse Blog. Claim your free resources. Get great HR content in your inbox.