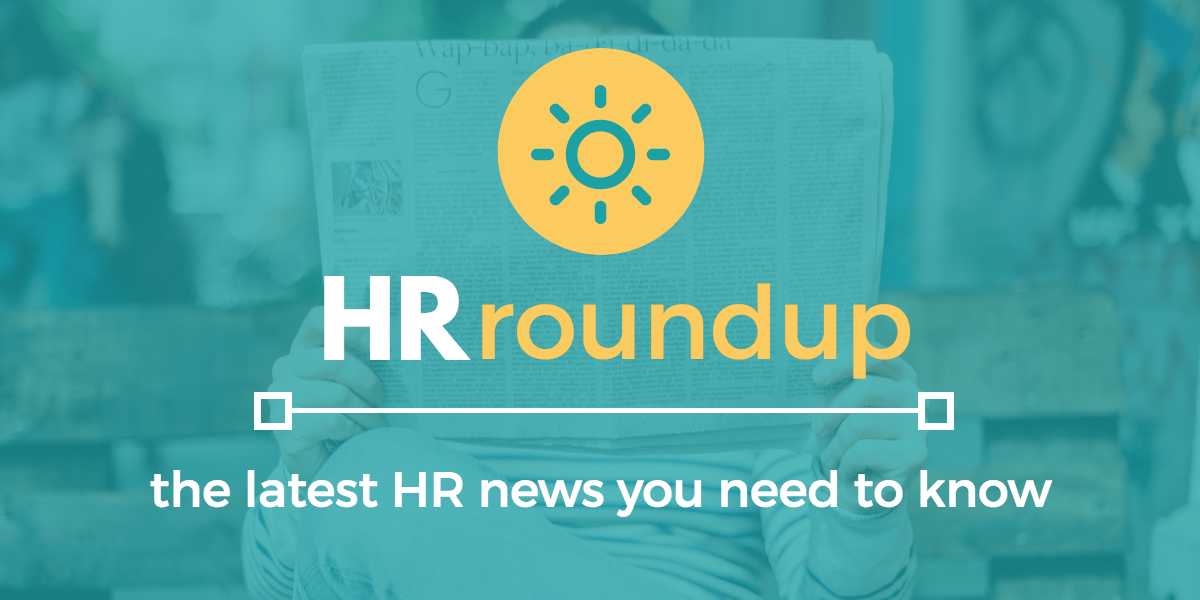 It's been a big month for HR news, with potential changes coming to the FLSA's "white collar" exemptions, good news for employees paying down student loans, shifting labor market trends for older job seekers, and more. Read on for a brief rundown of some of the important September HR news you need to know.
WHD issues FLSA opinion letters and considers changes to "white collar" exemptions
On August 28, the U.S. Department of Labor's Wage and Hour Division (WHD) issued four new opinion letters, each interpreting a different aspect of the Fair Labor Standards Act (FLSA). The WHD resumed issuing opinion letters, which serve as official written interpretations about how the FLSA applies in specific situations, in mid-2017. This time around, the opinion letters covered topics such as employer-sponsored wellness events, whether the movie theater overtime exemption applies to in-theater-restaurant workers, and whether employees serving as volunteer graders for non-profit professional credentialing organizations are entitled to overtime pay for time spent on that task. For brief summaries of each of the letters, refer to this National Law Review article.
In addition to these opinion letters, the WHD announced their plans to analyze and consider changes to FLSA "white collar exemptions," which apply to executive, administrative, professional, and outside sales employees. Specifically, they're looking into the pros and cons of adjusting the salary threshold for exemption. As part of this effort, the WHD hosted five public listening sessions in September in various locations across the country to invite public comment.
IRS ruling allows employers to match employees' student loan payments into their 401(k)
In a letter released publicly in mid-August, the IRS signaled its willingness to allow employers to contribute to 401(k) accounts for employees who aren't able to make contributions on their own, provided the employee is making qualified student loan payments. This is huge news for younger employees, and particularly for Millennials, who are saddled with historically high student loan debt.
According to Pew research, only 52% of Millennial employees are currently contributing to their own retirement accounts, often because of the heavy financial burden of student loan repayment. A 401(k) benefit tied to student loan repayment would allow these employees to take advantage of employer contributions to prepare for retirement, as long as they're currently paying down the balance on their student loan debts. This benefit could serve as a useful recruiting tool for employers looking to prove their employee-friendly bona fides. Read the IRS's ruling here to learn more.
New online course teaches managers to "think like a lawyer"
With so many shifting federal, state, and local regulations that affect the workplace, it's crucial for managers and HR professionals to be proactive in order to protect their companies from liability. Basic legal knowledge can help managers know when to escalate an employee matter to HR and can help HR know how to proceed when issues arise.
In response to the growing need for this kind of basic education, Vanderbilt University announced a new online legal education program for business leaders called V-Legal. The self-paced program is taught by three award-winning Vanderbilt Law professors. Its three courses are meant to teach non-lawyers how to "think like a lawyer." Upon completion, students earn a certificate and retain access to the modules so they can refresh their memory about key concepts as needed. Learn more or enroll at VLegalVanderbilt.com.
VR training helped Tyson reduce employee injuries by 20%
Safety is a key concern for any labor-intensive job, but the stakes are especially high when it comes to food processing. The health of workers and end consumers is a high priority; accidents can be dangerous and costly. That's why Tyson Foods decided to try a new strategy to help them meet their ambitious goals: virtual reality safety training.
Partnering with VR company STRIVR, Tyson has piloted the use of virtual reality for general safety and hazard awareness training. So far, the results have been impressive; in the 2017 fiscal year, the company saw a 20% reduction in injuries and illnesses, beating their initial goal of a 15% reduction. Additionally, 89% of employees indicated in surveys that they felt more prepared after their VR training. This pilot program shows promise for other companies with pressing health and safety training needs. Read more about the results of Tyson's VR training program here.
Older job-seekers are in demand in the tight job market
Conventional wisdom says that job seekers in their 50s and 60s face an uphill battle, and that a successful career change after 50 is unlikely. But in an increasingly tight labor market— an estimated 6.7 million jobs went unfilled in spring 2018— the reality seems to be shifting in favor of older job seekers. In fact, the current unemployment rate for workers 55 and older (3.1%) is lower than the overall jobless rate (3.9%).
According to Jen Schramm, senior strategic policy adviser at the AARP Public Policy Institute, "a tight labor market encourages employers and hiring managers to look at candidates they might normally overlook, and this can include older applicants." It's important to note that government data still shows longer periods of unemployment for job seekers 55 and older, and that age discrimination is certainly a hurdle in many industries. Still, as the labor market remains competitive for employers, job opportunities for older workers are more abundant than in past years. Read more about this trend here.
Topics: HR Roundup
So Many Laws. So Little Time.
Get the HR Laws Cheat Sheet.
Subscribe to the Fuse Blog. Claim your free resources. Get great HR content in your inbox.