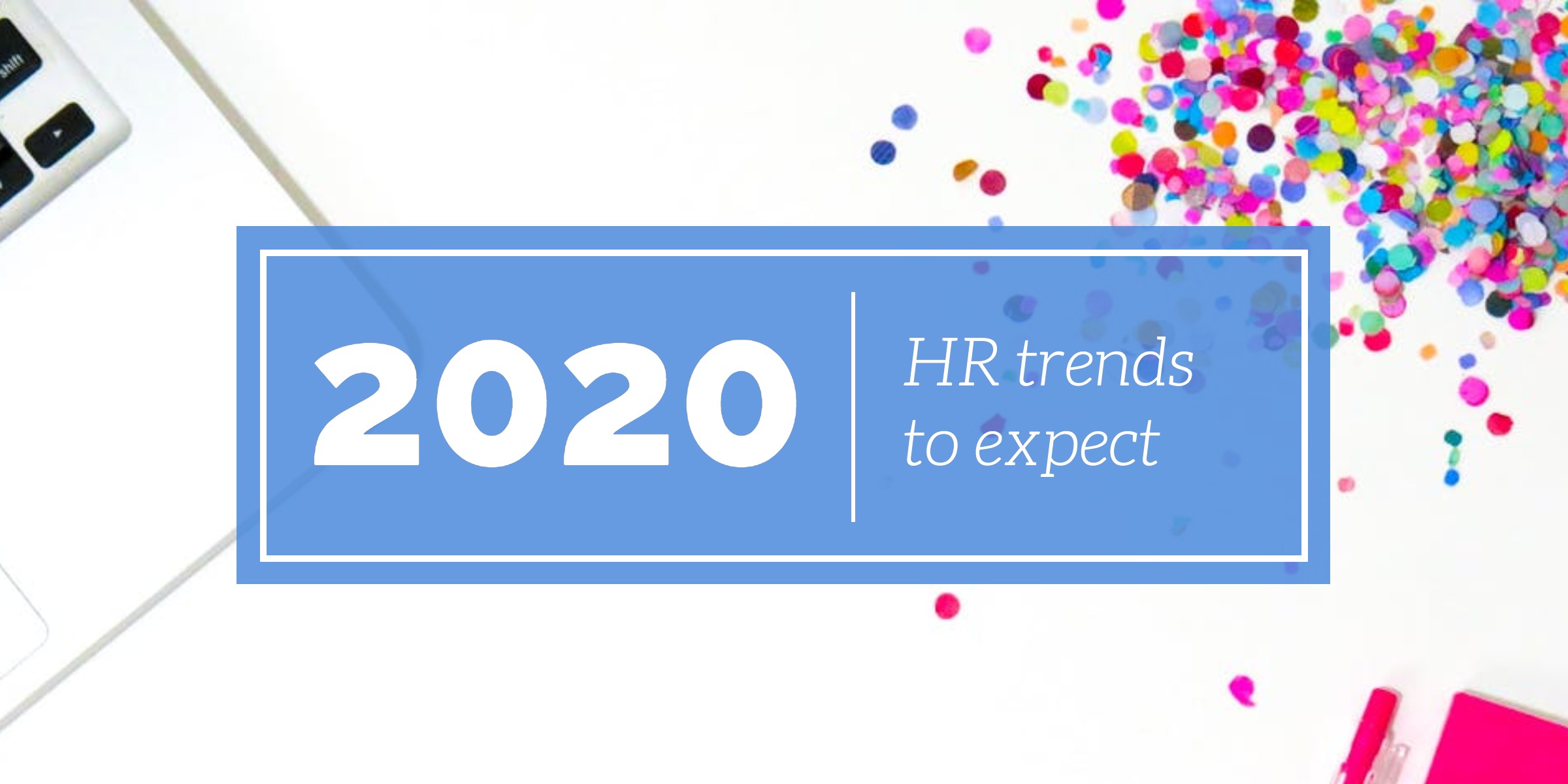 With the start of the new year, it's time to start looking ahead to what the next 12 months have in store. This year, HR managers will have to tangle with the same workplace concerns that have dominated the last several years: skills gaps, a competitive hiring market and, as always, too much to do in too little time. In 2020, however, we can expect to see HR departments employ some new strategies and tools to help overcome these challenges and create a happier, more productive workforce. Let's take a look at some of the HR trends to watch for this year:
Company culture will become even more important
With record low unemployment, job seekers with in-demand skills can afford to be picky about what companies they choose to work for. When it comes to recruiting, not only do HR managers need to make sure they're offering competitive compensation and benefits, they'll also need to take a closer look at the state of their corporate culture.
While it can be challenging to find the time to take stock of employee engagement and morale (much less do anything to fix it), HR departments can't afford to let negative cultural traits go unaddressed. Potential hires will tap into their personal and professional networks— and look at review sites like Glassdoor— to get the unvarnished truth about what to expect in any given workplace.
That's why HR managers will need to prioritize making any necessary improvements to company culture in 2020. Use employee engagement surveys, look at what people are saying on Glassdoor, and make an effort to talk to managers about what they're observing on their teams. Make sure to mention the positive aspects of your culture in job descriptions, and find ways to address common employee concerns that may keep strong prospects from accepting a position.
AI meets HR
It's no surprise that HR managers often feel pulled in a dozen different directions at once. With all the essential functions of the job, many of them high-stakes and time-sensitive, it's important to find creative ways to get everything done. Artificial intelligence has already proven useful in other contexts across industries in the past few years. In 2020, we're likely to see how it can help streamline HR practices.
While they're not in widespread use at the moment, industry experts predict that A.I.-powered chatbots will have a wide variety of potential applications. In the recruiting process, chatbots can help with screening applicants, scheduling interviews, and answering common questions from candidates. Internally, they can save HR managers time by pointing employees toward the resources they need to answer any questions related to pay, benefits, or other HR processes.
According to Arthur Franke, a data scientist and director of data and analytics at KPMG, "In the past, an employee with a question about how to get something done would ask a knowledgeable colleague for an answer. In the future, they'll ask a conversational agent, and artificial intelligence will answer their question." Since this technology has the potential to prevent daily disruptions and save HR managers several hours of work each week, expect to see some larger companies adopt it in the coming year.
Read more about this trend on SHRM.
Upskilling and reskilling employees
The skills gap has loomed large over many industries for the past several years. Combined with the currently extra-competitive hiring market, it has become even more challenging to find the right people to fill critical roles. In fact, according to a 2019 PwC survey, 79% of the over 1,300 CEOs surveyed expressed concern about the lack of available qualified talent. Among the effects of this problem, the surveyed CEOs were most concerned about their companies' inability to innovate, the rising costs of hiring and retaining talent, and the lowering of company standards.
If any of this sounds painfully familiar, your company may be feeling the crush. In 2020, expect to see more investment in the upskilling (or reskilling) of existing employees. Unlike traditional professional development initiatives that aim to improve current job skills, the goal of upskilling is to give employees new skills that make them more useful.
When it's done well, upskilling doesn't just help companies meet their strategic goals; it can also help with employee retention by showing a commitment to helping employees meet their individual professional aspirations. As HR technologist noted, "The purpose of [learning and development] isn't just to help a person do their current job better. Instead, upskilling and reskilling must boost one's overall employability, enriching their professional growth path."
Give yourself a leg up
As you tackle the big challenges facing you in 2020, there's no reason to keep juggling a dozen disparate systems to manage your HR processes. This year, resolve to make your job easier. See how an all-in-one HCM software platform can help.
So Many Laws. So Little Time.
Get the HR Laws Cheat Sheet.
Subscribe to the Fuse Blog. Claim your free resources. Get great HR content in your inbox.