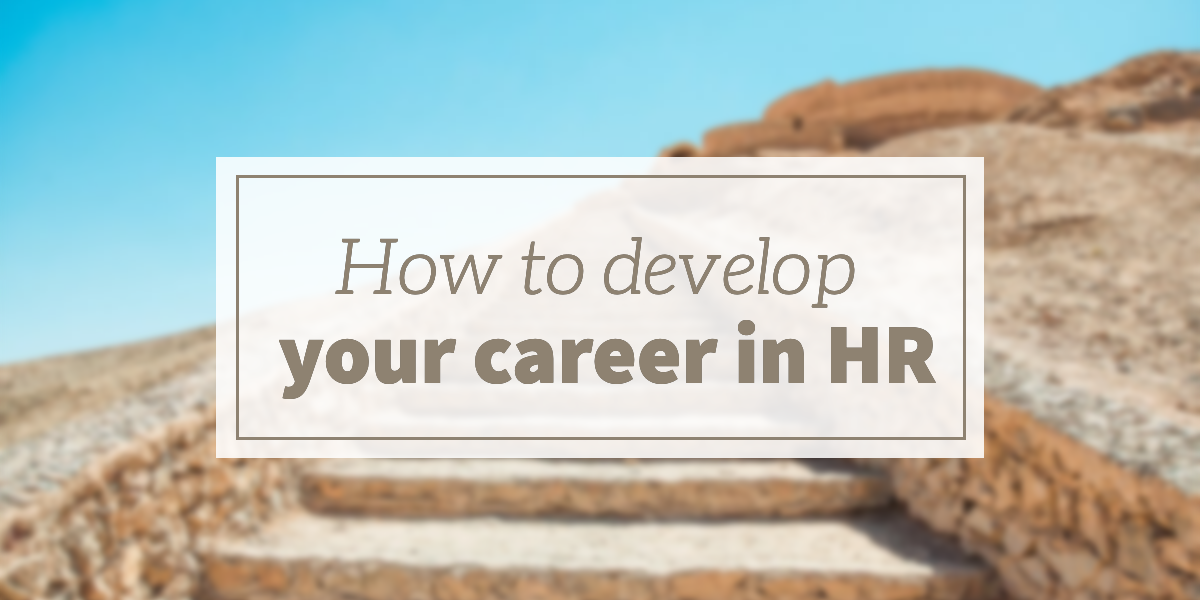 As an HR leader, you're accustomed to helping others develop their skill sets and ascend through the ranks of their chosen career paths. Thanks to your education and experience, you know how to provide the right guidance and support to ensure members of your workforce meet their professional objectives. But what about your own career advancement?
Like the adage, "the cobbler's children have no shoes," it's not uncommon for HR professionals to find themselves so busy assisting others that they have little energy left to focus on their own next steps. While you may have an idea of what you'd like to do, career planning often falls to the wayside when other tasks consume your time and brainpower.
To help you get on track toward your goals, here are several HR career development tips:
Leverage career mapping
You've likely used career mapping to help new employees plan their trajectory and empower their development. And while this sort of exercise is useful for entry-level professionals who are just beginning to explore their options, it's just as valuable later in your career when you're considering a significant change or hoping to advance to a more senior position. That's because career mapping helps you identify what you want and determine the actions or milestones necessary to reach your goal.
Here's how to begin mapping your career:
Pinpoint which parts of your current role you find most fulfilling
Determine whether you have any talents or skills you aren't currently using
Consider your ideal job in one year, five years and ten years
Identify the steps you'll need to take to earn your "dream job"
Once you've mapped everything out, getting started will feel much less daunting.
Further your education
Earning an advanced degree or completing an HR certification can qualify you for broader responsibilities and can help you secure more senior positions with higher salaries. Enhancing your skill set will also help ensure you're well prepared for any challenges you may face in your career and will demonstrate to current and future employers that you're dedicated to your occupation.
But before you invest in coursework, make sure you're choosing a program that aligns with your ideal future. Start by reviewing opportunities you're interested in pursuing now and in the next five years, and then identify whether there are any gaps between your current education level and what's required for those jobs.

"The skills you lack become the content of your personalized professional development program," says Career Coach Martin Yate in an article for SHRM. "In the meantime, you should build your credibility and visibility within HR by executing your every interaction with the department accurately, in a timely manner and with collegial goodwill."
Reach out to your network
Few people will understand your career goals and aspirations quite like other HR professionals. And because HR pros are accustomed to helping others advance, your peers will likely have plenty of guidance to help you plot your next move. Consider reaching out to former colleagues, managers, teachers, and classmates and asking for their feedback. It may also be useful to connect with someone who has achieved the career you're hoping to earn as they may have some words of wisdom to share, too.
If you don't already have an established network of peers, consider joining a professional group and attending local networking events. Building relationships with others in your industry will not only provide a support system but can also help you land new job opportunities as well. Referrals and recommendations from peers can go a long way toward earning your ideal job.
Explore outside opportunities
While you might prefer to continue working for your current employer, it's also a good idea to at least consider opportunities available outside of your organization. In some cases, advancing your career may require moving to a new company, especially if you feel your career has plateaued, leadership is resistant to change or your employer doesn't support your career endeavors.
But before you make the jump, take time to evaluate other companies and weigh the pros and cons of moving on from your current job. It's also valuable to reach out to professionals who currently work for an employer you're considering and get their honest opinion about the organization. Once you've done your research, you'll be better prepared to decide which course of action will be most beneficial to the future of your career. If you choose to leave, be sure you don't burn any bridges and strive to end your current employment on positive terms.
Advancing your HR career often begins with assessing your current role, identifying where you want to go and plotting the course to achieving your goals. While mapping your career and identifying opportunities takes time and energy, it will be well worth the investment when you're happily climbing the ladder to your dream job.