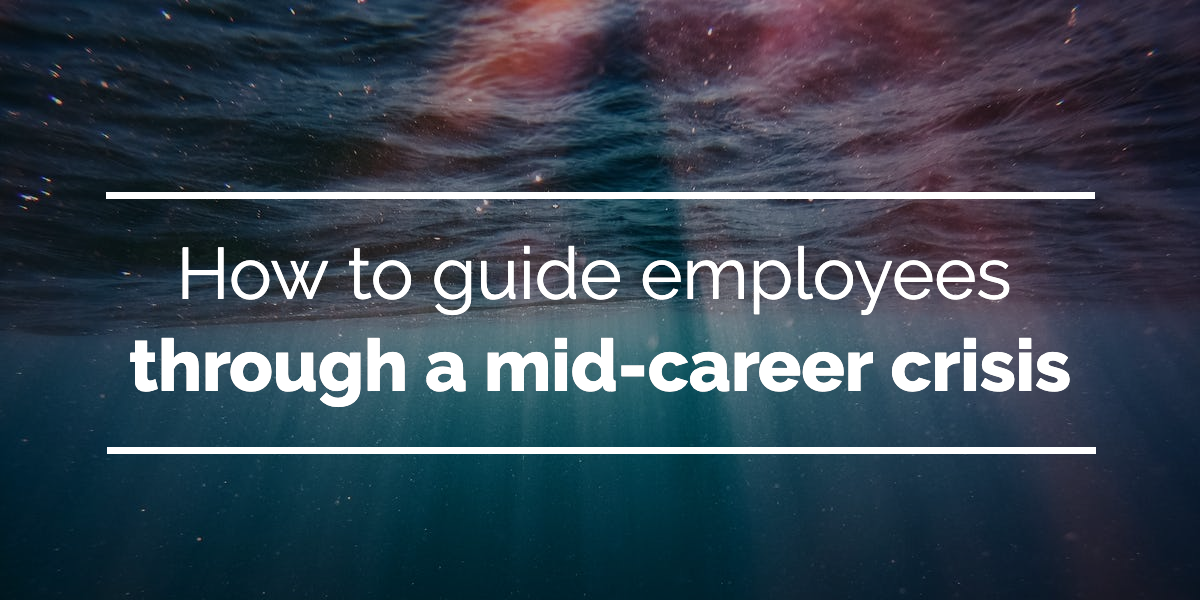 Most employees do their best work (and enjoy the greatest sense of satisfaction) when they're striving toward a goal. There's something innately gratifying about ticking boxes, climbing rungs on the career ladder and seeing legitimate progress.
But what happens when someone meets all the goals they had set for themselves? Or if they're reevaluating their career path and contemplating all the what-ifs in their future? For many people, this can lead to a mid-career crisis.

Like a mid-life crisis, a mid-career crisis is characterized by apathy, dissatisfaction and even regret over the paths not taken. In many cases, this prompts employees to seek an exciting change — often in the form of a new job opportunity with a different company.
For employers, this can be difficult — after all, no one wants to lose high-performing, experienced talent. Luckily, as an HR professional, there are a few ways you can help guide employees through this phase, hopefully retaining them in the process:
Read More