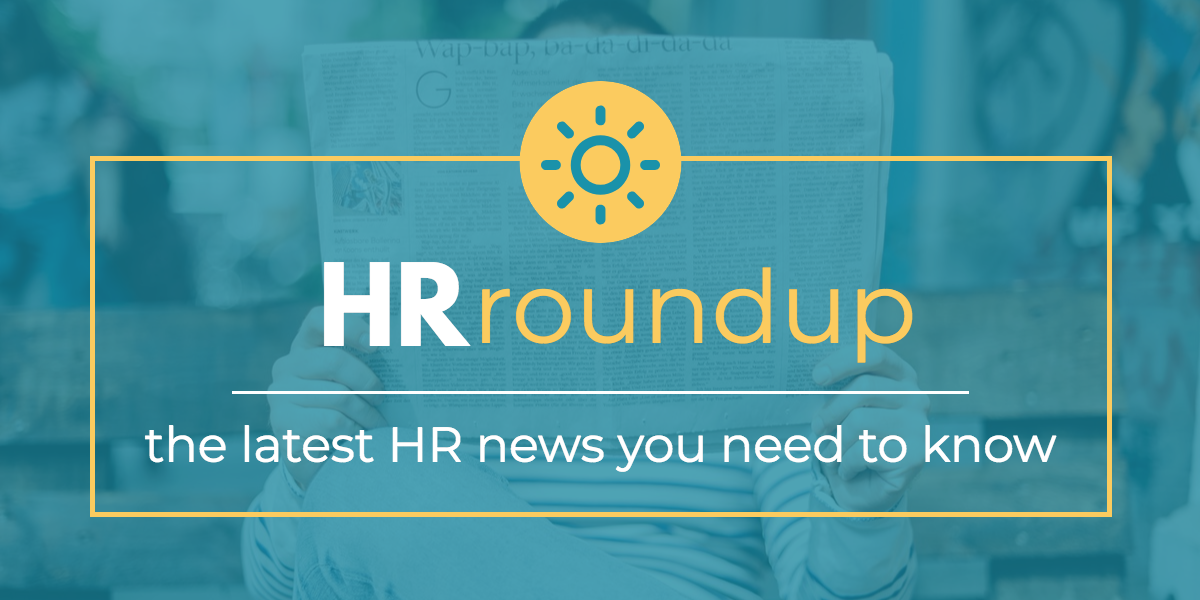 Q2 is coming to a close and summer is officially in full swing. As you reflect on the first half of the year, we've rounded up a few of the hottest headlines from June that could impact the rest of 2019 and beyond.
Here's a recap of the top stories from this past month:
Job growth slowed in May
A report released by the Bureau of Labor Statistics (BLS) in early June shows job creation slowed more than economists expected in May, with the Indeed Hiring Lab Research Director, Martha Gimbel, calling last month's job growth number "one of the weakest in this recovery." U.S. employers added only 75,000 jobs in May, retail jobs fell by 7,600, and government payrolls dropped by 15,000.

There is some good news, however: The unemployment rate has held consistent at 3.6 percent since last month, which is among the lowest in 50 years. Additionally, summer is traditionally a busy time for hiring in the recreation and hospitality sector. Plus, we'll also likely see more growth in entry-level positions across the sales, technology, healthcare and professional services industries as 2019 graduates enter the labor force.
Take a look at more employment data in this article by SHRM.
Burnout is an official medical condition, according to the WHO
HR professionals have been grappling with workplace burnout for decades, but the World Health Organization (WHO) now recognizes it as a legitimate condition. For the first time, the organization included burnout in the latest version of its handbook for medical conditions.

The WHO defines burnout as a syndrome resulting from unsuccessfully managed, chronic workplace stress that's marked by feelings of energy depletion, feelings of negativism related to one's job and reduced professional efficacy.
Check out more details in this article from Quartz.
Survey says 25 percent of retirees are forced into retirement
While this likely won't come as a surprise, a survey by the Federal Reserve Board of more than 5,000 adults found a significant number of Americans are not financially prepared for retirement. Forty-four percent of respondents said their retirement savings aren't on track, with one-quarter of respondents saying they have no retirement or pension at all.

But perhaps the most alarming statistic is that 25 percent of retirees felt they were forced into retirement because of lack of available work or poor health, even though many cannot afford it.
Even when people do have savings, the survey showed many people lack financial knowledge or feel uncomfortable making investment decisions. This echoes a Colonial Life study, which found that 70 percent of Americans spend under an hour considering benefits decisions, including retirement options.
Learn more in this article from Bloomberg.
DOL awarding grants to help people with criminal records gain employment
The U.S. Department of Labor is affording states more than $2 million in Fidelity Bonding Demonstration Grants to help formerly incarcerated people gain employment.
Because of cultural biases, skill deficits, and state laws, people with criminal records have an especially difficult time re-entering the labor force. So-called "ban the box" ordinances have helped increase employment in high-crime areas by as much as four percent, according to a study by Case Western Reserve University. DOL grants could help increase this number.

These grants are part of the Federal Bonding Program (FBP), which was created by the Labor Department in1966 to help people with criminal records and other "at-risk" job seekers find work. This program also helps educate employers on the benefits of bonds and helps encourage them to hire formerly incarcerated people.
Get the full scoop in this article published by HRDrive.
Connecticut may offer the most generous paid-family-leave benefits in the U.S.
A state well known for employee-friendly laws is adding to its list with P.A. 19-25 — an act that creates a family and medical leave insurance program — which could be the most generous paid-family-leave bill in the United States. Benefits are administered by the Paid Family Medical Leave Insurance Authority and are provided to employees who take leave for any reason covered under the state's current Family and Medical Leave Act.

The bill expands coverage to employers with as few as one employee as well as sole-proprietors and self-employed individuals, should they choose to enroll. Employees can take up to 12 weeks within a 12-month period to care for themselves and/or family members.

The program will be funded by a 0.5 percent mandatory payroll tax on every employee.
Find out more in this article from SHRM.
And that's a wrap on the June HR roundup. Until next time, make sure to subscribe to the Fuse Workforce blog for HR news, trends and best practices.
Topics: HR Roundup
So Many Laws. So Little Time.
Get the HR Laws Cheat Sheet.
Subscribe to the Fuse Blog. Claim your free resources. Get great HR content in your inbox.