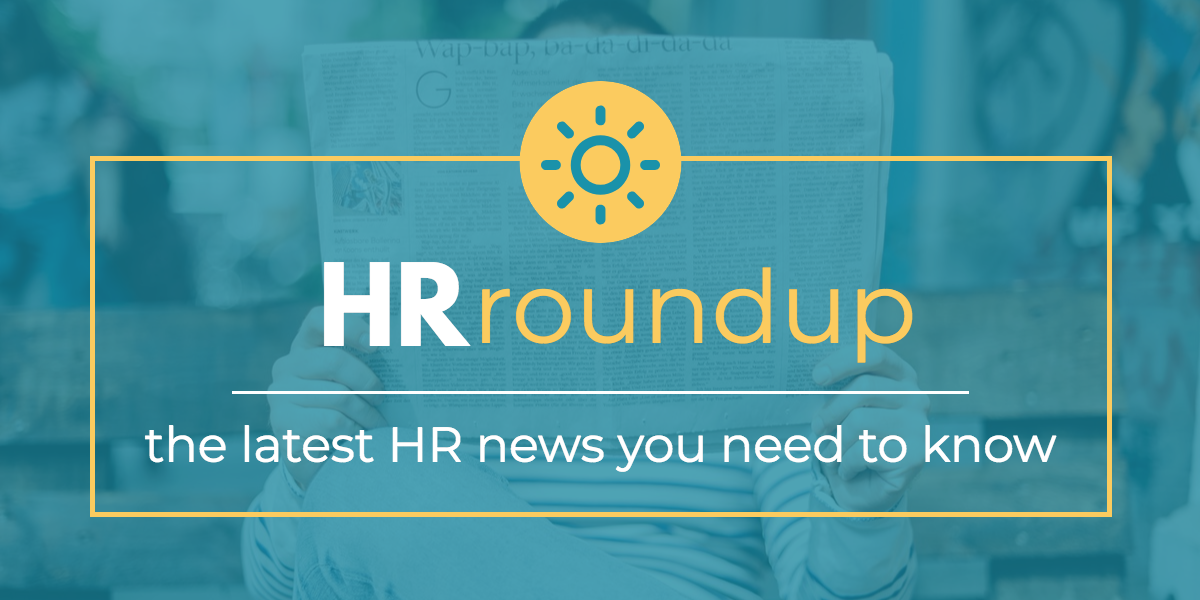 As we kick off the second quarter and resurface after a strenuous tax season, HR leaders are looking ahead to new initiatives—and several emerging trends and insights could shape employers' efforts for the remainder of the year.
From newly proposed protections for LGBTQ individuals and workers organizing against climate change to the DOL's response to mental health concerns and employee confusion over benefits packages, a lot is happening in the world of human resources.
To help you stay up to date, here's a recap of the top stories from April affecting HR departments across the country:
LinkedIn releases Top Companies 2019 list
The job site and social networking giant revealed the top 50 companies attracting and retaining talent in the U.S., based on data from billions of actions taken by LinkedIn users in the past twelve months. As expected, Alphabet (the parent company of Google and YouTube), Facebook and Amazon dominated the top spots while Salesforce, Deloitte, Uber, Apple, Airbnb, Oracle, and Dell rounded out the top 10. The year's list also features several businesses not included last year, including Slack, Lyft and Coinbase.

Organizations are ranked on four pillars including job demand, interest in the company, employee engagement and employee retention. Of the top companies, most offer flexible working arrangements, generous paid maternity leave and plenty of opportunities for skill-building and professional development. In its Global Talent Trends report released in January, LinkedIn also noted there's been a 78 percent increase in job posts that mention flexibility since 2016.
Check out the full Top Companies 2019 List here.
Lawmakers considering adding gender identity and sexual orientation to Title VII
The U.S. House Committee on the Judiciary is considering a bill to extend protections offered under Title VII of the U.S. Civil Rights Act of 1964 to include sexual orientation and gender identity. If passed, the law would protect LGBTQ individuals from discrimination in the workplace, as well as housing and public accommodations, and provide easier access to federal programs.
Organizations such as ADP, Marriott, and IBM have voiced support for the bill, which offers advantages for employers as well as LGBTQ employees. For example, employers would no longer need to refer to complicated state laws protecting LGBTQ workers and could find it easier to attract and retain a more diverse workforce.
The bill was reintroduced this month after dying in the committee in 2015 and 2017.
Learn more about the legislation in this article by HR Dive.
Over 5,000 Amazon workers are pressuring Bezos to take action on climate change
Amazon has vowed to cut its delivery emissions in half by 2030, but a growing number of employees say that's not enough.

A group called Amazon Employees for Climate Justice sent a letter, signed by more than 5,000 workers, to CEO Jeff Bezos earlier this month. In the letter, the coalition urged the company to build a more comprehensive strategy to fight global climate change, including slashing the massive organization's reliance on fossil fuels and transitioning to 100 percent renewable energy.

The employees are using their collective shareholding power as leverage in their demand for a company-wide climate plan, which could signal a new trend among employees seeking change from their employer.
Get more details and check out Amazon's response here.
The DOL introduced a Mental Health Toolkit
After several years of reports about how stress, burnout, anxiety, and depression are plaguing the U.S. workforce, the Department of Labor (DOL) has introduced an online resource for employers to understand mental health concerns and create a more supportive working environment.

The Mental Health Toolkit provides access to research on mental health in the workplace, resources for employers seeking to start a mental health initiative and links to examples of programs launched by organizations spanning several sizes and industries.
While 76 percent of employees feel their managers could recognize signs of mental health issues at work, only 16 percent of HR professionals agreed, according to a study by Unum. This disparity could mean many companies aren't adequately addressing mental health at work—a concern the DOL hopes its resource will help solve.

For more on the DOL Mental Health Toolkit, check out this article.
Employees are making rushed benefits decisions, driving turnover and low morale
Nearly 70 percent of employees spend less than an hour considering their benefits choices, according to a study by Colonial Life, which is causing significant challenges for employers.

People who rush to make benefits decisions are 55 percent more likely to leave their jobs in the coming year and 32 percent more likely to be dissatisfied with their jobs, the same study says.
While employees are responsible for reviewing benefits and choosing the best plans for their lifestyle and family, employers are at least partially to blame for speedy decision-making.

"Just offering benefits isn't enough to ensure employees understand, value and participate in them," says Steven Johnson, vice president of Enrollment Solutions at Colonial Life. "To make that investment pay off, the benefits program must be complemented by an equally strong education and communication program."
See more in the Colonial Life brief here.
And that's all for the April HR roundup. In the meantime, make sure to subscribe to the Fuse Workforce blog to stay abreast on the news, trends and best practices HR leaders need to know.
Topics: HR Roundup
So Many Laws. So Little Time.
Get the HR Laws Cheat Sheet.
Subscribe to the Fuse Blog. Claim your free resources. Get great HR content in your inbox.