Before we get too lost in our PSLs and flannel shirts, let's talk about September. What a month in the world of HR! Employers ill-prepared for FLSA changes, a bill to help close the wage gap, mismatched perceptions between employees and their employers, and a whole week to celebrate payroll!
Get ready for the latest HR news, trends, and updates from the Fuse HR Roundup!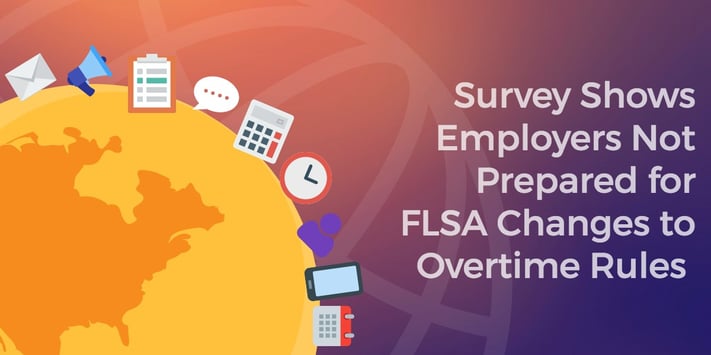 Survey Shows Employers Not Prepared for FLSA Changes to Overtime Rules
Results of the American Payroll Association's annual survey, Getting Paid in America, show nearly 36% of workers in America are not required to input hours worked at their jobs. The bigger revelation here is that means many organizations are still unprepared for the FLSA changes to overtime rules taking effect on December 1, 2016.
When asked, How do you input the hours you work at your place of employment, nearly 36% responded that they are not required to input hours worked and another 13.5% use outdated methods such as timecards or timesheets.
The updated white collar exemptions from the DOL will require employees track time as a changing salary threshold will add another four million people to the list of those eligible for overtime pay.
In a press release, the APA quotes Bob DelPonte, VP and General Manager of Kronos Incorporated. "Payroll professionals should ensure their organizations are investigating single-source, unified human capital management (HCM) solutions which manage the employee lifecycle from pre-hire to retire… Not only will this help mitigate compliance risks such as the Fair Labor Standards Act (FLSA), just as importantly, an HCM strategy will ensure managers are recruiting, retaining, and developing the most engaged workforce possible."
Is your company prepared and compliant?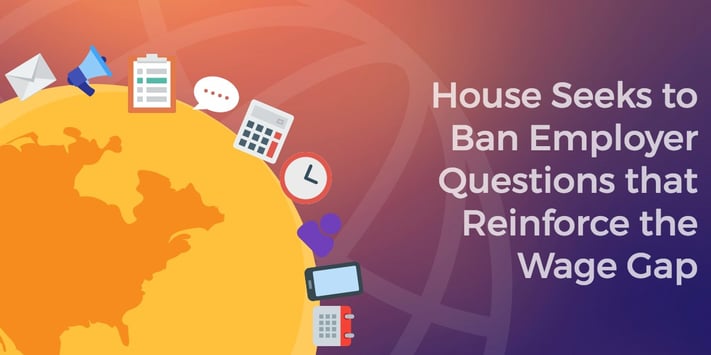 House Seeks to Ban Employer Questions that Reinforce Wage Gap
As part of their effort to close the wage gap in the U.S., House Democrats introduced a bill in Congress that would ban employers from asking current or prospective employees about salary history.
The Pay Equity for All Act of 2016, introduced by Rep. Eleanor Holmes Norton (D-D.C.), would help give equal opportunity to any worker—regardless of gender or race. Even if the discrimination is not intended, employers often base salary and wage levels off an employee's previous levels. Norton and the bill's co-sponsors believe that by doing so, employers reinforce the wage gap for workers already facing the disadvantages women and people of color may see in the workplace. This then neglects the opportunity to reach the salary levels of their white male counterparts.
If passed, this bill would allow the Department of Labor to penalize offending employers up to $10,000 in fines. The bill would apply to all employers, even employers in the private sector. Additionally, employees would be allowed to seek up to $10,000 in damages plus attorney's fees.
Massachusetts may have started this trend for states when it passed a similar pay equity law last month, after a lobbying campaign lasting two years.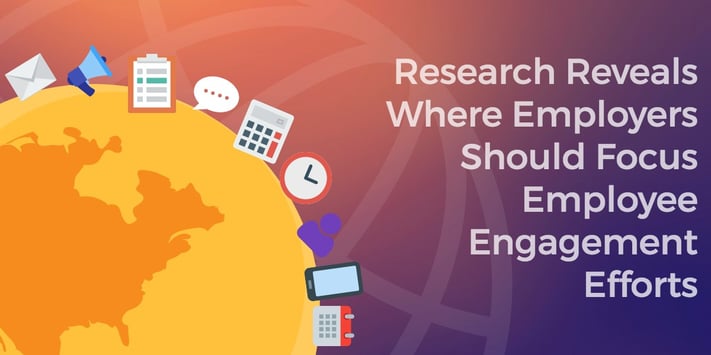 Research Reveals Where Employers Should Focus Employee Engagement Efforts
Career advancement, job security, and trust in leadership. According to a recent study from Willis Towers Watson, these are the most important factors for employees (aside from fair pay) contributing to employee retention.
The 2016 Global Talent Management and Rewards and Global Workforce Studies reports convey information from over 2,000 companies (who collectively employ 21 million workers) and 31,000 employees surveyed worldwide. Willis Towers Watson hope these reports will, "guide employers in their efforts to develop a modern employee value proposition and deliver a meaningful employee experience. Doing both effectively will go a long way toward reducing turnover, improving engagement levels, and increasing productivity and financial performance."
The reports show a disconnect in two main areas:
What employees value and what employers think employees value.
How employees perceive employers' efforts in addressing these issues and how employers believe they're doing in addressing these issues.
In a recent article, SHRM breaks down the three main factors affecting employee retention and just how employers and employees aren't seeing eye to eye on the issues.
Ultimately, regardless of how great an employer thinks they are doing, the employee's perception of opportunities for career advancement, belief in job security, and trust in leadership will be the deciding factor for staying with an organization and leaving for another job.
How is your business creating a modern employee value proposition that keeps your employees working for you?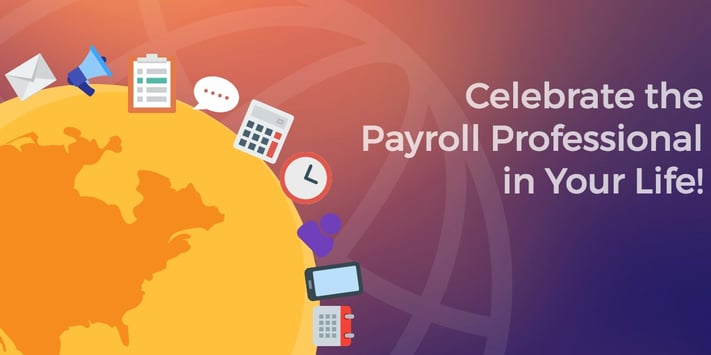 Celebrate the Payroll Professional in Your Life
And last but not least, a time to celebrate Payroll!
September was a great month—not only did we get a long weekend thanks to Labor Day, but we also celebrated National Payroll Week!
National Payroll Week is a time to celebrate hard-working Americans and the Payroll professionals who pay them. You can see the American Payroll Association's video series celebrating National Payroll Week and giving a big thanks to all those Payroll Pros who help ensure we get those beloved paychecks.
If you haven't already, stop and give your Payroll department a huge thanks for all their hard work throughout the year. Thanks, Payroll and Accounting! Mark your calendars for next year: National Payroll Week is September 4-8, 2017.
Stay tuned for the next HR Roundup of HR news, trends, and updates!
Topics: FLSA, Labor Laws, Payroll, HR Trends, Reports, HR News, HR Roundup
So Many Laws. So Little Time.
Get the HR Laws Cheat Sheet.
Subscribe to the Fuse Blog. Claim your free resources. Get great HR content in your inbox.