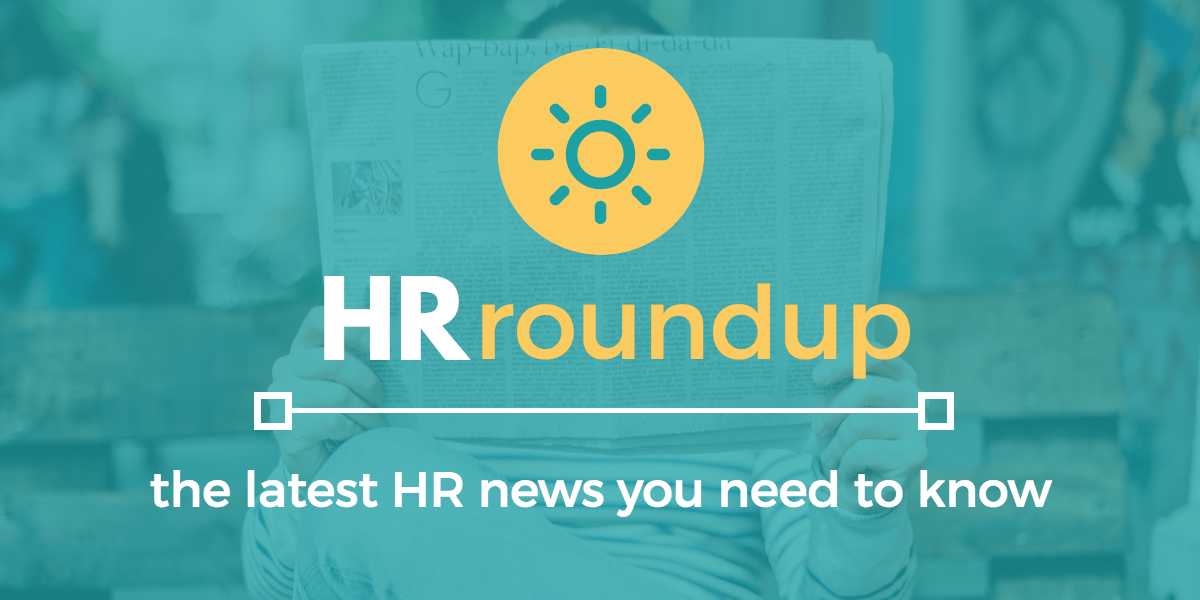 In this summer edition of the HR Roundup, a technology company inspires vacation for employee engagement, the IRS sends out responses to Letter 226-J, the FLSA cracks down on mishandled timekeeping, and a restaurant industry files a lawsuit to end a contentious rule. Keep reading for more HR news in our latest HR Roundup of 2018.
Payscale creates Independence Week for employees
With July 4th kicking off summer, the warm weather has many people taking days off for summer vacation or dreaming about the next barbecue or ice cream social. But this has managers scrambling to replenish short-staffed teams or struggling to engage employees at work. Without vacation, however, it's common for employees to overwork themselves without even realizing it, causing burnout, low productivity and low morale. But sprucing up your vacation policy will help keep the wheels running in your company without the threat of decreased productivity or employee burnout.
Take Payscale's experience as an example; the technology company declared an Independence Week, where 440 employees took the entire July 4th week off. For this vacation experience, Payscale hoped to achieve two goals: to give employees the confidence and support they need to completely disconnect from work and to have them feel recharged and refreshed upon return. With an intentional communication strategy in place, both customers and employees were made aware of office closure details and the purpose behind it. As a 24/7 technology company, Payscale positioned an on-call team to handle any urgent issues (this team gets an additional week off at a later time). Overall, the feedback from customers was overwhelmingly positive.
As the need to emphasize time off for productivity comes into sharper focus, establishing a positive mentality around employee vacations will become more important. Allotting vacation time for the workforce helps managers and the organization reap multiple benefits in the long run. Preventing burnout is simple if you value your employees and go the extra mile to create a culture where recuperation and re-engagement are valued. Implementing a system for submitting vacation requests or granting time off allows managers to plan work coverage ahead of time and create schedules that reflect budget and demand.
IRS issues the next step of the ACA penalty process
In effort to enforce full-time employee coverage requirements under the Affordable Care Act (ACA), the IRS began assessing excise tax penalties against Applicable Large Employers (ALEs) that didn't comply in 2015. For those who failed to comply, the IRS sent Letter 226-J to alert companies that the IRS determined an employer shared responsibility payment (ESRP) was owed.
To put it more simply: if you were suspected for a violation with the employer mandate of the ACA, you might've received a letter telling you how much money you owe. It's up to you to respond with an appeal by the deadline (a 30-day period) or pay the fine.
Now, the IRS will send out one of the five versions of Letter 227 in response to companies who answered:
Letter 227-J is used if the ALE agreed to the proposed ESRP liability in its response to the Letter 226-J. No further action is required, besides paying the ESRP liability bill.
Letter 227-K is used if the ALE provided additional information in response to Letter 226-J to inform that it should not owe an ESRP payment.
Letter 227-L is used if the ALE provided additional information in response to Letter 226-J and the IRS responds in with its proposed assessment. The ALE can agree with the assessment or request an appeal.
Letter 227-M is similar to Letter 227-L, but the IRS didn't revise its proposed assessment.
Letter 227-N is used to inform the ALE of the IRS's decision following an appeals discussion. No further action is required, besides paying the ESRP liability bill.
As the rounds of 2015 ESRP enforcement cycle is coming to a close with Letter 227, employers may expect a 2016 ESRP enforcement to begin soon. But it's important to note that the IRS hasn't indicated its completion of review for the 2015 reporting, so employers could still receive Letter 226-J. If you're still unsure if your company is ACA compliant, request a complimentary assessment from one of our ACA specialists to help get on track with the right tools you need.
Lunch Break Auto-Deduct Policy Results in Class Action
Lubbock County Hospital District, doing business as University Medical Center (UMC), has paid $119,175 in back wages to 197 emergency room workers to settle wage and hour claims, according the Department of Labor (DOL). Investigators found that the hospital deducted 30 minutes from emergency room employees' timesheets for lunch breaks—regardless of whether they took one or not. This violated the Fair Labor Standards Act (FLSA) law for reporting and tracking accurate times as well as applicable overtime violations for employees who worked through their lunch break.
The FLSA requires that employers compensate employees for all work time, "suffered or permitted", even if the work isn't authorized in advance or known by the employer. That makes meal time reporting problematic at workplaces where employees eat at their workstations or use their devices during lunch. Under the FLSA, employers may implement "auto-deduct" policies to automatically deduct a specified amount of time each day or shift for an employee's meal break. However, if employers aren't careful, these policies may trigger costly class-action litigation.
The best course of action for both employers and employees is to stay informed. Employers should regularly train new hires, employees and managers on auto-deduction systems and policies to avoid major penalties from the IRS and the Department of Labor. Automatic deductions are a viable option if policies and practices are structured carefully. It's wise to avoid payroll errors and maintain labor compliance with a reliable time and attendance tracking solution that allows you to budget labor costs, forecast overtime, and keep costs under control.
80/20 Tip Credit Rule Disputed by Restaurant Industry
In the restaurant industry, the "80/20 tip-credit rule" declares that employees who spend more than 20 percent of their working hours on non-tipped duties (also called side work) can't be paid the sub-minimum wage. In other words, employers may not reduce a tip-earning employee's hourly pay below minimum wage.
Earlier in July, the Texas Restaurant Association and the Restaurant Law Center filed a lawsuit hoping to prohibit the U.S. Department of Labor from enforcing guidance that restricts employers from using a tip credit for employees' side work. Richie Jackson, CEO of the Texas Restaurant Association, states their aim is to end the growing wave of litigation restaurant operators face as they wrestle with keeping track of how much time their tipped workers spend on tipped versus non-tipped tasks.
The interesting reality is that the "80/20 Rule" has never been a rule—it's an explanation in a field auditor's handbook. Although it's meant for guidance, it's promoted as a rule. It brings to question whether an 80/20 Rule violation is a valid Fair Labor Standards Act (FLSA) cause of action. However, many past litigations cited alleged violation of the 80/20 Rule in support of employees who were not eligible for the tip credit were entitled to back wages.
If the Ninth Circuit asserts its panel decision, and the Fifth Circuit Court of Appeals holds the 80/20 Rule invalid on an appeal, it would create a split in the circuits that could bring the issue before the U.S. Supreme Court. This case will be one to follow.
Compliance is a journey, not a one-and-done solution. With regulation changes and policy adjustments on the horizon, it crucial to stay up to speed with the latest HR news, trends and updates. Subscribe to our blog below to get updates sent straight to your inbox.
So Many Laws. So Little Time.
Get the HR Laws Cheat Sheet.
Subscribe to the Fuse Blog. Claim your free resources. Get great HR content in your inbox.