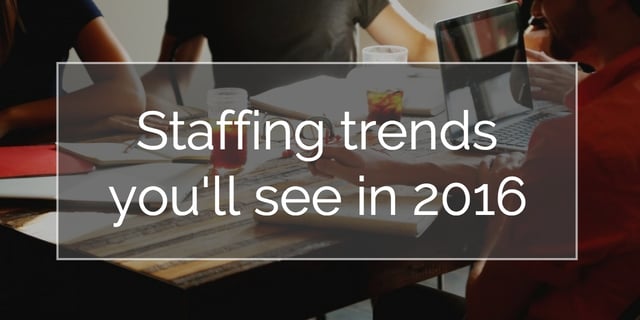 The process of finding the right employees for your organization is never a particularly easy one. Just finding someone who can perform the job tasks alone is challenging enough, but there are other factors to consider beyond ability. In the last few years, employers in all industries have faced some common challenges in the hunt for the best talent. Here are a few trends affecting the staffing process currently:
Contract and contract-to-hire jobs on the rise
Contract arrangements can be attractive from an employer's standpoint for obvious reasons. Before committing to bringing on an employee long-term, employers have the opportunity to test their soft skills, their culture fit, and their ability to perform their job tasks successfully. If the employee isn't a great fit, the company hasn't been put in the position of having to fire someone.
Contract or contract-to-hire positions may also be interesting for some job candidates who are more flexible. The old ideal of joining a company and working with them until retirement has lost its shine for a lot of younger job seekers, who are more focused on personal growth and development over the course of their careers. For candidates with this mindset, contract positions a great way to learn new job skills and expand a professional network, which can lead to other future opportunities.
However, some job candidates will always be turned off by contract roles— the lack of stability and benefits can be nerve-wracking for personalities that require more certainty. Contract roles are also not a great fit for roles where employees may need more structure or step-by-step training. To avoid writing off potentially great employees who just don't thrive in instability, it's a good idea to only hire contractors for roles that require flexibility for success.
Competitive market for strong talent in many industries:
Much has been made of the competition for the best talent, particularly for more specialized and technical positions. It's certainly resulting in a longer hiring and recruiting process for many companies. Some employers find that they are having to offer much higher salaries than they previously anticipated in order to fill crucial roles.
According to SHRM research, one way companies are setting themselves apart is to start incorporating flexible work arrangements. This can include things like casual dress, nontraditional hours, a compressed workweek, and telecommuting. While millennials are often mentioned as the demographic most likely to want these perks, research tells a different story. Offering flexible work arrangements— particularly telecommuting— has proven to be a successful tactic to help recruit all age groups, including more seasoned employees.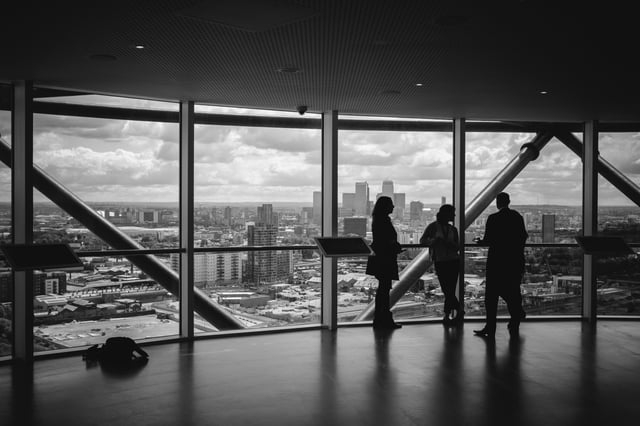 The skills gap will require employers to get creative:
One cause for the competition for great talent is the so-called skills gap; while there are a lot of people looking for jobs, their skills are often not able to meet the needs of potential employers. This has made some companies get creative about how they fill their open roles.
One approach: sourcing passive candidates (often with the help of outside recruiters). These are people who are currently employed and not actively looking for a new position. This can be a time-intensive process and a logistical challenge. It can also involve having to offer attractive enough salaries and benefits to entice qualified candidates out of their current companies.
Another (potentially more feasible) option is to tap into the existing workforce and train employees for roles that need to be filled in other departments. This has the dual benefit of helping employees' personal growth and saving employers the headache of trying to find qualified employees from other companies. Additionally, investing in employees' development can be a solid retention strategy.
These trends affect some industries more than others— the more specialized a workforce, the harder it is to find candidates with the right experience. Are there any unique staffing trends or challenges in your industry? Have you seen any creative solutions to these dilemmas? Share them with us in the comments section!
Topics: HR Trends
So Many Laws. So Little Time.
Get the HR Laws Cheat Sheet.
Subscribe to the Fuse Blog. Claim your free resources. Get great HR content in your inbox.