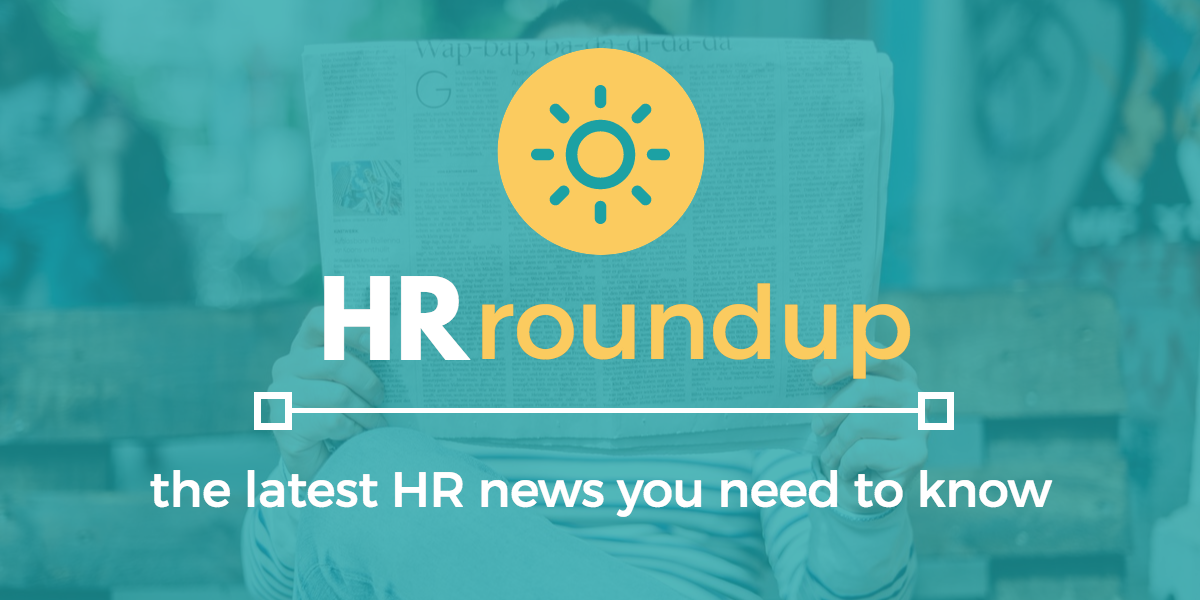 Next hurricane season, don't expect your pizza delivery in the midst of an evacuation. Despite a current administration that favors employers, some ordinances passed and proposed in February went in favor of workers, including pizza delivery guys. In this article, we look to Texas and Florida for the latest in HR legislation, as we expect their changes to be the start of larger trends across the nation. We'll also take a look at leave management's biggest challenges and Fortune's Best Companies to Work For list in 2018.
Nearly a quarter of the way through 2018, and there's a lot going on in the world of Human Resources. Keep reading for more HR news in our latest HR Roundup!
---
Proposed ordinance aims to protect employees complying with evacuation orders
Last year's hurricanes served as reminders to us all about the importance of crisis management planning. We had plenty of examples of what to do—and what not to do. Remember the Pizza Hut manager who threatened to punish employees who evacuated for too long during Hurricane Irma? Well, Pizza Hut isn't the only one revisiting policies on how to handle employees in natural disasters. A proposed ordinance went before Miami-Dade County in Florida that would prevent employers from retaliating against employees who evacuate under county orders. Under this proposed ordinance, if a non-essential employee complies with county evacuation orders during a declared state of emergency, employers may not withhold wages, demote, or terminate the employee for not working. Penalty for noncompliance will start with a base of $500. According to the county's code, essential employees are those who are "critical to the performance of the employee's department or agency's mission during disaster situations within Miami-Dade county." This proposal also narrows the essential employees to those employed by specific employers like hospitals and health care providers, public and private utilities, and government agencies.
Other companies like Starbucks have already stepped up without ordinances to offer pay to employees who were not able to work due to evacuation. Whether or not your county prohibits retaliation against county evacuations, your company should revisit the issue. Experts expect more counties in natural disaster-prone areas to follow in Miami-Dade's footsteps.
---
Austin brings paid sick leave to the Lone Star State
After a 9-2 City Council vote, Austin became the first city in Texas to mandate paid sick leave for non-government employers. This ordinance will require private employers to give their workers up to 64 hours of paid sick leave. Paid sick leave hours will accrue at the rate of one hour for every 30 hours worked. Companies with 15 or fewer employees can cap their hour allotment at 48 hours. The ordinance will go into effect on October 1, 2018. Employers with five or fewer employees, often referred to as micro-businesses, will have until October 2020 to comply.
Advocates for the ordinance, like former Texas Senator and current Austin resident Wendy Davis, believe this regulation will have a "unique impact" on women and help boost morale for all workers. Critics would like to see a paid sick leave ordinance that could offer benefits to a wider range of businesses in the community. This ordinance is part of a larger trend in the U.S. with nine states and the District of Columbia having already regulated paid sick leave, and many more cities following suit. HR professionals should stay familiar with legislative proceedings at their city and state levels.
---
Survey reveals employers' biggest challenges with leave management
Has leave management turned into an arms race for employers? As laws increase at the state and local levels, and the job market favors candidates, employers may find it more difficult than ever to keep pace with the growing expectations—and challenges—for leave benefits.
In an annual survey, Disability Management Employer Coalition (DMEC) asks about leave management benefits, policies, and responses. In the seven years DMEC has been running the surveys, the evident trend lies with outsourcing. Shifts in leave policies and benefits mean more companies turn to outsourcing to meet their needs. This can be costly, but the cost of noncompliance is greater.
What's the biggest challenge with leave management? According to employers, it's training supervisors on leave requirements and management. Employers report difficulty relying on their managers to enforce leave requirements. They can't trust managers to ensure employees do not abuse leave benefits. In fact, DMEC's survey results showed a year-over-year increase in survey responses reporting a "lack of interest and exposure by supervisors and managers creates problems."
No matter your company size, keeping pace with leave management is no simple task. For HR, an important first step is prioritizing leave management education for supervisors and managers.
View our ultimate guide to employee management and see how streamlining HR functions provides a competitive advantage. >>
Fortune releases their 2018 list of 100 Best Companies to Work For
Fortune released their 100 Best Companies to Work For list with Salesforce, Wegmans, and Ultimate Software taking their places on the podium. Every year, Fortune and Great Place to Work score businesses in the U.S. with more than 1,000 employees in search of the best place to work for all. While big bonuses and office tap room perks contribute, the list aims to score companies for overall work experience for all types of employees whether it's paid parental leave, robust wellness programs, or professional development opportunities.
According to Great Place to Work, "each company is scored on our analysis of anonymous employee responses to more than 50 survey questions on our Trust Index Survey, together with our evaluation of company programs and practices as measured through our Culture Audit assessment." When choosing the companies to make the list, Fortune and GPW measure companies based on executive team effectiveness, innovation, financial growth, values, people-focused programs, and employee reports in the following areas:
High levels of trust
Credible and respectful leadership
Pride in the their work
Camaraderie
Fortune and GPW not only compile a list of the overall best companies to work for, but also give a break down of best places to work for based on some specifics like parents, women, diversity, millennials, and giving back.
If you're looking for some ideal companies to model your company culture and employee experiences after, this list may be a good place to start.
Topics: HR News, FMLA, HR Roundup
So Many Laws. So Little Time.
Get the HR Laws Cheat Sheet.
Subscribe to the Fuse Blog. Claim your free resources. Get great HR content in your inbox.