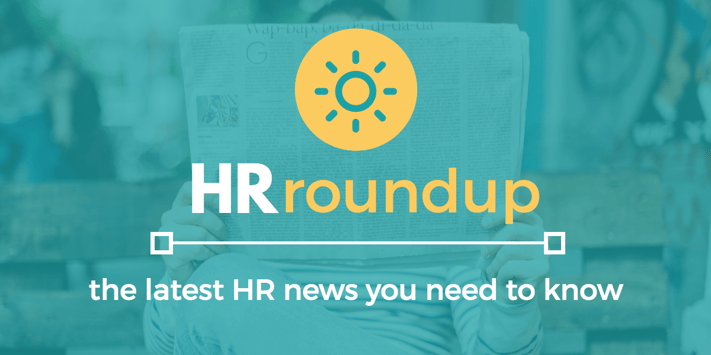 This month, all eyes have been locked on the Senate. Debates surrounding the Affordable Care Act and the future of American healthcare continue on Capitol Hill. But that's not all that's been happening in HR news lately. In July, the USCIS released a new I-9 form and we gained insight into employers' hiring plans for the rest of the year. Keep reading for this month's HR roundup, with the HR news you need to know.
Senate passes motion to move forward on healthcare debate, rejects ACA repeal without replacement
On Monday, July 17, 2017, the Better Care Reconciliation Act (BCRA), GOP Senate healthcare bill to repeal and replace the Affordable Care Act, fell short of votes to pass as more Republicans raised opposition to the the bill. Senate Majority leader Mitch McConnell (R-KY) proposed a repeal-only (and replace later) strategy that also met opposition from Republican Senators. McConnell's repeal strategy could wipe out the rule for people to have health coverage. On Wednesday, July 19, President Trump invited all the GOP Senators to the White House for lunch, with great hopes to change the minds of those in opposition.
On Tuesday, July 25, the Senate succeeded in passing a motion to proceed with the health care debate. This allows them to continue forward with the vote on the bill to repeal and replace the ACA. Vice President Pence cast the tie-breaking vote that passed the motion. Days after a brain cancer diagnosis, John McCain (R-AZ), made it to the Senate floor to add in his affirmative vote. The following day, McConnell held a vote for his repeal-only plan that would give lawmakers two more years to develop a replacement. Opposing Senators believe this will only create more chaos in an already unstable situation for the American people. The Senate rejected the repeal now, replace later proposal with votes tallying 45-55. If it had passed, the repeal would still take two more years before going into effect. This would give Republicans a so-called transition period to develop a replacement plan.
In the meantime, the IRS is moving forward with enforcing ACA compliance. The IRS will continue holding Applicable Large Employers (ALEs) responsible for ACA reporting. Recent notices from the IRS indicate that they may send enforcement notices to inform employers of noncompliance penalties before the end of the year.
Study shows employees want more communication with HR
A recent study from employee communication app, EmployeeChannel, shows employees want to hear more from HR. In the survey with 1200 respondents across the U.S., employees responded to questions about office communication. Most respondents agreed that frequent, effective communication with HR promotes positive experiences in the workplace. They also believe open communication should be a priority for HR and their employers. Yet, only 16% of those employees feel "connected and engaged" with their employers. An overwhelming 75 percent feel that HR connects and engages them "never or rarely" or "sometimes."
Going into the study, EmployeeChannel wanted to discover the different communication needs of different types of workers. They felt office workers would have different needs from remote employees or non-desktop workers.
"It turns out that—regardless of their work environment—people are just people when it comes to communication. They all highly value communication from HR and would benefit from a new digital approach to employee communication, " Steve L. Adams, CEO of EmployeeChannel, said about the study results.
While every workplace and its company culture may differ, employees everywhere want to be known and valued. Employees who feel appreciated and connected to the company's mission will be engaged employees. In turn, they'll give their best to your organization. If you surveyed your employees today, how would the results differ from this study? Let this study encourage you to continue on your initiative for better employee engagement in your organization.
New Form I-9 released for employment eligibility verification
Earlier this year, the United States Citizen and Immigration Services (USCIS) made a change to Form I-9—and things are changing again. Form I-9 serves to prove eligibility to work in the United States. The latest I-9 form contains revisions to the instructions along with updates to the list of accepted documents. Employers may begin using the new forms immediately, but have until September 18, 2017 to switch to the new I-9. They may continue using the previous version (revision dated 11/14/16) until September 17, 2017.
Changes to Form I-9 instructions include:
Changed the name of the Office of Special Counsel for Immigration-Related Unfair Employment Practices to its new name, Immigrant and Employee Rights Section.
Removed "the end of" from the phrase "the first day of employment."
Changes to the list of acceptable documents for Form I-9 include:
Added the Consular Report of Birth Abroad (Form FS-240) to List C.
Combined all the certifications of report of birth issued by the Department of State (Form FS-545, Form DS-1350, and Form FS-240) into selection C #2 in List C.
Renumbered all List C documents except the Social Security card.
For more information on these changes, see the USCIS Handbook for Employers M-274.
To prove eligibility to work in the U.S., employees must complete an I-9 form and provide their employer with the required identification. Employers must ensure proper completion of the form and verify employees meet the identification requirement. The employer must keep the forms for a specified time and have them available for inspection by an authorized government officer if needed.
Employers to increase hiring in competitive market for second half of 2017
CareerBuilder's latest Midyear Job Forecast report shows that employers intend to increase hiring in the second half of 2017. The forecast reveals that 60% of U.S. employers surveyed plan to hire full-time employees between July and December. That's up from 50% at the midyear point last year. Additionally, 46% of employers intend to hire contract and temporary workers in the later half of the year, up from 32% this time last year.
The report revealed the industries that will lead the hiring push in the second half of 2017. All the following top industries perform above the national average for hiring:
The Midyear Job Forecast also revealed that 72% of employers feel under pressure to pay employees more. A recovering economy, a new generation entering the workforce expecting higher salaries than their predecessors, and increased competition in the labor market could be contributing factors. Matt Ferguson, CareerBuilder CEO and co-author of The Talent Equation, sees employers "moving quickly to recruit candidates and are willing to pay more across job levels."
Ferguson believes the current climate of the labor market puts job seekers in driver's seat. Employers and HR face the challenge of remaining competitive in hiring.
Topics: ACA, Labor Laws, HR Roundup
So Many Laws. So Little Time.
Get the HR Laws Cheat Sheet.
Subscribe to the Fuse Blog. Claim your free resources. Get great HR content in your inbox.