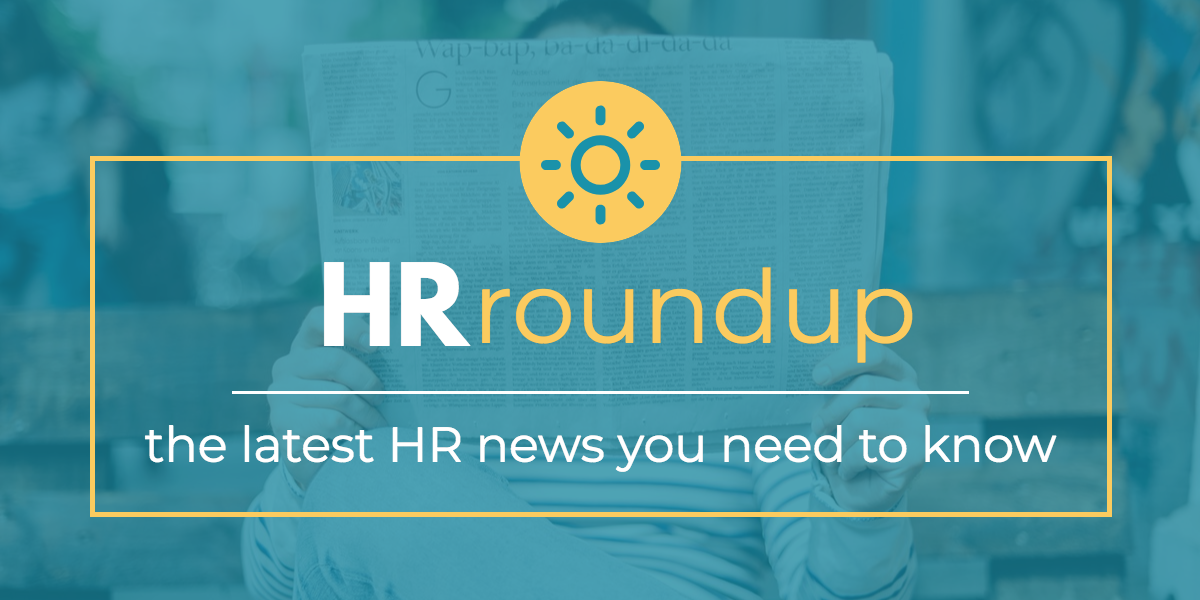 For some people, the end of August means back-to-school shopping and parent-teacher conferences. But even for people without school-aged kids, the beginning of a new school year usually means fewer coworkers out on vacation and the return of full workplace productivity. As the pace of work starts to pick up again for the fall in many offices, there's plenty of news HR managers need to know. Here are a few stories to get you up-to-speed:
---
Employers' healthcare costs to rise further in 2020
According to a new study by the nonprofit National Business Group on Health (NBGH) conducted in May and June, large self-insured multistate and global employers indicated that they expect their healthcare costs to rise by 6% in 2020. This is in line with employers' cost-increase expectations every year since 2015.
While these increases have held steady, "it is still a sizable increase in health care budgets, well above general inflation, and representing millions each year for the average large employer," noted Brian Marcotte, CEO of NBGH. The increased cost of healthcare coverage also outpaces employee wage increases, meaning a larger percentage of employee pay will go toward covering their part (generally 30%) of their health insurance.
In an attempt to manage these increases, 41% of the surveyed employers indicated that they plan to use cost-saving strategies such as telemedicine (including virtual mental health counseling), decision support, and claims assistance.
But these efforts will only be useful when they're accompanied by a concerted push to educate employees about the tools at their disposal, according to Kim Buckey, VP of client services at DirectPath, a benefits education, enrollment, and healthcare transparency firm. "While telehealth, prescription management, and condition management programs are all useful, they will have little to no impact on costs unless employees understand their value and why and how they should use them. The onus is on employers to educate their workforce about 'what's in it for them.'"
Read more about this issue here.
---
DOL clarifies appropriate use of FMLA time
At the beginning of the school year, some employees may need extra flexibility to get their kids' schedules and responsibilities sorted out. But for companies with more rigid schedules, it can be challenging to know how to classify time off for this kind of family responsibility. In response to a request by two parents of children with special needs, the Department of Labor recently released clarification about the use of FMLA time for Individualized Education Plan (IEP) meetings.
IEP meetings, which are held four times throughout the school year, are meant to review students' progress and allow school staff to make necessary adjustments to students' educational plans. These meetings involve the participation of various stakeholders, such as school psychologists, speech pathologists, occupational and or/physical therapists, and special education teachers.
In the case that sparked the DOL's opinion, one of the parents' employers approved the use of intermittent FMLA time to take children to medical appointments, but refused to grant FMLA time for IEP meetings. However, the DOL determined that these meetings qualify for FMLA guidelines, because "care for a family member includes both physical and psychological care... 'to care for a family member with a serious health condition includes 'to make arrangements for changes in care.'"
That means employers need to handle FMLA requests for IEP meetings just like any other intermittent FMLA leave request. In most cases, this should not be a last-minute request, so employees should attempt to provide advance notice for any future meetings.
Read more about the DOL's clarification here.
---
Postmates introduces new benefits for gig workers
The rise of the so-called "gig economy" has been a source of controversy for the past several years. While companies like Uber and Lyft offer convenience for consumers and flexible work arrangements for drivers, questions abound about the companies' obligations to the people who work for them. The question of whether gig workers should be classified as employees or independent contractors has yet to be settled, including whether or not they should be entitled to healthcare benefits.
For their part, online delivery service Postmates announced a new initiative this month that they hope will push the conversation about gig workers' benefits forward. In a statement on their website, Postmates said:
"Every day it seems like there's a new debate about the future of the gig economy. That's a good thing, because as our economy changes, so must the ways we protect our workers. At Postmates, we think our industry can do a whole lot better. We believe it's time for a new deal for gig workers that offers economic opportunity, flexibility, and a strong safety net with great benefits."
As part of their new initiative, the company plans to offer its workers access to healthcare options, free occupational accident insurance, and free access to online college courses and professional certifications. According to their statement, they hope this will eventually result in an "industry-wide benefits fund" that ensures "all workers have access to benefits like health, on-the-job accident insurance, career development programs, and disability and long-term retirement savings."
Read more about Postmates' new benefits package here.
That's all for this month's HR roundup. Be sure to subscribe to the Fuse Workforce blog to stay up to speed on what's happening in the world of work until next month.
So Many Laws. So Little Time.
Get the HR Laws Cheat Sheet.
Subscribe to the Fuse Blog. Claim your free resources. Get great HR content in your inbox.