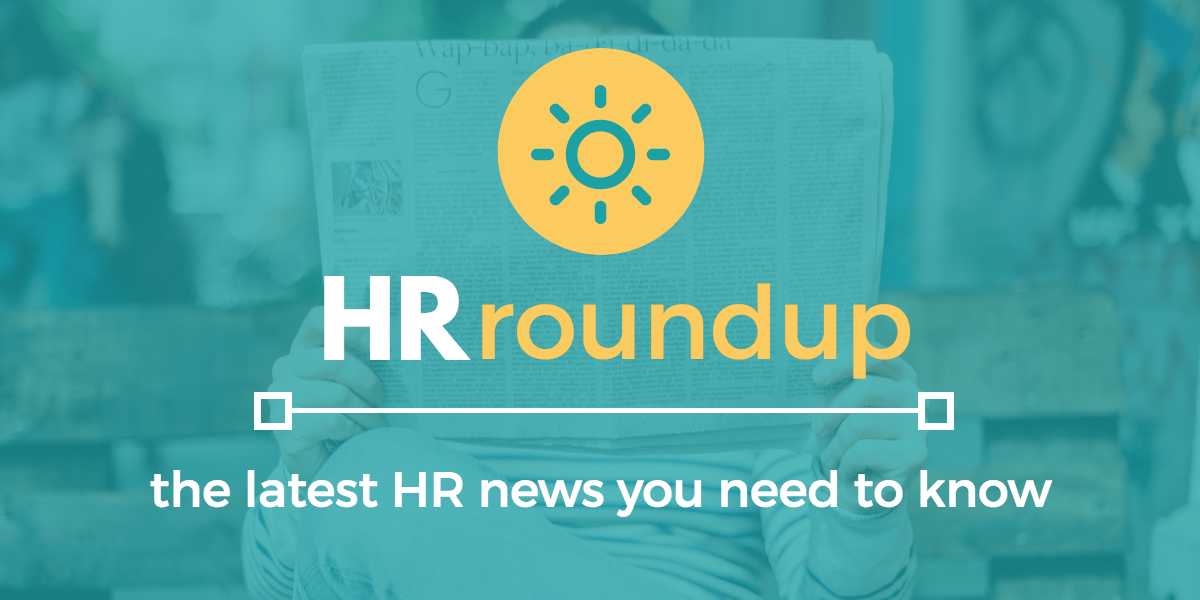 Mapping your HR strategy to changes in legislation and trends can draw you in different directions. Before you know it, the knowledge you had yesterday is obsolete today. This rings true in employment practices, demographic changes, and regulations.
In this latest edition of the HR Roundup, powerful movements and campaigns help drive change for the EEOC, the current benefits landscape shapes priorities and challenges for employers, millennials choose the top-rated workplaces in 2018, and DOL finalizes the AHPs expansion rule. Keep reading for more HR news in our latest HR Roundup of 2018!
EEOC leverages the #MeToo Movement
Congress added $16 million to fight sexual harassment and discrimination in the workplace. Now, in 2018, this makes the total budget for the Equal Employment Opportunity Commission (EEOC) $379.5 million. This marks a huge win for the EEOC, considering it's the first budget increase in eight years.
The #MeToo movement and Time's Up campaign have fueled the national conversation addressing sexual misconduct in the workplace. But the progress for solutions to cases and prevention has been slow. Handling sexual complaints may take up to 295 days on average, according to this U.S. Today's report. With 6,696 charges alleging sexual harassment and 84,524 workplace discrimination cases from the 2017 fiscal year, the agency hopes new funding will help manage charges more quickly and thoroughly. Victoria Lipnic, a leader in the EEOC task force, stated, "We have a roadmap given the work we have done at the EEOC. We have the attention and commitment of the range of different actors in society that we need. Together, we can channel that energy to create significant and sustainable change." The legal defense resources garnered from Time's Up made the next steps for the EEOC more accessible. In addition to new funding, the EEOC filed seven lawsuits charging firms across the country with sexual harassment in hopes to reinforce to employers that misconduct violates federal law.
Sexual harassment is not news for the EEOC. The weight of these circumstances became a heavy reality with national movements, but it also reveals the backlog of problems that have existed for a while. Preventing and addressing sexual harassment should be a continuous effort in the workplace to be taken seriously in legal and cultural considerations.
HUB Releases Employee Benefits Barometer 2018 Report
HUB International released an annual study of today's HR professionals' priorities, challenges, and opportunities in the changing benefits landscape. With tight budget constraints, changing regulatory environments, shifting talent acquisition, and retention trends, providing an attractive benefits package presents hefty challenges for an HR executive. HUB's survey findings shed light on how to explore current practices around benefits decision-making in hopes to encourage the adoption of an effective long-term approach.
Here are some of the key points in the study:
Cost and employee guidance remain top priorities

Sixty-six percent of HR executives state selecting managing costs is a major priority.
Forty percent cited helping employees make more informed decisions when it comes to choosing benefit packages.
Many HR professionals highlighted increased cost concerns without the need to significantly increase employee cost share. It's also a priority to educate and engage employees in benefits planning.
HR professionals spend less than one year in advance planning benefits

Sixty-six percent of respondents have a short-term planning cycle, including making changes to plan options, funding, and contributions.
With a reactionary approach to planning benefits, HR professionals miss the opportunity to craft a multi-year benefits planning that anticipates and addresses the future risks and opportunities.
Few prioritize the need to address benefits for a multi-generational workforce
Only 20 percent of respondents list meeting the diverse needs of a multi-generational workforce as a priority in 2018.
Taking account of generational differences is important to design benefits packages. A one-size-size-fits-all benefit package is a thing of the past; employers should consider choice, flexibility, and customization to engage and retain an increasingly diverse workforce.
The study reports popular cost management strategies to reduce costs and offer more choice in benefits, such as:
Voluntary benefits
High deductible health plans
Telemedicine
Winning over talent with a competitive salary may be a start, but offering benefits and perks promotes better work habits and reduces employee turnover. If your organization hopes to be a competitor in today's talent market, consider rethinking your benefits strategy. Including benefits that contribute to employees' financial wellness could mean the difference between retention and loss.
DOL finalizes Association Health Plan Expansion Rule
Starting September 1, 2018, the Department of Labor (DOL) has issued a final rule that expands consumer availability of association health plans (AHPs). This rule levels the playing field for small businesses looking to band together and buy health insurance without regulatory limits that individual states and the Affordable Care Act (ACA) impose on smaller employers. Operating as an independent market, AHPs will be able to scale plans and provide more affordable benefits. Secretary of Labor Alexander Acosta believes it will help families and employee groups to have more choice, more access, and more coverage. According to Acosta, the final rule will also implement safeguards to enforce anti-discrimination protections for enrollees.
Under the rule, there are requirements for employers looking to form an AHP:
Only a "bona fide group or association" can create an AHP—this excludes providers and related healthcare professionals. But it allows payers and related organizations to consult others by preparing claim administration, formulary guidance, and provider network design.
AHPs need a "commonality of interest" among individuals looking to form a group. For example, a commonality includes individuals who have similar geographical locations and professions. Members can fall in the same trade, industry, or profession through the U.S. or in the same place of business within the same state or common metropolitan state.
Employers who participate in a benefit program (directly or indirectly) exercise control over the program, both in form and substance.
The DOL expects a substantial number of uninsured people will enroll in AHPs for its affordability. The U.S. Congressional Budget Office (CBO) predicts that 400,000 people will enroll and 3.6 million people will switch coverages.
Indeed Publishes Top-Rated Workplaces by Millennials
Time for a reality check: Millennials are not the same group of people we used to know. Now, they're in their 30s and make up the largest generation in the U.S and 35 percent of the nation's labor force. Indeed, the employment-related search engine, released a report of the top-rated workplaces picked by millennials, which confirms or casts away some common myths about the millennial workforce.
Based on employer ratings and reviews by millennials on Indeed, here are the ten top-rated workplaces:
Northrop Grumman
Discover Financial Services
Kaiser Permanente
Delta
Southwest Airlines
Apple
Pfizer Inc.
Capital One
EY
The Dow Chemical Company
Millennials take an interest in a broad range of industries from finance and travel to security and healthcare— not just tech and startups. But examining data and reviews shows that this generation holds their strong commitment to values. According to a Gallup survey, millennials highly value opportunities to learn and grow in organizations, as they consider their roles as a stepping stone for future growth and success in their careers. Many companies share common features that resonate with the millennials. Factors like opportunities for growth, socially-responsible programs, flexible work environments, generous healthcare policies, and tuition reimbursement all shape the modern millennial job priorities.
At Kaiser Permanente, employees create Individual Development Plans to promote growth opportunities, while EY provides a structured curriculum of over 1,000 courses. Northrop Grumman makes a proactive commitment towards society by providing STEM education for schools and supporting programs for troops and veterans. Discover Financial Services provides on-site fitness centers, healthy eating programs, and mother's rooms. Almost all listed companies offer some sort of tuition assistance.
The market is continuously shifting, and you don't want to miss out on the latest news and trends in the HR landscape. Keep your finger on the pulse and subscribe now.
So Many Laws. So Little Time.
Get the HR Laws Cheat Sheet.
Subscribe to the Fuse Blog. Claim your free resources. Get great HR content in your inbox.