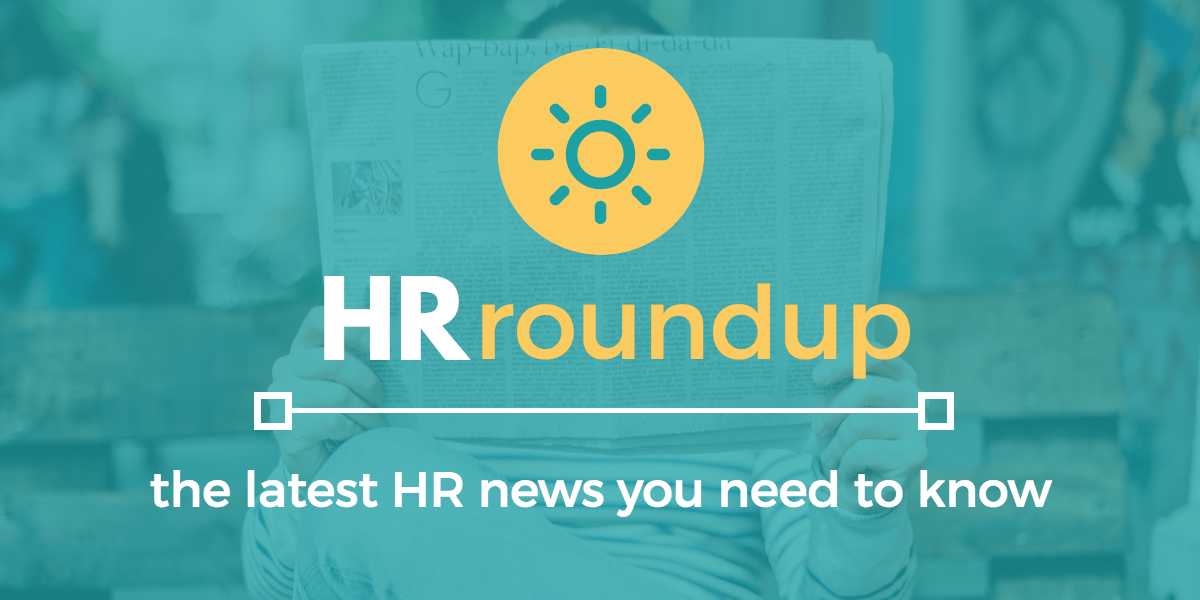 We've officially entered the holiday season, and we're within striking distance of the new year. Just in time for the holiday rush, Walmart adopted a predictive scheduling system—a big move for the retail giant that may help set the standard for other retail employers. The Supreme Court ruled in favor of firefighters in a unanimous vote, work stress has continued to increase in the last five years, and employers shudder at the thought of competing with Amazon's HQ2 in the already-tight talent pool. That's what we're covering in this month's edition of the HR Roundup, a collection of the top news HR professionals need to know.
Walmart adopts predictive scheduling system to provide employees with consistency and flexibility
Walmart announced its adoption of a new predictive scheduling system that could save store managers up to eight hours a week and provide for more predictable and flexible scheduling for its employees. The app, called My Walmart Schedule, allows employees to view their own schedules, swap shifts with co-workers, and pick up unfilled shifts. The app aims to provide employees more consistency in their schedules and allow for employees to plan their lives outside of work further in advance without worrying about scheduling inconsistencies.
Walmart's app coincides with the scheduling method referred to as "core hours." Employees who work on a core hours schedule will be able to work the same weekly shifts for 13 weeks. In addition to the consistency and flexibility for its employees, Walmart believes the new scheduling system will help store managers spend less time on scheduling and more time on the sales floor with employees and customers.
While legislation around predictive scheduling is far from being a widespread practice in the U.S. (Oregon is the only state with legislation requiring certain employers to use predictive scheduling), local governments in cities like San Francisco, New York, and Seattle are setting new standards for employers by adopting local laws around the scheduling method. Employers in the retail and food service industries, in particular, should keep a close eye on legislation surrounding predictive scheduling. While these laws help protect workers, more employers are beginning to see the advantages to their businesses surrounding productivity, morale, and turnover.
Supreme Court casts a unanimous vote in age discrimination case
In a unanimous vote, the U.S. Supreme Court ruled in favor of two Arizona firefighters in a lawsuit against the Mount Lemmon Fire District. The firefighters, the two most senior crew members at the time, claimed they were fired based on their age. The Mount Lemmon Fire District argued the employees were let go due to lack of participation in volunteer assignments. Adding to their arguments, the Fire District also claimed the age discrimination law did not apply to them because they had 13 employees at the time the oldest employees were let go. This, they believed, put them well below the 20-person threshold requirement for the private sector.
While the Age Discrimination Employment Act (ADEA) covers private-sector employers with 20 or more employees, Associate Justice Ruth Bader Ginsburg wrote in a statement that the ADEA covers state and local governments without regard to the number of workers they employ. This comes from, as Ginsburg noted, the 1974 amendment that says the term employer "also means a State or political subdivision of a State and any agency or instrumentality of a State or a political subdivision of a State" without any numerical threshold. Knowing your rights and responsibilities as both an employer and employee is valuable in maintaining proper workplace compliance and knowing how to respond when things don't go as they should.
Survey shows an increase in work-related stress over the last five years
It's no secret that workers in the U.S. are stressed—but now we're more stressed than ever. A new study from Korn Ferry reveals workers are more stressed than they were five years ago. The number one trigger for this stress? The boss. Organizational changes (a new boss or department change) also contribute to a raised stress level. The study also found more than three-quarters of respondents said their personal relationships have been negatively affected by their stress at work. Two-thirds reported losing sleep due to work-related stress.
Korn Ferry senior partner, Dennis Baltzley, recommends employers make employee goals clear and attainable. "There is the old adage that if you want something done, ask a busy person," said Baltzley. "And while most professionals thrive on rewarding and challenging tasks, it's critical that they have work/life balance to stay healthy and productive. Employers should be mindful of creating a work environment that offers employees clear, attainable goals."
When employees are stressed to the point of losing sleep, it's not just productivity that slumps. This can have an effect on your entire workforce, leading to low engagement and turnover. But it's not just the monster bosses and micromanagers causing stress. Other studies show a lack of proper training and feeling overwhelmed with other tasks keep managers from performing adequately in their leadership roles. To prevent turnover and reduce stress in the workplace, it's important for employers to focus on training and developing managers for their roles, who can, in turn, help the employees reporting to them.
HQ2 decision will bring some 50,000 new jobs to New York and Virginia
On November 13, Amazon made the official announcement we've been waiting for: the location of HQ2(s). In a press release, Amazon said it will "invest $5 billion and create more than 50,000 jobs across the two new headquarters locations, with more than 25,000 employees each in New York City and Arlington." In addition, Amazon also announced its new Operations Center of Excellence would open in Nashville, bringing more than 5,000 jobs to Tennessee.
Jeff Bezos, founder and CEO of Amazon, believes "these two locations will allow us to attract world-class talent that will help us to continue inventing for customers for years to come."
Great news for Amazon and Jeff Bezos, but what about the rest of us? If your company is competing for talent in similar pools as Amazon and Google (who also announced a New York expansion), you may be wondering how your company can measure up? Katie Bardaro, Chief Economist at PayScale, recommends employers determine the overall level of employee satisfaction and ensure employees are being paid at or above market value.
"In today's tight market, attracting and retaining people is a core strategic initiative for many organizations, but might become even more imperative for companies who find themselves competing with Amazon in the new year," said Bardaro. In the candidate's market, it's more important than ever to ensure your organization is not only offering competitive wages and benefits but also an attractive workforce experience that boasts a solid company culture and a transparent company mission.
IRS extends deadlines for Form 1095-C & transition relief
At the end of the month, the IRS issued a notice saying it would extend the deadline for furnishing Form 1095-C to employees. After consulting with stakeholders, the IRS determined that employers, insurers, and other providers of Minimum Essential Coverage (MEC) will need an extended period of time to gather and analyze the necessary information to prepare Forms 1095-B and 1095-C. The deadline has been extended from January 31, 2019, to March 4, 2019.
This IRS notice also extended the good-faith transition relief through the 2018 tax year from section 6721 and 6722 penalties to the 2018 information reporting requirements under sections 6055 and 6056. Remember, good-faith transition relief can be applied only when reasonable efforts to maintain ACA compliance and meet ACA reporting deadlines have been demonstrated.
That's it for this month's HR Roundup. Subscribe to our blog below to get HR news delivered to your inbox!