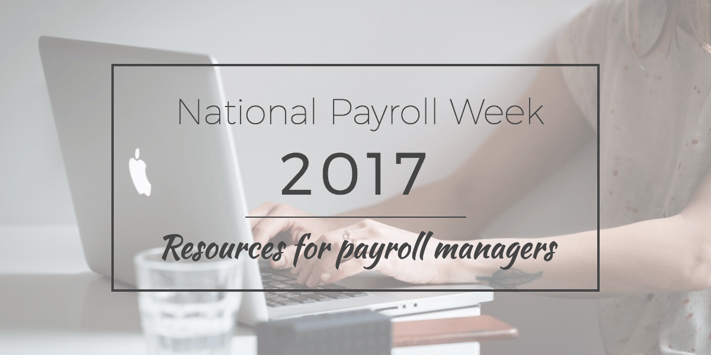 Happy National Payroll Week! Since its founding by the American Payroll Association in 1996, NPW has celebrated payroll professionals and sought to highlight their crucial contribution to the nation's workforce. According to the National Payroll Week website, the celebration "is a national campaign to help America's workers understand more about their paychecks, the payroll withholding system and other payroll-driven benefits."
At Fuse Workforce Management, we're well aware of the valuable contributions of payroll professionals, as well as some of the key challenges they face in doing their jobs. That's why we've published several articles to help make their jobs a little bit easier and more productive.
Payroll managers, take a look at these resources to help you...
… stay in the know
...be more productive
...choose the best tools for your job
We've also assembled some of these articles into one handy guide, meant to help you save time and drive results. You can grab your copy here.
Enjoy your week, payroll managers! Thanks for all the important work you do.
Topics: Payroll
So Many Laws. So Little Time.
Get the HR Laws Cheat Sheet.
Subscribe to the Fuse Blog. Claim your free resources. Get great HR content in your inbox.