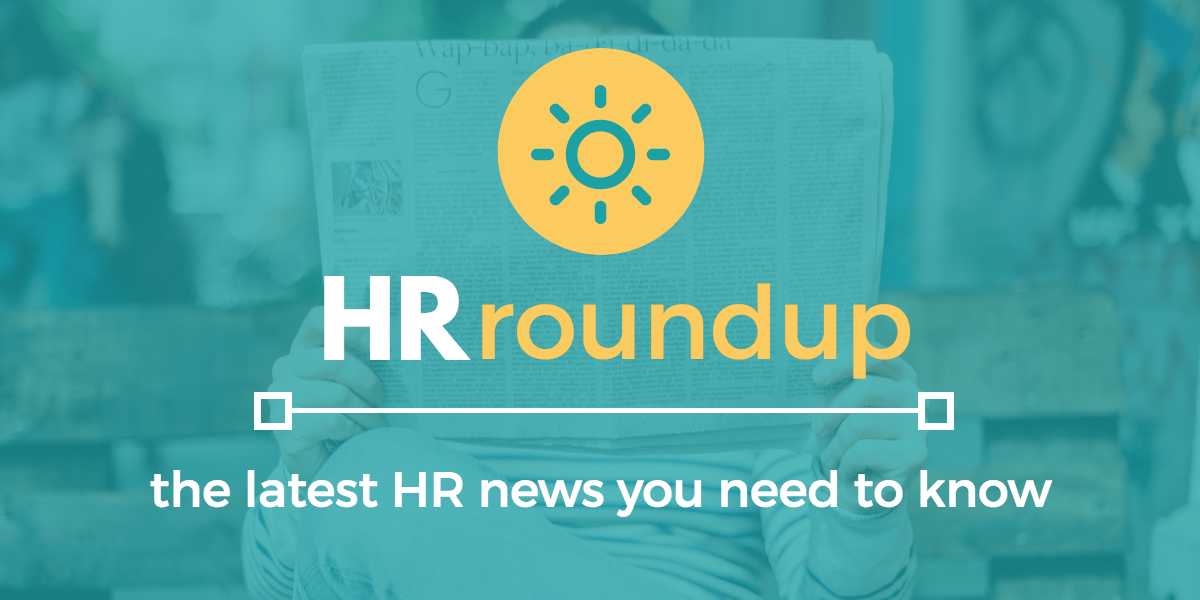 This month, Google upgrades their talent platform with AI, and soft skills are in demand at the top Fortune 500 companies. That's not all that's been happening in HR news lately. In August, Columbus joins the fight for ACA, and the EEOC sued a global company for disability discrimination. Keep reading for this month's HR roundup, with the HR news you need to know.
Google's Cloud Talent Solution powers job searches for recruiters
Google just upped their hiring and recruiting game with their development platform, Cloud Talent Solution.
Originally released as Cloud Jobs API in 2016, the platform is designed to streamline recruiting that takes account of desired commute time, mode of transit, and other preferences. With the help of artificial intelligence (AI), Google rolled out a new feature to make finding qualified job candidates easier for recruiters. The Profile Search feature allows staffing agencies and hiring companies to sift quickly through resumes of past candidates by using natural phrases like "mid-level manager" or "back-end engineer". It is only available in private beta.
Google isn't the only tech giant to enter the hiring and recruiting field. Along with other of the biggest names in tech (Facebook and LinkedIn), the company moves forward to innovate and integrate tech to deliver the best candidate experience—ultimately, a win for both the recruiter and the job seeker.
Columbus joins the ACA defense against the Trump Administration
In the President's pursuit to undo the Affordable Care Act (ACA), many have joined the lawsuit to defend the ACA, including the city of Columbus, Ohio, which recently joined the combat against the Trump Administration over the ACA.
Columbus is suing President Donald Trump and his administration for allegedly violating the "take care" clause of the U.S. Constitution. Plaintiffs say it's an unconstitutional sabotage of the ACA. Columbus Attorney Zach Klein reports that the administration is also violating the "Administrative Procedures Act," which makes guidelines on how administrative agencies can create rules and regulations.
A 130 page complaint recorded the administration's numerous attempts to stop the ACA. This includes eliminating protections that it guarantees, driving up costs, attempting to destabilize exchanges, directing agencies to undercut the act, and preventing citizens from insurance enrollment.
Other cities suing the administration over the ACA include Baltimore, Cincinnati, Chicago, and Charlottesville.
Soft skills are in demand at the top 10 U.S. companies
Based on the Fortune 500 list, Emsi explored the skills that the top 10 companies mentioned most often in their job postings. By pulling data from millions of online job listings from 2012 to 2017, the labor analytics company gathered these key findings:
Management is the number one skill nationwide, and is one of the most in-demand skills at the top 10 companies.
Fortune 500 companies also prioritize a spread of different qualifications and experience such as communications, operations, leadership, problem-solving, and innovation.
Top companies like Walmart, Apple, and General Motors are looking for soft skills mixed with hard (or technical) skills.
These key insights reflect the current market trend for talent hunting: soft skills matter. There is a massive demand for interpersonal skills that will take employees far in any industry.
EEOC sues Stanley Black & Decker for violating ADA
If companies with rigid attendance policies aren't careful, they could run afoul of the Americans with Disabilities Act (ADA). This act prohibits discrimination based on disability and requires employers to provide reasonable accommodation to individuals with disabilities.
The Equal Employment Opportunity Commission (EEOC) sued Stanley Black & Decker Inc., a global diversified industrial company, when they fired an employee with cancer who took leave for medical treatments. According to the suit, the company terminated the sales representative for poor attendance in December 2016 despite her good performance. Although her absences were related to cancer treatments and testing, Stanley Black & Decker's attendance policy doesn't provide exceptions for people who need leave as an accommodation to their disability. The employee was fired without a final written warning.
Following a string of blunders, the EEOC filed suit against the company for the alleged violation of the ADA. The EEOC Philadelphia District Director Jamie R. Williamson added, "This case should remind all employers that they have an obligation to make exceptions to 'no fault' attendance policies as a form of reasonable accommodation unless doing so would be an undue hardship."
The EEOC's vigilance of inflexible leave policies should encourage employers to review their company attendance policies in compliance with the disability laws.
What's next?
Stay up to speed with the latest HR news, trends, and updates. Subscribe to our blog below to get updates sent straight to your inbox.
So Many Laws. So Little Time.
Get the HR Laws Cheat Sheet.
Subscribe to the Fuse Blog. Claim your free resources. Get great HR content in your inbox.