We can all agree that 2017 has turned out to be quite a year so far. A lot remains in question after our nation transitioned leadership on January 20. Will the overtime rule go into effect? Will the ACA be repealed? How long until workers with visas can return to their homes and how will that affect businesses? As employers and HR managers, it may be hard to know the next steps for your company. Keep reading our HR Roundup for January, full of the HR news and trends that kicked off 2017.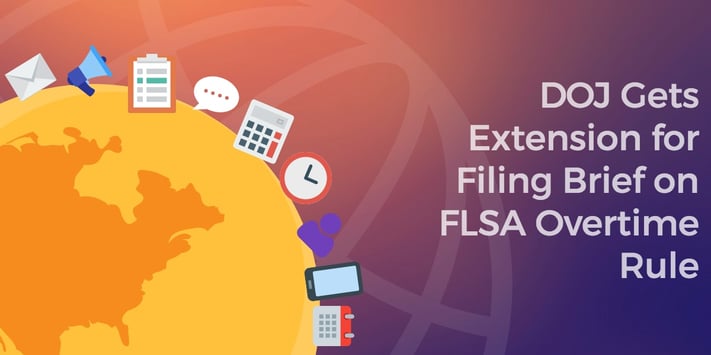 DOJ Gets Extension for Filing Brief on FLSA Overtime Rule
Where do we stand with the FLSA these days? On January 20, Reince Priebus, President Trump's Chief of Staff, issued a memo to freeze any federal regulation that had not yet gone into effect. This included the FLSA overtime rule that would raise the salary threshold for overtime eligibility for white collar workers, a change that could affect over four million workers in the U.S.
On January 26, the Department of Justice received a 30-day extension from the 5th Circuit Court of Appeals for the motion to file a reply brief (originally due February 7). The DOJ requested the extension in order to allow the incoming administration time to review the matter.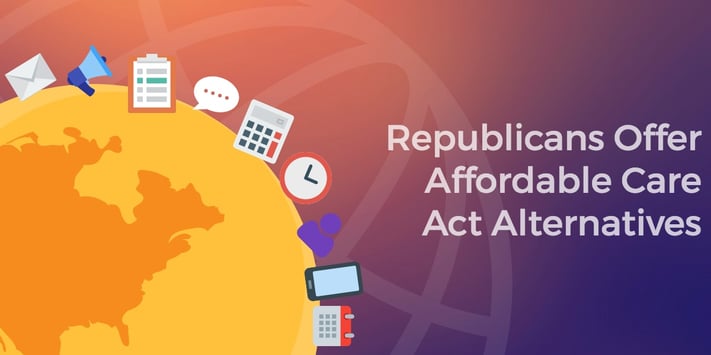 Republicans Offer Affordable Care Act Alternatives
Since the election, the Affordable Care Act has been in question. Republicans in Congress have been fast at work to submit bills with their own ideas of what to do about the ACA. A recent bill introduced by Republican senators may offer a bit of compromise and garner some votes from the Democrats. On January 23, Senators Bill Cassidy, R-MD, Susan Collins, R-ME, Shelley Moore Capito, R-WV, and Johnny Isakson, R-GA, introduced the Patient Freedom Act (PFA). This act would repeal the individual and employer mandates of the ACA and allow states to choose one of three options: reinstate the ACA, adopt a new state and market-based alternative, or design an alternative solution. By allowing the option to reinstate the ACA, the senators hope to gain favor with Democrats when it comes time to vote.
Kentucky Senator Rand Paul also released his own ACA Replacement Plan a couple days following the announcement of the PFA. Paul's plan would repeal certain parts of the ACA including the individual and employer mandates and change the employer tax exclusion to an income and payroll tax deduction to apply to all coverage.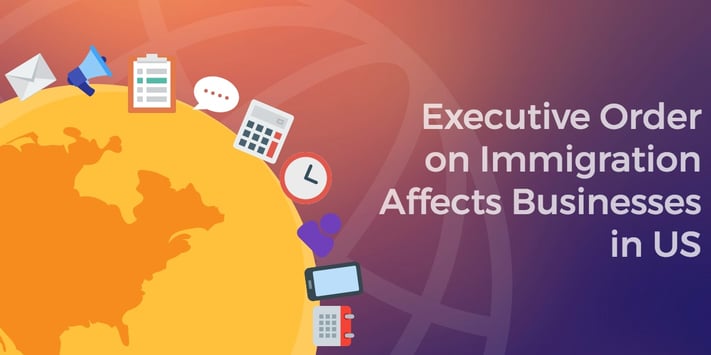 Executive Order on Immigration Affects Businesses in US
You probably haven't been able to turn on your TV or look at your phone without seeing something about the Presidential Executive Order that restricted immigration from seven countries and suspended the Visa Interview Waiver Program. But this order can have a significant impact on employers and businesses. If you employ foreign nationals, you may be searching for answers and guidance on what to do moving forward.
"You should encourage them to remain in the United States and to indefinitely postpone any personal travel plans outside of the United States if possible, even if they have a valid H-1B visa or green card," Kim Thompson, partner at Atlanta law firm Fisher Phillips, told SHRM. She advises employers to suspend all international business travel for employees from the affected countries.
With the suspension of the Visa Interview Waiver Program, expect wait times for visas to increase significantly. The program allows for frequent visitors to the US to skip the in-person interview at the US consular office when the time comes to renew travel visas. Now, anyone who once qualified for this program must go for an in-person interview. Businesses should prepare for substantial delays in operations due to the suspension.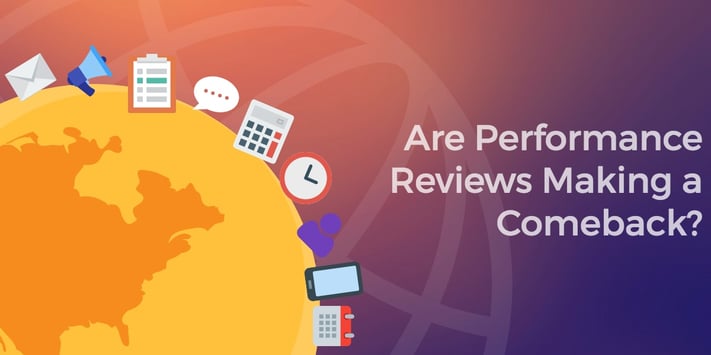 Are Performance Reviews Making a Comeback?
In the last couple years, there's been a lot of talk about doing away with annual performance reviews. Large companies like GE and Deloitte blazed the trail for many companies to ditch the long-standing workplace tradition. But after all the effort to rid companies of their performance review and ranking programs, some HR leaders seem to be having second thoughts.
Unfortunately, some of the companies that swore off annual performance reviews didn't see the results they were hoping for. Instead, many companies saw a 10% drop in employee performance. Now, executives and HR departments are re-evaluating their breakup with performance reviews.

Instead of ditching performance reviews altogether, we at Fuse encourage HR managers to find what works best for your employees. Performance reviews shouldn't be treated as a one-size-fits-all program. No matter how you choose to execute the process, your employees need thoughtful feedback to motivate them, improve productivity, and keep them working as engaged members of your workforce. Need help getting started? Get this guide to help you manage performance reviews like a pro.
Topics: ACA, FLSA, HR Trends, HR News, HR Roundup
So Many Laws. So Little Time.
Get the HR Laws Cheat Sheet.
Subscribe to the Fuse Blog. Claim your free resources. Get great HR content in your inbox.