CLassify Your employees with the right flsa status
And be prepared for the changes to overtime rules.
No business wants to get caught with a wage claim or IRS penalties, but the truth is many companies unknowingly classify their employees with the wrong FLSA status.
The worksheet will walk you through the three main steps of classifying employees with the right FLSA status. And when the new overtime rules arrive, you'll be prepared.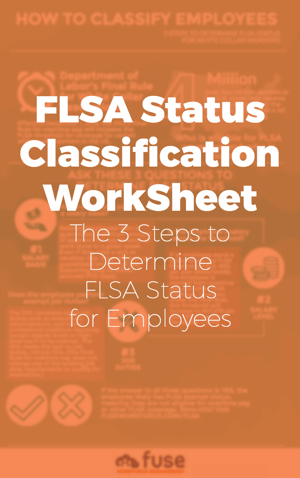 Master Employee Classification