Your Guide to the Affordable Care ACT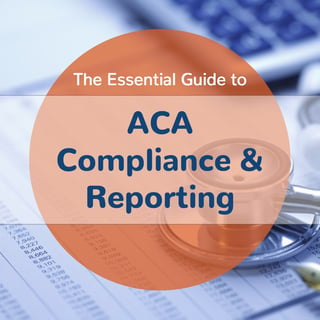 Keeping an organization compliant with the Affordable Care Act is a major challenge employers and human resources today face. What are employer health insurance requirements? Who is eligible for coverage? Are there Form 1094-C instructions for employers?
To help employers and HR managers overcome these challenges, we put together this essential guide to help you understand and have the tools you need for ACA compliance and, of course, avoid major penalties with the IRS.
In this guide, you'll learn how to:
Determine and monitor eligibility for ACA coverage
Use measurement and stability periods for variable hour workers
Avoid financial penalties for noncompliance and late filing
File and furnish Forms 1094-C and 1095-C
and more!
Get Your ACA Compliance Guide