Workflows and Notifications are system generated emails that send out to you, your employees or fellow teammates, these emails are triggered by certain events in the system. Read ahead to determine how to view and adjust these emails.
If you notice a system-generated email is not coming from the correct "from" address, or you simply do not like the verbiage used, you can easily change it. These emails should come from a company email alias or something like noreply@companyname.com (it does not need to be an actual email address).
System Generated Notifications are built out in two places: Global Notifications or Workflows.
Global Notifications
Global notifications are built out in Global Setup > Notifications. You can click the pencil icon to view the "from" address, as well as the message and recipient.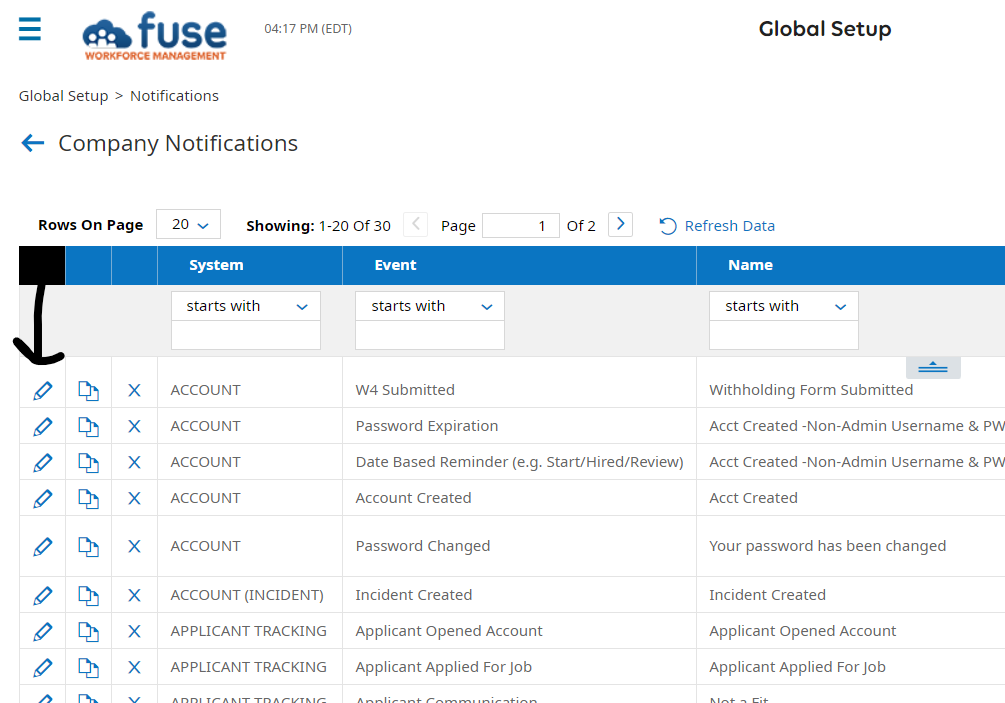 Workflows
Emails can also come through workflows. Workflow builds are found in your menu under Global Setup > Workflows. If you click the pencil icon below, you will see the entire workflow.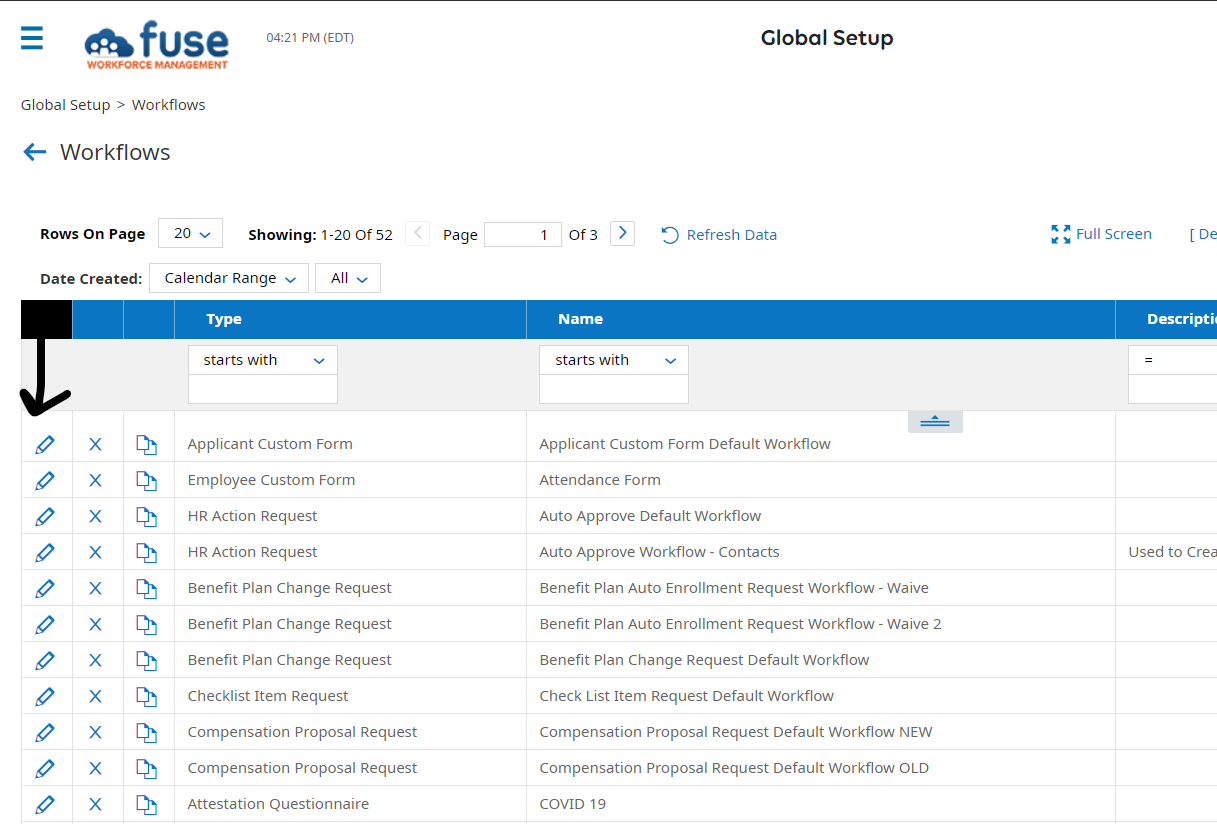 If you click on the blue box beneath the "generate notification" verbiage, you will see the email settings and be able to update the "from" address. Remember to click SAVE when you are done!