Downloading the Mobile App
The Fuse Workforce mobile app can be downloaded from the App Store or Google Marketplace on your mobile device. The name of the app is HCMToGo .
From the app store, search for HCMToGo. The app is displayed as shown below.

First Time Login
You will need to enter the region of North America, the company's short name, and the username and password they use for the web system.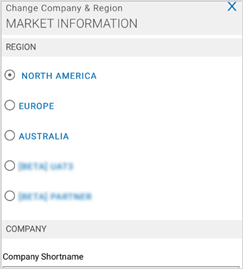 Home View & Widgets
After logging in, the Dashboard or landing page will display. Your company may have information on this page, such as a welcome message or announcements.
My Benefits, My Pay, many of these options contain hyperlinks that will allow you to view and perhaps take certain actions.