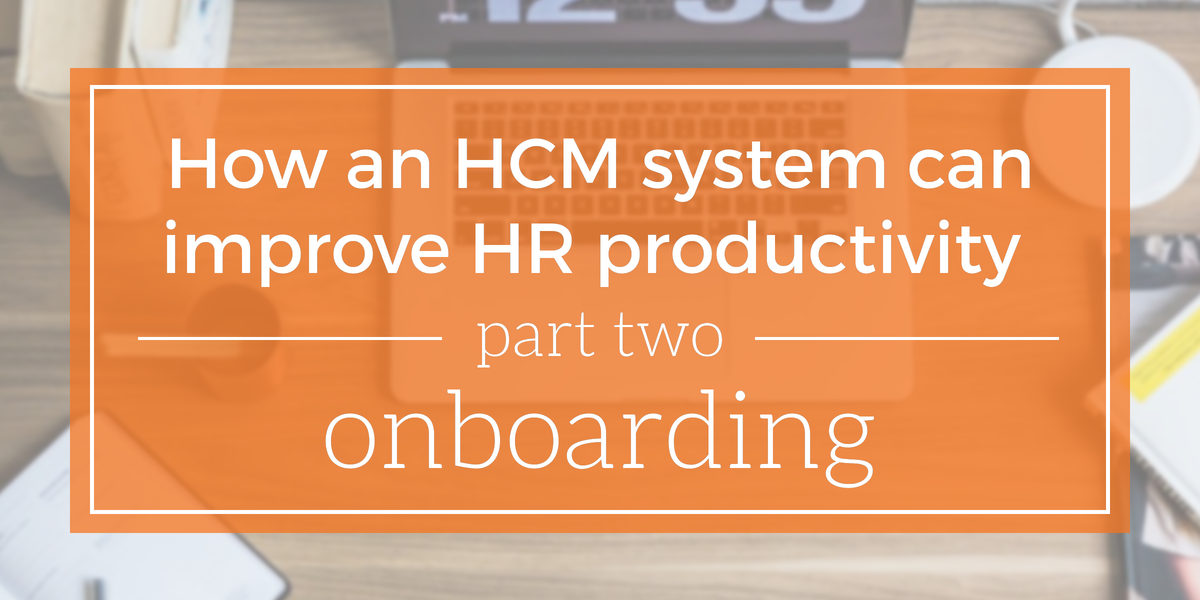 Read part 1: How HCM system can improve HR productivity: recruiting + hiring

As an HR manager, onboarding new employees means you're responsible for creating the landscape for newcomers. You're also setting the course for an organization to succeed and thrive. All that can feel like an arduous task. In a desperate attempt to manage the weight of your work, it may be tempting to pass some responsibilities off to the next busy middleman, or let them fall to the wayside altogether. It's a story fraught with frustration and inefficiency.
Unfortunately, this inefficiency happens too often when management lacks established processes and the right technology, and instead rely on manual processes or outdated systems. In reality, there are solutions that don't cost an arm and a leg. With a Human Capital Management (HCM) system, you can effectively manage the employee lifecycle from pre-hire to retire. As new hires enter the mix, it's crucial to establish a sustainable onboarding experience that contributes to positive performance and productivity.
Read More