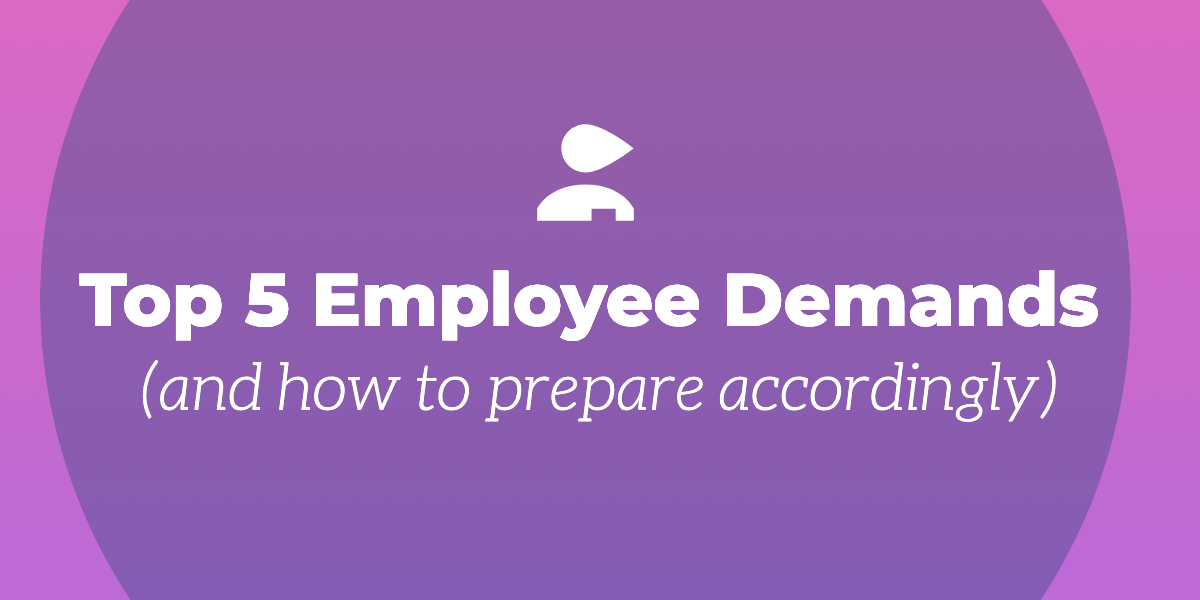 In 2018, a Bureau of Labor Statistics survey found workers were quitting their jobs at the highest rate since 2001, according to Bloomberg. And while stagnant wage growth may have many workers seeking positions with higher pay, there may be another reason why employees are walking away from their respective posts.
A healthy labor market means that the power has shifted from employers to employees. In other words, people know what they want and, if their current employers aren't willing to oblige, they're ready to find what they're looking for elsewhere.
As an HR professional, this puts you in a tricky spot. On the one hand, you want to reduce turnover and help provide better experiences for your workforce. But, on the other hand, giving in to your workers' every whim can set a dangerous precedent (and quickly consume your budget). Plus, employees aren't always forthcoming about their wants and needs.
So what can you do? Here's a breakdown of the five most common employee demands and expectations, and how you can prepare for each:
Read More